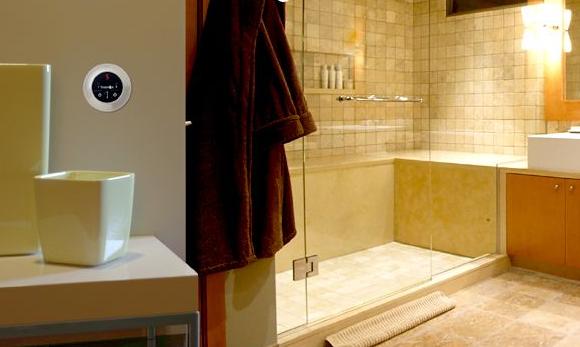 The next time I redo my bathroom I am putting in a steam shower.  So nice in winter, so good for the lungs and the muscles. All aroudn a great addition to the home. In steam shower news, for the first time ever, bathers can now program their steam session outside of the shower with ThermaSol's Easy Start Control.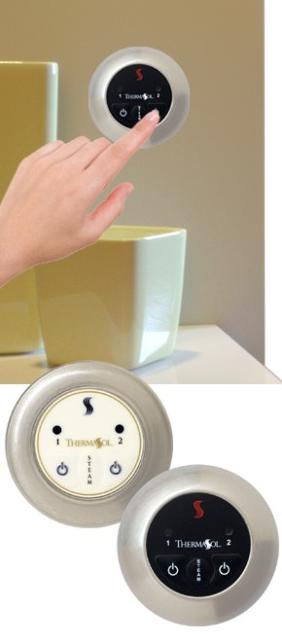 Instead of stepping inside the shower to start the steam session, users can now program their steam session from up to 50 feet away from the location of the steam generator. Convenient and easy-to-use the Easy Start Control works with either the Signature or Temp-Touch steam shower control. It also allows for one or two user settings. The control is available with a traditional or contemporary edge to match existing spa style. The Easy Start Control is available in 14 designer finishes.
Since 1958, ThermaSol, creator of the first steam bath unit for the home, has been designing and building the finest and most technologically-savvy steam bath environments available. Today, ThermaSol is the dependable choice of professional plumbers, top designers, architects, builders and homeowners, and is recognized as the worldwide leader in the steam shower industry. As a responsibly green company, ThermaSol's steam showers require a fraction of the water needed to power a regular shower of the same duration.