Tomorrow is officially New Year's Day and I have a variety of home improvements on my mind that will serve as a pool of New Year resolution projects to pick and choose from come next week. However, today New Year's Eve and I must admit, I also have wine on the brain. If I could choose just one extravagant add-on to my home in 2010, it would be the addition of a luxurious wine cellar—combining convenience with opulence, home wine cellars can definitely add that luxe factor to your home. If you're in the market for a new wine cellar, or are looking to spruce up your existing cellar, Scottsdale's Innovative Wine Cellar Designs is a great local company to call.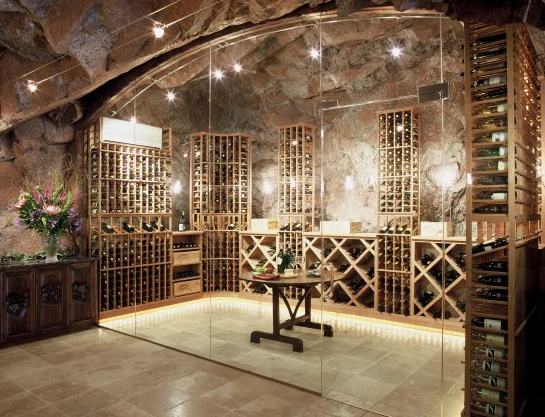 Over the years, Innovative Wine Cellar Designs has become known for their high-quality work in Scottsdale, Tucson and Albuquerque. Building beautiful home cellars since 2001, Innovative Wine Cellar Designs prides themselves on a combination of factors, including their expertise and resources, timely, cost-effective processing and their use of the finest materials.
This local company offers three services for wine cellar seekers: Custom design, build and installation. Custom build cellars start with a blueprint and are designed for all sizes of cellars from closet-sized rooms to those in mountainside caves. Then, the experts will come into your home to build your dream cellar and then finish up by installing dramatic lighting, racking, a refrigeration system for temperature control, select flooring and other finishing options.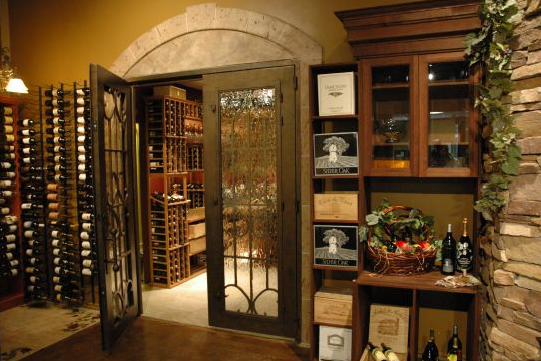 One thing is for sure: when you are deciding how you want your wine cellar to look, you know you want it to be unique. Innovative Wine Cellar Designs offers a variety of products that will make your cellar stand out against the rest.
Racking: Choose from diamond bins with face trim, curved corner high reveal, angled corner, diamond cubes with face trim and much more.
Cellar Flooring: You have the option of making your cellar floor out of reclaimed wooden wine barrel staves, tile, stone or wood. In addition, choose selected wood panels, stone or granite or faux finish for your cellar walls.
Cellar Doors: Door options abound, and each makes a unique statement. Think ornamental wrought-iron, carved wood or plate glass doors.
Lighting: The lighting in your cellar can be as dramatic or as drama-free as you prefer. Options include low voltage xenon, recessed halogen or LED.
Cellar Art: Pieces of art can really bring your personality to your cellar. Innovation Wine Cellar Designs offers a wide collection for you to pick from, including etched glass, murals, frescos, painted tile, sculpted tile, stained glass, inlaid table tops and wood carvings.
Woods: Various shades and styles of wood are available for your cellar including redwood and mahogany.
Innovative Wine Cellar Designs also offers custom refrigeration installation for your unique cooling needs and CellarSensor should anything happen to your cooling system.
For more information, call 480.538.1288 or visit www.winecellardesigns.biz.