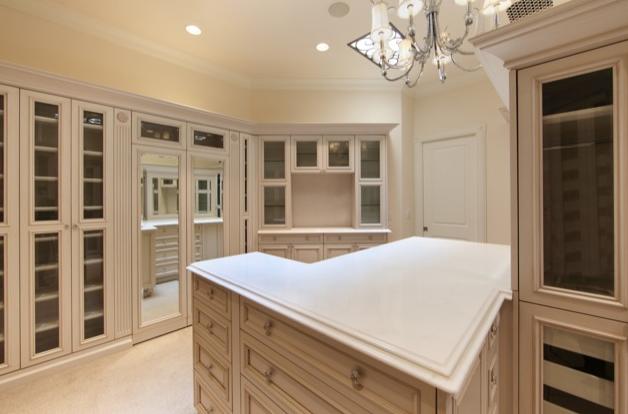 You don't have to be a fan of "Sex and the City" to know of the emerging trend of having a walk-in dream closet: a grandiose, extravagant space the size of a bedroom, fit to house a large collection of clothes, accessories and every household good imaginable–and is not just a figment of Hollywood. Enter Wood Whims Fine Custom Cabinetry, a luxury, upscale cabinet and remodeling center located in Fountain Hills, specializing in creating extravagant yet functional products for custom homes.
"Wood Whims sets the standard against which everyone else is measured—we are known for our top-quality, impeccable products and service, all offered at a reasonable price," said Wood Whims owner Mike Archambault.
Homeowners looking to spare no expense often seek the detailed craftsmanship and exceptional service offered by Wood Whims when looking to realize their most indulgent fantasies. In January, Wood Whims completed "his-and-hers" dream closets for a multi-million dollar Paradise Valley home, replete with custom stained doors bejeweled with glass inserts, chandelier light fixture. But the closets are more than just a breathtaking display of architecture beauty—they were compartmentalized for the ultimate in functionality and space preservation. The closets were designed to store 300 pairs of shoes, 60 pairs of sunglasses, and an endless array of purses and handbags—which can be beautifully displayed behind ornate glass windows.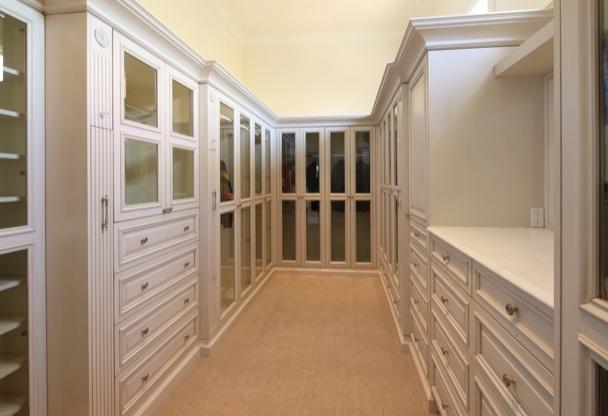 "Homeowners looking to create their dream home fantasies come to us asking how they can make them come true, while still maintaining a sense of practicality—that's really what we specialize in," remarked Archambault. "Our goal is to combine the homeowners' most extravagant visions with the functionality and practicality every home needs. We make their dreams work for their lifestyle."
Since 1981, Wood Whims has been delighting custom homebuilders, interior designers, architects and homeowners with their distinctive craftsmanship and detail. Using state-of-the-art virtual 3-D computer software, Wood Whims achieves the ultimate in custom design. Specializing in kitchen and home interior, Wood Whims is famous for their comprehensive, reliable bids, on-time delivery and world class customer service. Coupled with their commitment to maintaining the luxury appeal and distinction expected by their clientele, Wood Whims is dedicated to producing magnificent home features that leave the customer in awe of their luxury dream.
"When we set out to create custom home luxuries, we put as much attention and detail into the smallest cabinet, as we do into building a dream closet. Our passion of realizing extraordinary dreams in a way that functions with the home truly shines through in our work."
Founded in 1981, Wood Whims is the premiere remodeling center housing unique, hard-to-find cabinetry for the upscale customer. Headquartered at 16537 E. Laser Dr. in Fountain Hills, Wood Whims builds high-end cabinets with superior craftsmanship and artistry. To learn more about Wood Whims, visit www.woodwhims.com.