By David M. Brown
La Cienega Ranch: serenity in the largest Ponderosa pine forest on Earth.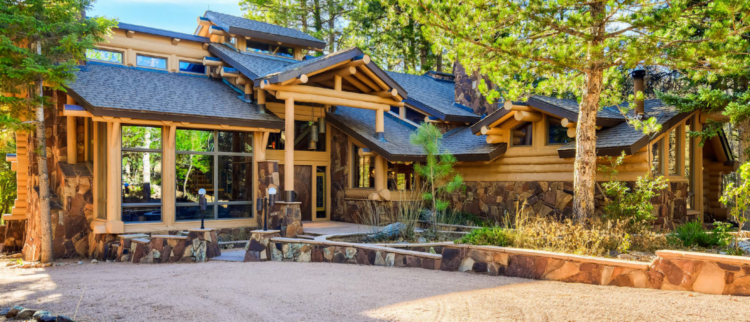 A remote 77.86-acre oasis a half hour from Payson, Arizona, La Cienega Ranch, 1804 Pyle Ranch Road, is just below the 7,000-foot-high Mogollon Rim, a recreational paradise of lakes, trout streams, hiking/biking trails and campsites in unincorporated Gila County.
"Its higher elevation, lower temperatures, abundant open space and scenic attractions make La Cienega Ranch an ideal location to escape from the often searing summer desert heat and the other stressors of the vibrant Phoenix area," says Frank Aazami, principal of the Private Client Group (PCG), Russ Lyon Sotheby's International Realty, Scottsdale. He is co-brokering this stellar high-country property with Erika Dickey, also with PCG.
Zoned General Unclassified (GU), La Cienega Ranch can be enjoyed for farm, recreational and commercial uses or developed as a full-time residence, seasonal or weekend getaway or campground.
The historic property adjacent to the Apache National Forest was the original homestead of the Pyle family in the 1880s, with most construction and improvements from 1970 to 1991. In all probability, the ranch has been owner/occupied since its founding almost 140 years ago.
The property comprises seven houses totaling 16,291 square feet, a barn/tack room with horse stalls, a three-bay maintenance garage, a large group ramada for family or business gatherings, a gazebo, irrigated pastures, a helipad and even a treehouse for the children and the child in you. Water is abundant with a pond, a natural spring and two wells.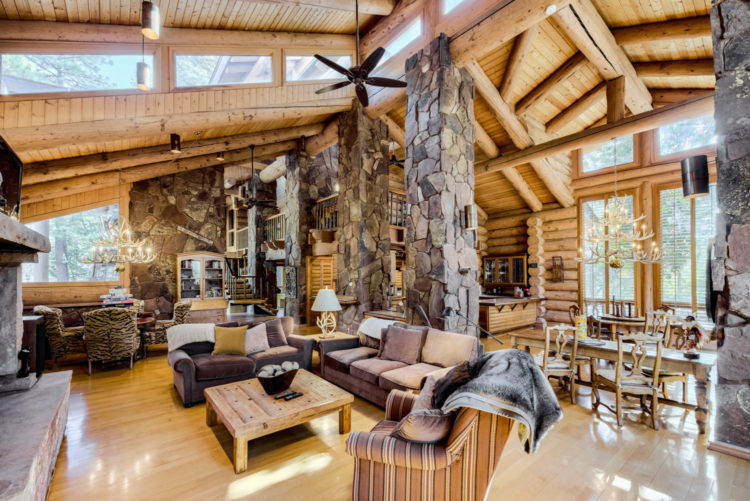 La Cienega Ranch is about two hours from Phoenix and about a half hour from the main Payson intersection, State Highways 87 and 260. At a cool 5,500 to 5,700 feet, the elevation of the property exceeds that of 5,000-foot-high Payson.
The last seven miles to the remote property include paved and unpaved forest service roads, so a 4-wheel-drive vehicle is recommended to negotiate the sometimes steep gravel roads and ford the creek to the Horse Gate, which depicts prancing horses on the entrance ironwork.
"For a property whose charm is its rural setting, La Cienega Ranch is just two hours from the country's fifth most populous city, 30 minutes from the full services of Payson and is also accessible by helicopter to the property helipad," explains Dickey. She notes that Payson Airport is nearby, so small planes can use it to fly to Scottsdale Airport, for example. "So, even though the ranch is wonderfully remote," she adds, "it is also very accessible to the Valley."
One Ranch, Seven Homes
The septet of homes offer outstanding luxury and flexibility for the new owners:
•Built creekside in 1986, the 3,724-square-foot Primary Residence incorporates oversized logs and includes one expansive bedroom downstairs with a large bathroom. A secondary bed-room with a bathroom and loft is upstairs.
Also on the first level is a half bathroom, a large living room with fireplace, recreation room (billiards and ping pong), formal dining area, family room with fireplace and a large kitchen with an island and wraparound serving counter.
Other features of this rustic, elegant home include a large covered entry, covered balcony, large deck, private courtyard and a two-car garage with a large storage/mechanical room.The property includes HVAC.
"This light-filled house is unique in being entertainment focused,"explains Dickey. "This is probably because of the secondary homes on the property that offer generous accommodations."
• Approximately 1,902 square feet, the guest Gingerbread House comprises two bedrooms and two bathrooms. The two-story wood/stone Southwestern-style home has a loft, family room with a fireplace, large screened porch, covered entry and provides baseboard heat.
Although built in 1985, this house is believed to be the original Pyle family home, dating to the 1880s. "The Gingerbread House is probably the result of combining two smaller houses," Aazami says. "The name derives from the intricate design and decoration."
• Built next to a stream in 1989, the ranch's second primary property, the Mother-in-Law House is also known as the Philabaum House and the Sister's House and is considered the ranch's second primary residence.
The Southwestern-style wood home has three bedrooms and two bathrooms. Adjacent to a stream, the two-story has newer flooring, upgraded appliances including a built-in microwave, ceiling fans, vaulted ceilings, plant shelves, plantation shutters, mirrored closet doors, a soft water system, two-car garage, garage service/utility room door, a deck and a screened-in-porch.
• Built in 1970, the log cabin-style two-story 2,736-square-footManager's House includes two bedrooms and two bathrooms.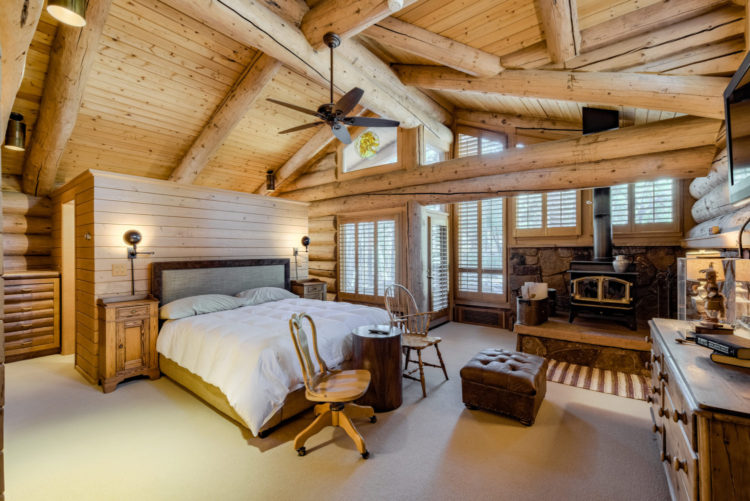 The wood-frame Southwestern-style home has a living room with fireplace, family room, formal dining area, loft, office area, two-car garage with a generous storage/workshop area, a large covered porch and HVAC. This is the year-round residence fora property manager.
• The 904-square-foot Bunk House is a two-bedroom, two-bathroom single-story built in 1986. Constructed with wood frame, the guest/secondary home features a living room and large covered porch.
• A two-bedroom, two-bathroom single-story built in 1991, the appropriately named Hill House totals 1,045 square feet. Also wood framed, the guest/secondary house features a living room, fireplace and large covered porch.
• The approximately 521-square-foot Trailer House is a single-wide manufactured home that has been enclosed with exterior construction. Built in 1991, the home features a deck and an additional site-built bedroom and an air-conditioning unit. It functions as employee or guest housing.
Other La Cienega structures include the Barn, a wood-framed stable accessing the outside corrals, with a large single-bay storage area attached. In addition, the Tack Room is near the barn and has been converted to a gym. Several beds are also included as is a laundry area and a single bathroom. Together, the Barn/Tack Room comprise 2,237 square feet; they were completed between 1986 and 1991. Finally, builtin 1991, the three-bay wood-framed Garage is 3,530-square-feet built and has stalls.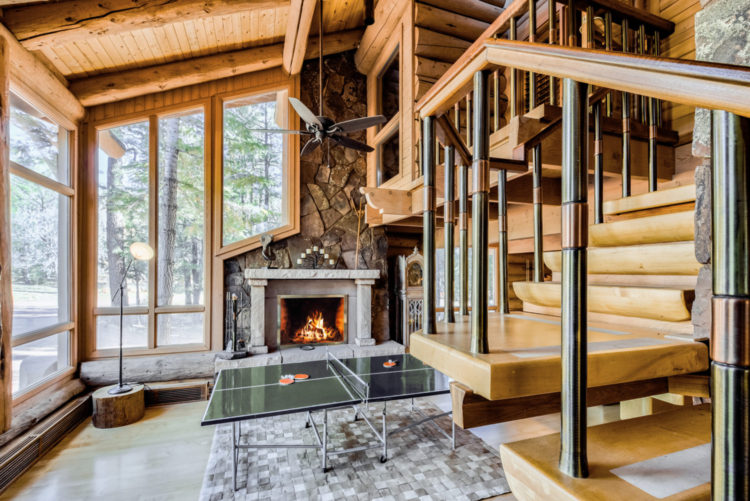 History, Recreation, Seclusion
Historic La Cienega Ranch is surrounded by pioneer Arizona history. Nearby is Kohl's Ranch, dating to 1917, featuring the Zane Grey Steakhouse and Saloon. The classic-westerns writer made the area famous in his novels, many written in his nearby cabin destroyed by the Dude Fire of 1990 and later rebuilt in Payson.
Gila County is also the home of the famous Graham-Tewksbury feud, which began in the 1870s as a result of accused cattle rustling and rebranding; it lasted a bloody 15 years.
Other nearby attractions include the Tonto Natural Bridge, the world's largest made of travertine; the Mogollon Rim, the dramatic 200-mile escarpment crossing Arizona and New Mexico;Roosevelt Dam and Roosevelt Lake; and the magnificent White Mountains with fishing, hiking, skiing and other out-door activities.
Golf is nearby with three golf courses, two belonging to private country clubs and one at the Mazatzal Casino, operated by the Tonto Apache Indian Reservation off the Beeline Highway in Payson.
"Cienega Ranch can be almost anything you make it: a rural getaway for your family and friends, a business/corporate retreat, a farm," Aazami says. "The legacy of flying in, decompressing in peaceful seclusion and recharging during your flight back, with buckets full of organic vegetables and fruits, should not be the thing of the past; that legacy can continue with you."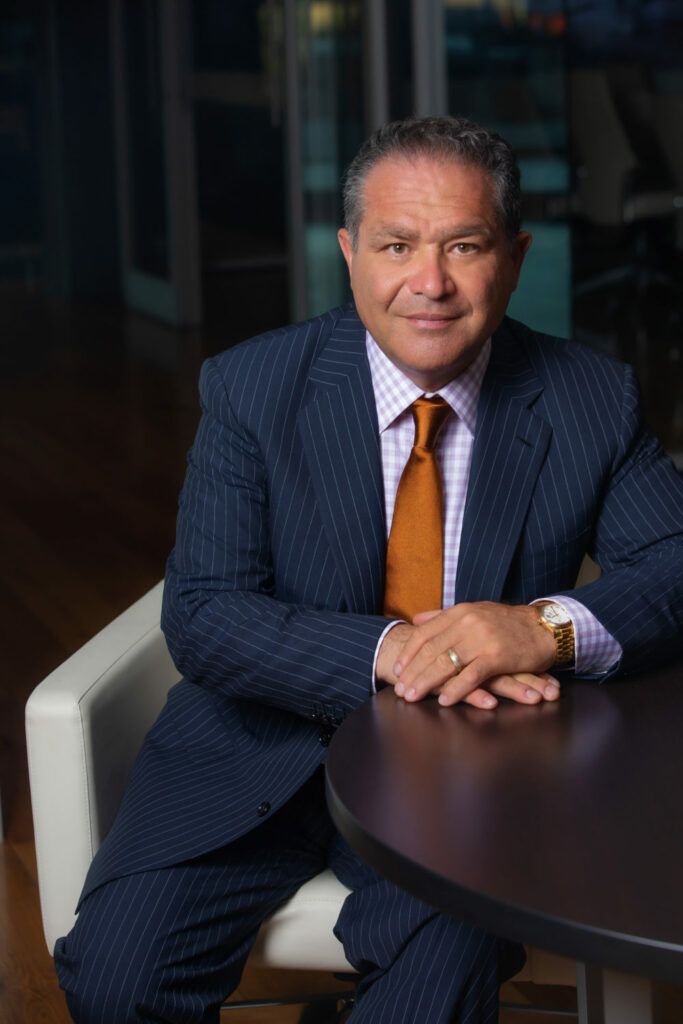 This magnificent acreage, luxury log home and attendant structures is offered at $5,500,000. A tour is available at vimeo.com/487472493/023048b63e. For questions, or to schedule your exclusive in-person property tour, please contact Erika Dickey, 480.206.4505, erika@pcgAgents.com, and Frank Aazami, 480.266.0260, frank@pcgAgents.com.