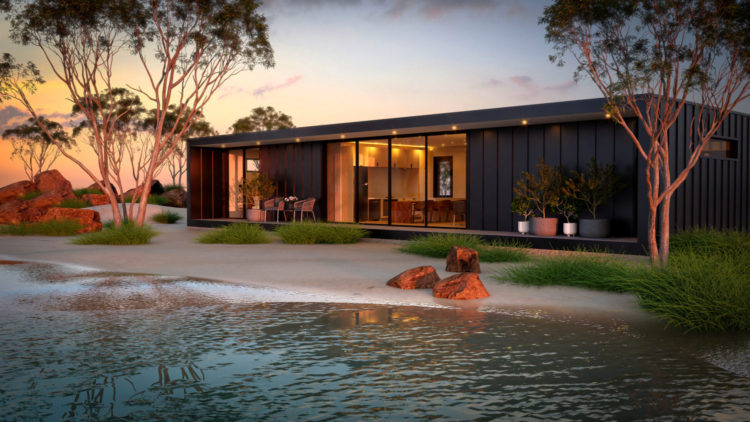 A few weeks back, I was approached by Zander Diamont and his team from Den. Like most residents here in the Valley, I will not be able to afford a home here for quite some time due to student loan debt, interest rates, and banks not granting me a loan for a down payment (even though I can afford a $1500 monthly apartment rate, but whatever).
With developers creating apartment building after apartment building to trap residents into leases with no chance of owning the property. Arizona should change its name from "The Grand Canyon State" to "The State of Renters."
The affordable housing crisis is a SERIOUS issue here in Arizona as more and more individuals settle into our state borders. Den can easily solve this dilemma by maximizing the land available in this state and providing luxurious YET affordable housing solutions.
Zander Diamont and Jared Amzallag moved to Arizona from Los Angeles almost a year ago to pursue a career in Development. Previously, Zander owned an advertising agency in Los Angeles before his successful career selling high-end luxury real estate in West LA.
Jared Amzallag owned a successful advertising agency in Los Angeles for several years, where he and Zander met collaborating on digital advertising projects.
Shortly after meeting, Zander and Jared teamed up and decided to pursue some real estate developments in California. When COVID-19 hit Los Angeles, it gave the two some time to assess their goals and dreams.
We quickly realized that California wasn't the right fit for our real estate development careers, so we left. After many months of researching building methods and floorplans, we met Josh Kattau, our construction lead, and co-founder.

Josh has extensive construction experience throughout the Valley, and we felt the right synergy with him. It was apparent that with Joshs' ability and our marketing background, we had the perfect team.


– Zander Diamont, co-founder of DenArizona
How did the concept of "Den" come about? What makes this concept unique?
Our team has always had an obsession with minimalist housing concepts. It seems evident to us that the old way of living can't continue. Massive homes… skyrocketing home prices… land shortages… There aren't enough affordable opportunities on the market for people.
By creating smaller housing opportunities and adding more units into the market, we can help mitigate some of the issues we see in the country's real estate market. So, while we worked on larger-scale development, we began working on Den in the background.
We were doing tons of research on building methods, floorplans, and designs before we landed on our Den method. Jared and I leveraged our marketing backgrounds to create a brand and launch advertising campaigns quickly.
Before we knew it, we were signing contracts.
Describe the four options available for individuals:
ThinkDen – $38K – 100sf
The Think Den is our most functional and affordable space. A single-room floor plan designed with total versatility and simplicity in mind. Its adaptability and affordable price make it perfect for those with smaller work needs. It is essentially a mini backyard office/workspace.
FlexDen – $88K – 375sf
The FlexDen is our most flexible product. A studio unit designed to be the best use of form and function. The Flex Den is perfect for the person in need of a guest house without the space needed for our Live Den.
Unlike the LiveDen, the Flex wasn't designed for rental capabilities. This unit was meant to add meaningful value to your property in the form of an additional bedroom, workspace, or multi-use room.
LiveDen – $104K – 500sf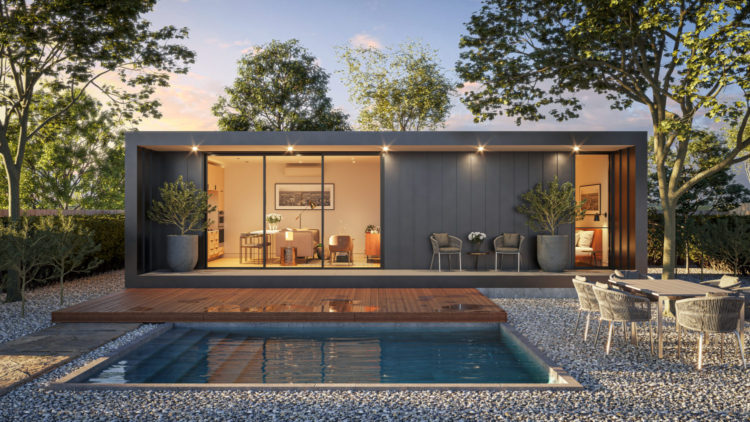 The Live Den is our most sought-after product. A dedicated one-bedroom living space with minimalism and utility in mind. Its luxury feel and full-service capability make it the perfect guest house. If you had nothing more than a LiveDen and some nature surrounding you, you would be all set.
DwellDen – $210,000 – 1000sf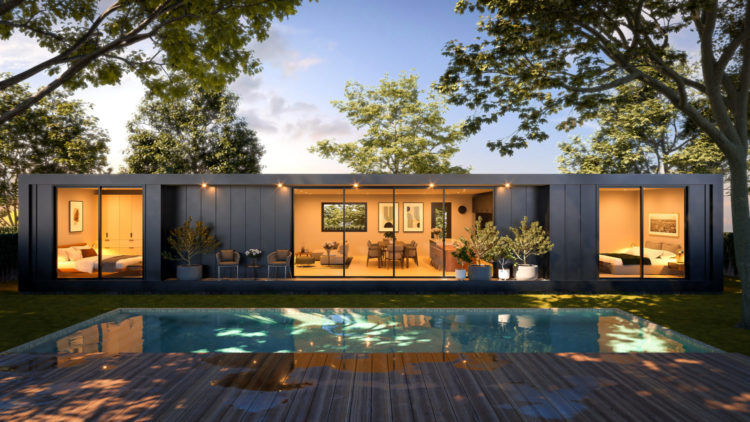 Our newest model, the Dwell Den, is our Live Den amplified. The Dwell Den was designed for the modern nomad. It boasts a perfect floor plan for both a minimalist primary home and a functional secondary home.
The addition of a second bedroom creates the opportunity for clients to entertain or convert that space into the perfect office in the case of at-home workers.
The website says Den is "eco-friendly," how so?
All of our "Dens" are constructed with the most eco-friendly, durable, long-lasting materials available. Our products are framed with structural insulated panels (SIPs), avoiding the senseless use of traditional materials like lumber, insulation, and more.
The result is a stronger eco-friendly material that saves us all time, money, and labor. We don't use any wood as a structural component in our Dens. We also build all of our cabinets out of recycled material.
Traditionally wood-framed homes will have an R-value of 19. Even our smallest Den's have an R-value of 48 and higher, providing meaningful savings related to electricity and air conditioning.
R-value is a measure of thermal resistance, or the ability to prevent the transfer of heat. The larger the number, the harder that insulation is working at preventing heat conduction. The less thermal loss, the lower your energy bills.
Besides providing an (affordable) luxury guest house, office, or gym, what is your goal for Den?
The goal for Den is to build stand-alone mini homes for people across the state eventually. We think this is the future of housing, and we feel Den can be part of the solution. We aim to be the highest quality and most affordable tiny home builder in Arizona.
Why is it essential we begin to develop affordable homes for new and current residents?
First-time home buying and buyers are one of our most passionate motivators. Young people can't find any opportunity to buy homes in this ever-growing real estate crisis.
Most millennials and Gen X individuals are forced to rent for 3-10 years before they can afford their first home. Over that period, so much wealth is lost on rent. We know we can create many first-time home buying opportunities that still have style, function, and quality.
For those who can afford these developments already, why should they care about affordable housing for others?
I would ask those people to think back to when they were fresh out of school, lost, doing all they can to get their feet beneath them. What would it have meant during that time to have a place to call home?
What would it have meant to have an asset they owned or an affordable rental they loved?
For more information on DenArizona, please visit: https://www.denarizona.com/