The big game is a few days away, and parties will be thrown! With everything from predictable food to cheesy plastic decorations, Super Bowl parties make most hostesses run. We have huddled up ideas that will make a Super Bowl party look super chic.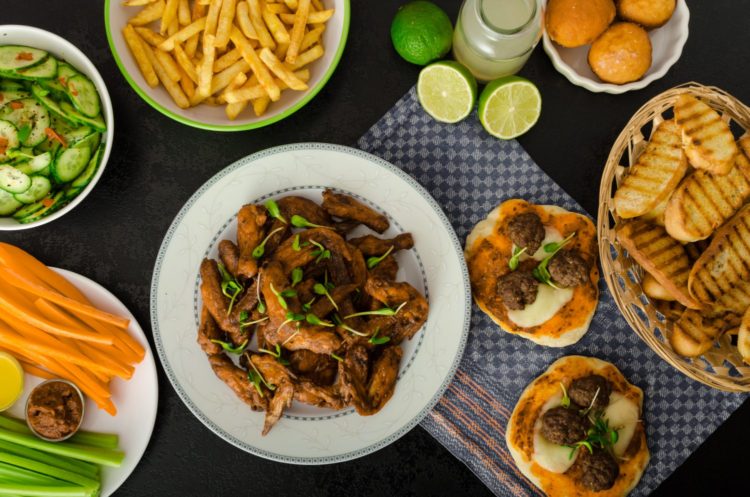 Decorate the Field
A good party is all about the decorations. Create football coasters for your guests to lay their drinks and line the tables with yard markers. As a a table decoration, stop by the local home improvement store and grab a few feet of turf. Adding this to the food display will be sure to add the game day factor to your party.
Shake up the food
Long gone are the days of chips and dip and chicken wings for the big game. Make a chili or taco bar, or bring out some mini pulled pork sandwiches. Keeping things in finger food is key, but mixing it up will make the party shine. And, don't limit the drinks to just beers. Have cocktails on hand for those who prefer them over beer. Touchdown for creativity – make drinks with each teams colors! Or, pick one team and theme all drinks and food around them. Orange Crush cocktail, anyone?
Play a Game
Have some fun games for both the football fanatic and the commercial queen. Play a game of bingo or try to guess which car commercial comes first. Keep them light and entertaining for all. Extra points for creative trophies.
Hostess with the most
Party favors, anyone? Party favors are always a good idea, but in the case of a Super Bowl bash, the favors shouldn't out do the grand finale of the season. Bottles of beer or a DIY of the cocktail of the day will leave your party memorable for all.