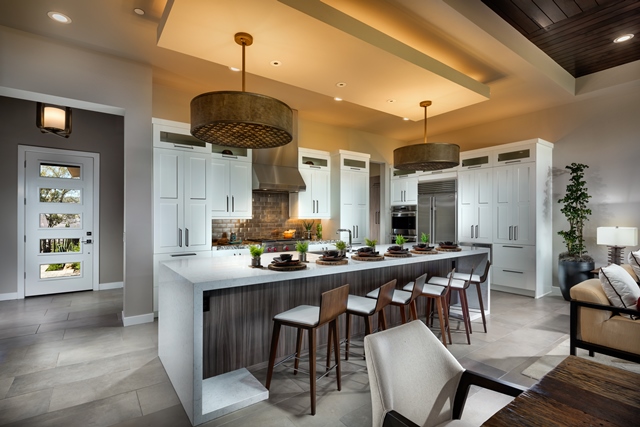 At 12:30 p.m. on Feb. 24, Kona Grill Head Sushi Chef Ricki Gonzales is giving aspiring culinarians a fun-filled and complimentary DIY sushi demo, including techniques and tricks for crafting the perfect sushi roll, at the Rushmore Kitchen (pictured) at The Overlook at FireRock.
The Overlook at FireRock, a Toll Brothers new home community, is located at 15953 E. Ridgestone Dr.
From fish selection, to cutting and spreading ingredients, to the art of rolling and slicing, Chef Gonzales will demonstrate how to make your own sushi at home. Best of all, guests will also be treated to samplings of his creations.
Though the event is complimentary, space is limited and reservations are required. To make a reservation, call 480.663.3662 or visit The Overlook at FireRock.