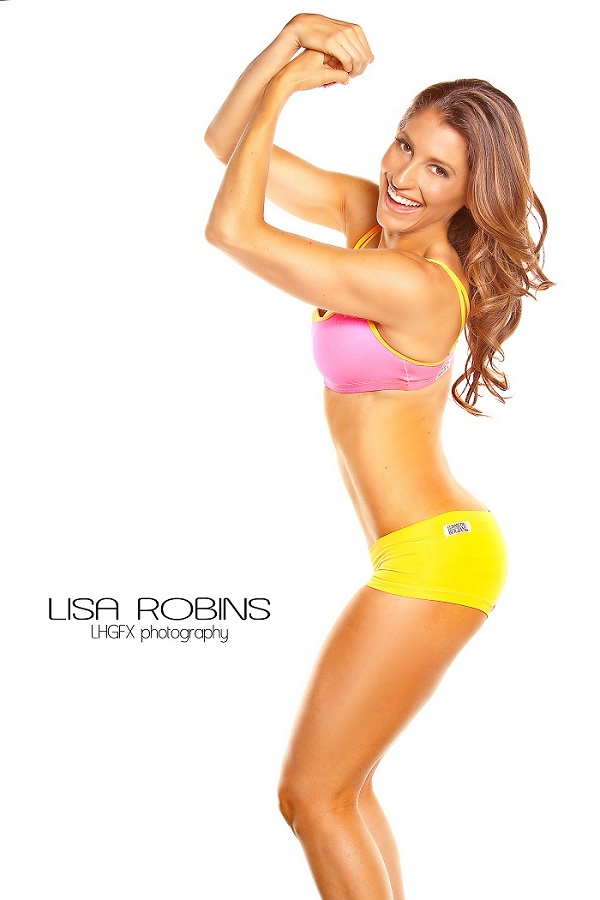 Would you look at those abs… and those arms… and those glutes. Lisa Robins is one fit mama. That's right, this body has birthed not one but two kiddos. An all-round fitness guru, Lisa is also a personal trainer, fitness instructor and writer for magazines like Oxygen and Max Muscle, plus she's the "Fit Mommy Expert" for Brooke Burke's ModernMom.com. Here she dishes on all her fitness faves…
Favorite gym
I have two: The first is La Camarilla because it's my new full-time home where I train my clients… plus, being able to keep my eye on the amazing tennis players is a definite inspiration. I also love Orangetheory Fitness in Paradise Valley when I can escape from work and focus on my own fitness goals.
Favorite calorie-burner
I am a big cardio junkie! I love the step mill and climbing the treadmill to my favorite music… love the power of an ultra sweaty workout with lots of volume in my ears.
Favorite healthy restaurant
Hands-down, True Food! I am addicted to the Kale Salad… I crave it. I also love the Bison Burger, and they have the most amazing cocktails when I want a guilty pleasure.
Favorite post-exercise eat
I eat a LÄRABAR almost every day after I train. First, because they have 3-4 healthy, pure ingredients and second, they are so yummy and convenient. I love Chocolate Coconut Chew!
Favorite workout wear
My favorite workout wear is everyone's! Lululemon… it washes the best and is most flattering.
To learn more
Orangetheory Fitness: The New Hot Workout