You voted for more than 4,000 nominees in nearly 400 categories (equaling 1.5 million-plus views at AZFoothills.com). Now, it is time to get to know your Best of Our Valley 2014 winners. From your favorite restaurants and resorts to your choice schools and shops, Arizona Foothills Magazine presents Best of Our Valley 2014.
Dorothy was right when she clicked her red heels and said "there's no place like home." This year, make your house a home with these top-notch builders, designers, retailers and more.
Story by Lauren Featherstone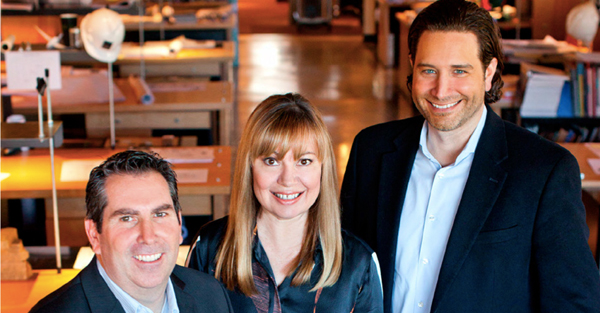 BEST ARCHITECT – ERIK PETERSON, PHX ARCHITECTURE 
With a combined 75 years of dynamic design experience, Erik Peterson and the principals at PHX Architecture share a desire to innovate, build and deliver dreams. Whether walking the site and developing wish lists or creating 3D computer and scale models, Peterson goes above and beyond for his clients. With an eye on the environment, PHX Architecture also encourages clients to incorporate regional plants, stones and other building materials into their project. www.phxarch.com.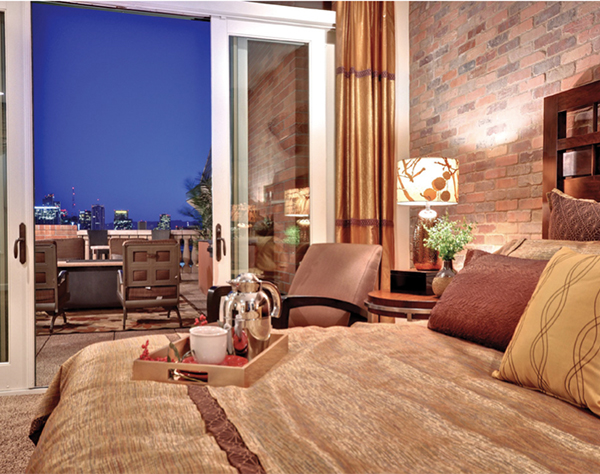 BEST CONDO DEVELOPMENT – CHATEAU ON CENTRAL 
Vertical living in the city becomes modern and sophisticated with Chateau on Central. The five-story brownstones are available in six different floor plans starting from 5,200 square feet. Each home features a gourmet kitchen, a personal elevator, a two-car garage and multiple terraces including a custom rooftop terrace. The luxury community is a bike ride away from some of Downtown Phoenix's most popular restaurants and the Saturday Farmers' Market. www.chateauoncentral.com.
BEST NATIONAL FURNITURE/ HOME STORE
TIE: Pottery Barn and West Elm Pottery Barn and West Elm are both owned by Williams-Sonoma, Inc., a specialty retailer of high-quality home products. Pottery Barn sells furniture and accessories for every room that are exceptional in comfort, quality, style and value. West Elm takes a more modern approach with sustainable home furnishings and global one-of-a-kind discoveries. www.potterybarn.com; www.westelm.com.
BEST LOCAL FURNITURE/  HOME STORE – PARNIAN CONTEMPORARY MODERN FURNITURE
For more than 30 years, Parnian Furniture has specialized in high-end modern furnishings and accessories in Arizona. The family-owned manufacturer and designer has a long-standing reputation for trendsetting, quality products. Parnian represents 100-plus product lines, but the friendly staff will help you select the perfect piece of art to complement your contemporary setting. www.parnian.com.
BEST HOME THEATER – LANZA HOME THEATER AND SECURITY
Constantly evolving technology creates everyday hurdles for Lanza Home Theater and Security, but the small team of professionals is always up for the challenge. Lanza's innovation, experience, timeliness and commitment to succeed translate to prompt, neat and creative results for its customers. www.lanzaav.com.
BEST HOMEBUILDING COMPANY – ROSEWOOD HOMES 
A family of dedicated and creative professionals—who have a passion for building homes and designing outstanding neighborhoods—is the concrete of Rosewood Homes. The homebuilder strives to provide industry-leading customer satisfaction and construction techniques that create a lasting legacy. Every customer is part of the Rosewood family and every home is treated as such, just like it was designed for one of their own. www.rosewoodhomes.com.
BEST APPLIANCE STORE – SPENCER'S TV & APPLIANCE
Need a new washer, dryer, refrigerator or mattress? Spencer's TV & Appliance is the perfect store for you. The family- owned discount appliance, electronics and mattress store has serviced Arizona for the last 40-plus years. The knowledgeable staff at Spencer's is sure to find you the best product for the best price within your budget. www.spencerstv.com.
BEST DESIGN FIRM/STORE – LA MAISON INTERIORS
With exclusive furnishings, boutique displays and outstanding customer service, La Maison Interiors has set the standard to be one of the country's leading design showrooms since opening in 2011. La Maison continues to live up to its original vision of sourcing unique products, challenging their own creativity and enjoying the ride, all while giving customers their undivided attention. www.lamaisonaz.com.
BEST CUSTOM CABINETS – DISTINCTIVE CUSTOM CABINETRY
Distinctive Custom Cabinetry is a one-stop shop for hand-crafted luxury products in the building industry. Specializing in custom cabinetry, closets, iron, doors and trim, Distinctive believes in hiring people who can exceed customer expectations and are passionate about their job. According to local architects and designers, the company is doing just that: providing a wide variety of products with great customer service. www.distinctivecc.com.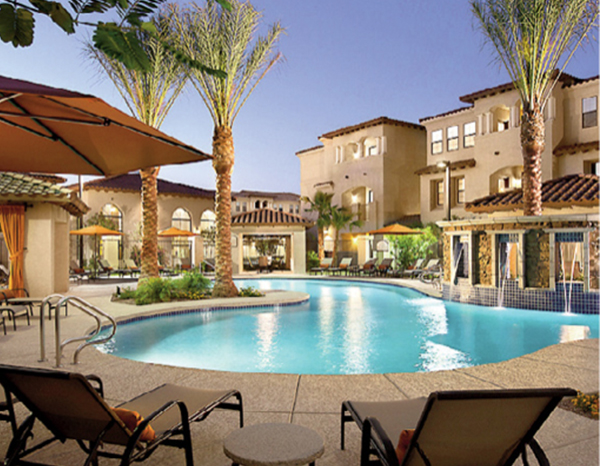 BEST LUXURY RENTALS – MARK-TAYLOR SAN MARQUIS 
Located in the heart of Tempe, Mark-Taylor San Marquis is close enough to the action of Mill Avenue, yet far enough to relax at one of the community's poolside cabanas without the hustle and bustle. Residents choose from one of 14 floor plans, each featuring nine-foot ceilings with fans, granite countertops, stainless steel appliances, in-unit washers and dryers and built-in tech centers. www.mark-taylor.com/arizona/san-marquis.
BEST HOME ACCESSORY STORE – ARIZONA BLINDS
Arizona summers can get toasty, but with the help of Arizona Blinds you can decide when to keep the sun out and when to let it shine. For nearly 19 years, Arizona Blinds has offered various window coverings to fit your style, budget and custom shading desires. The professional installers strive to deliver clean, quality service before, during and after each installation. Begin your relationship with Arizona Blinds before summer with a free consultation. www.azblinds.com.
BEST FLOORING COMPANY – IMPERIAL WHOLESALE
For more than 35 years, family-owned and -operated Imperial Wholesale has delivered quality products and expert craftsmanship. Although Imperial Wholesale was voted Best Flooring Company, it has much more to offer than that. From marble sinks, tubs and fireplaces to columns, fountains and tile mosaics, Imperial Wholesale is your go-to warehouse for all things building and remodeling. www.imperialwholesale.com. 
BEST DESIGN FIRM/DESIGNER – PALM DESIGN GROUP
Most people say "out with the old and in with the new." At Palm Design Group, the team strives to create sophisticated and timeless settings by combining their knowledge of antiquities and modern design. As one of the leading interior design firms in Arizona, their mission is to not only exceed their client's expectations but to always outdo themselves while creating a lovely livable environment. www.palmdesigngroup.com. 
BEST INTERIOR DESIGNER – SESSHU DESIGN ASSOCIATES
Many can design a beautiful space, but Sesshu Design Associates focuses on creating interiors that are a true reflection of those who inhabit them. They are passionate about creating homes that are sustainable and outside the box. More than anything, Sesshu Design Associates wants their clients to enjoy the fun, creative process. www.sesshudesign.com.
BEST LANDSCAPING – BERGHOFF DESIGN GROUP
Berghoff Design Group is committed to high-quality landscaping that represents its customers and makes them feel good about their environment. Every design starts with questions to help understand the client's story and inspiration behind the space. The Berghoff Design process takes the customer from site planning and creating a custom vision to full installation, allowing them to oversee the design from start to finish. www.berghoffdesign.com.
BEST LUXURY CUSTOM HOMEBUILDER – FRATANTONI LUXURY ESTATES
Quality, integrity and remarkable craftsmanship are the building blocks of Fratantoni Luxury Estates. Fratantoni focuses on tailoring its homes to the client's lifestyle and desires and prides itself on getting it right the first time. Homes are a special place where many memories are made; with Fratantoni Luxury Estates, you can build a home the way you want it. www.fratantoniluxuryestates.com.
BEST LUXURY MANAGEMENT COMPANY – ALLIANCE RESIDENTIAL
As a buyer, builder and manager across 15 states and 24 metropolitan markets, Alliance Residential is one of the largest private multi-family companies in the nation. The performance-driven and customer-focused company, whose headquarters are in Phoenix, offers various services including investment, asset management and property management. Alliance Residential manages nearly 40 properties in the Valley. www.liveatalliance.com.
BEST MASTER-PLANNED COMMUNITY/DEVELOPMENT – MIRABEL
Forge life-long relationships at the tight-knit Mirabel community where a friendly staff delivers exemplary service and superlative amenities. Scottsdale- based Mirabel features a top-notch Tom Fazio golf course and an exclusive 37,000-sq.-ft. Desert Lodge Clubhouse. At Mirabel, you will feel at home in a resort-style community. www.mirabel.com.
BEST POOL COMPANY – MOSSMAN BROTHERS POOLS, INC
With temperatures reaching 120 degrees, pools are the standard, not the exception, during an Arizona summer. With more than 60 years of combined pool-building experience, Mossman Brothers specialize in transforming your backyard into a dream-come-true paradise unique to your home. Above all else, Mossman Brothers are committed to customer satisfaction and personalized service before, during and after construction. www.mossmanbrotherspools.com.
BEST RUG COMPANY – ARIZONA RUG COMPANY
Need that perfect rug for your home or office? Arizona Rug Company sells, cleans, repairs, restores and appraises rugs of all shapes and sizes in the Valley. Rugs are imported from all four corners of the world in a variety of designs and are available at both Phoenix Metro stores. For a customized shopping experience, bring your room measurements and colors with you, and the staff will be happy to help you find a rug that suites your taste. www.arizonarug.com.