By Melissa Larsen
BEST REAL ESTATE GROUP AND BEST REALTOR IN THE VALLEY: The Jason Mitchell Group at My Home Group
Jason Mitchell, of The Jason Mitchell Group at My Home Group, is the most respected business leader, entrepreneur and top real estate agent under the age of 35. Mitchell specializes in residential real estate across the Valley. He established The Jason Mitchell Group at My Home Group in 2006, and he has been recognized as the No. 1 residential resale agent in all of Arizona (The Jason Mitchell group has collectively surpassed $700 million in residential real estate sales in the past 11years.) mitchellgroupaz.com.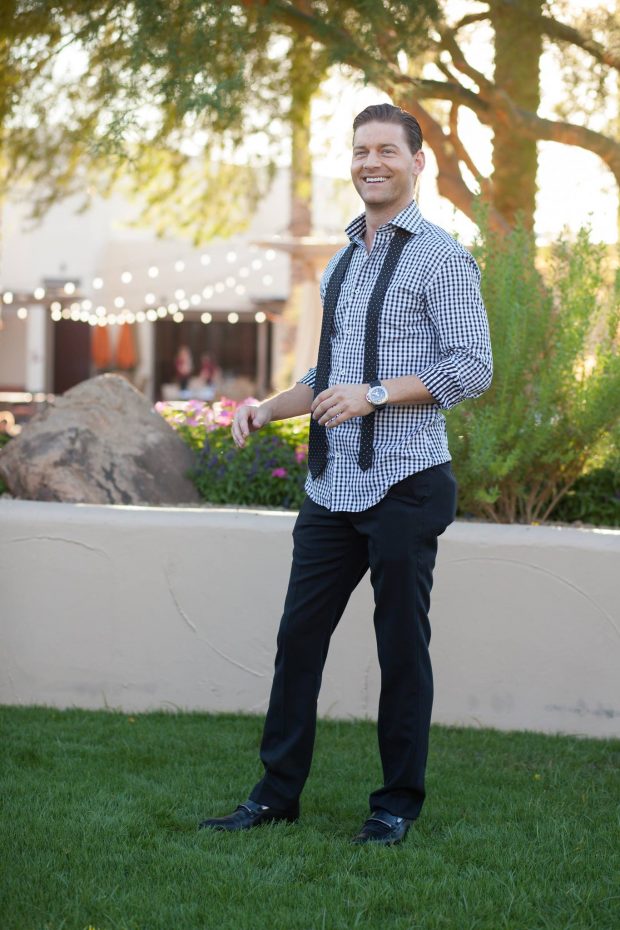 AFM FAVE! BEST AUCTIONEER: Letitia Frye
More than just an auctioneer, "auctiontainer" Letitia Frye celebrates 12 years in the auction business, having raised more than $300 million for charity. She has shared the stage with the likes of President Donald Trump, Alice Cooper and Johnny Depp and worked a wide scope of events, like concerts, golf tournaments, galas, concerts and more. letitiafrye.com.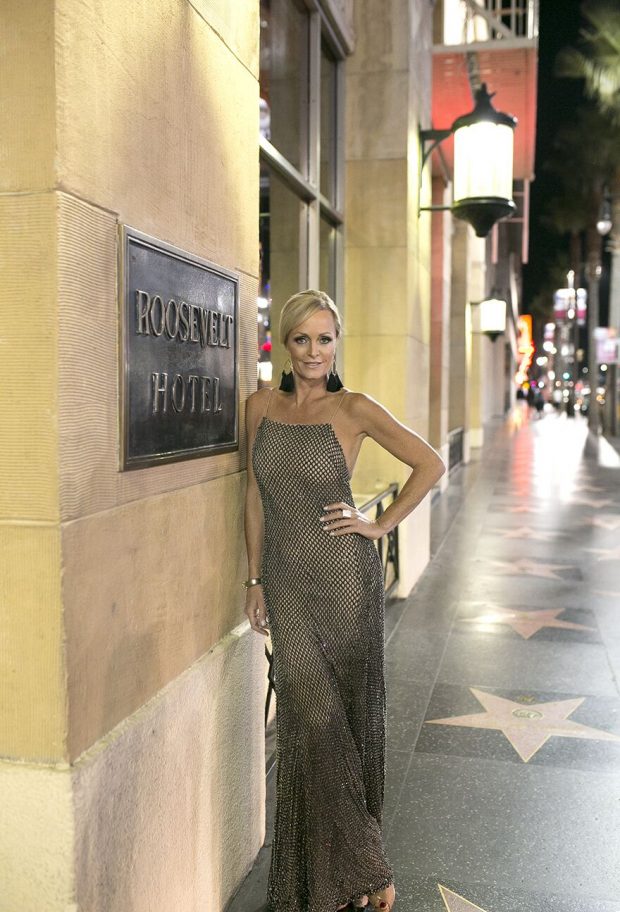 BEST AUCTIONEER: Jennie Heal
President of Supreme Auctions headquartered in Scottsdale, Jennie Heal, who grew up in the U.K. and attended the University of London, has 20-plus years of international sales and marketing experience. She has traveled to more than 60 countries worldwide with her understanding of domestic and international direct sales, allowing her to manage the company's multi-faceted property portfolio. Heal also works with many nonprofits, schools and foundations as a benefit auctioneer. supreme-auctions.com.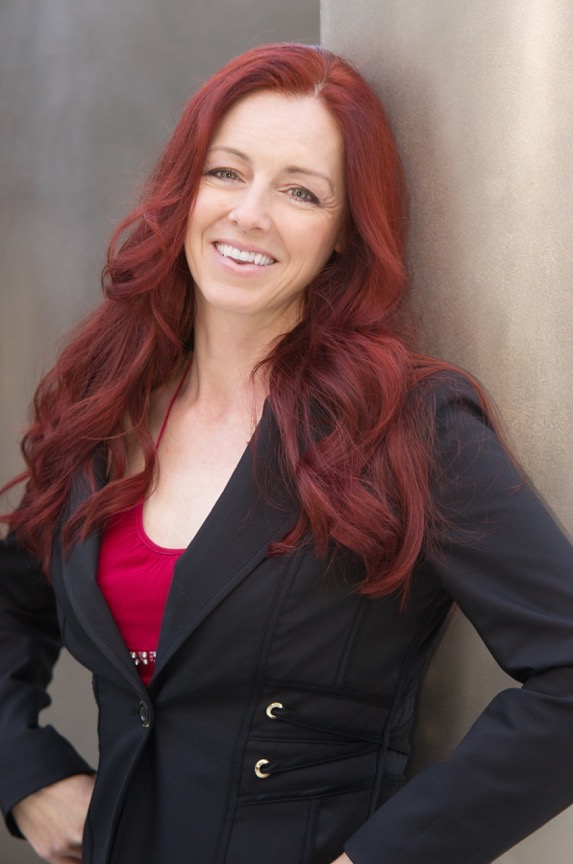 BEST ADVERTISING AGENCY: BOUTIQUE: ReThinc Advertising
ReThinc Advertising was founded during the depths of the economic crisis in 2008. Three corporate dropouts figured there must be a better way to do business and set out to mold their congruent skill sets into a different kind of ad agency. ReThinc employees position themselves as an in-house marketing team, working seamlessly as though they are actual employees of the clients' companies. This formula assures that clients receive the strategy, creative and executions that maximize market impact. rethincadvertising.com. Also a 2016 winner!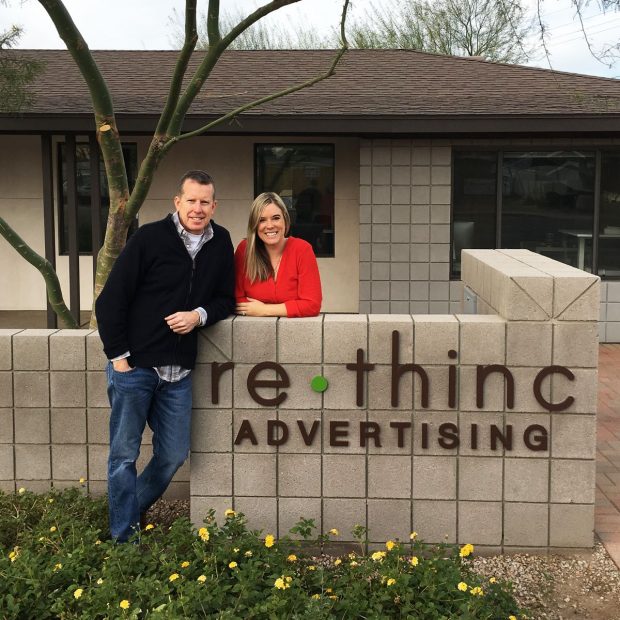 BEST REAL ESTATE LAW FIRM: Rose Law Group
Over the past 16 years, Rose Law Group, founded by Jordan Rose, has grown to employ 50 people, the largest firm owned by a woman in Arizona history. Rose focuses on land use, zoning and working with state agencies to achieve her client's goals. Her firm also handles family law, estate planning, business formation, litigation, cyber security and cyber defamation, data breach, real estate transactions, water law, medical marijuana law, DUIs, mergers and acquisitions, class actions and corporate law. roselawgroup.com.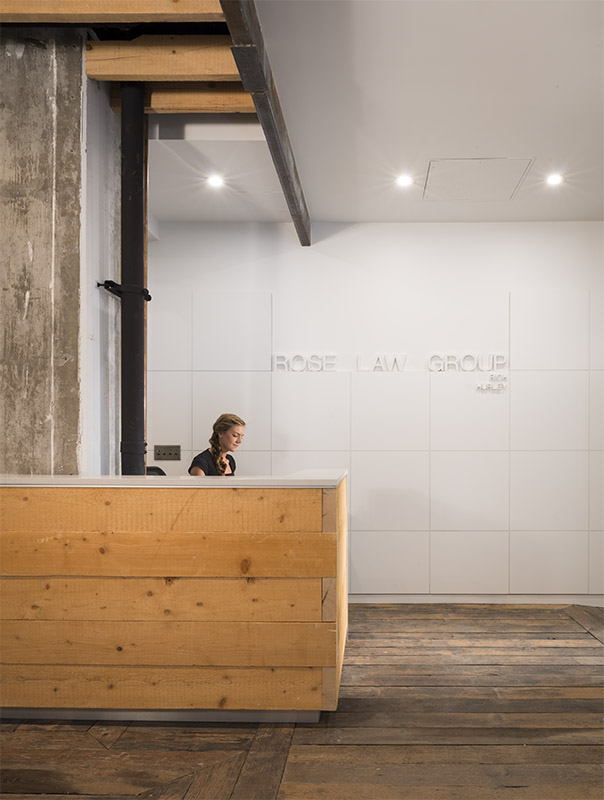 BEST ADVERTISING AGENCY: LARGE: Knoodle
Based in Phoenix, Knoodle was founded in 1999 by CEO Rosaria Cain as a full-service ad agency with a research focus. Knoodle prides itself on offering a wide range of skills to its clients, being on point and strategic formaximum ROI. knoodle.com.

BEST CAR WASH: The Thumb
Formerly Tom's Thumb Car Wash, The Thumb in Scottsdale is more than just your average car wash. While your car gets spick-and-span, fill up on delicious barbecue or a hot cup of coffee, stock up on unique gifts and wine at the marketplace and admire the cool aquarium that was recently featured on Animal Planet. thethumb.com. Also a 2016 winner!
BEST ALTERATIONS/DRY CLEANING/LAUNDRY: OrganiCare Garment Care
From the best technology in hand-cleaning to complimentary pick-up to delivery, OrganiCare has been a Valley favorite dry cleaner since 2005 with services that include cleaning of area rugs, duvets, handbags, table linens and much, much more. Stop by the Desert Ridge and Midtown Phoenix locations. organicare.co. Also a 2016 winner!
BEST GRAPHIC DESIGN: Keize Montoya
Founded by Keize Montoya, Ethereal Entertainment is a premier production company that specializes in everything from graphic design to audio production. Montoya provides a distinctive and all-encompassing creative model—a one-stop shop—to launch your artistic aspirations from conception to full implementation. etherealent.com.
BEST HVAC COMPANY: Goettl Air Conditioning
Since 1939, one name suggests itself when it comes to the best in air conditioning and heating services: Goettl Air Conditioning. The team of highly-trained technicians at Goettl Air Conditioning provides the best service, premium products and technical expertise. Plus, with convenient Valley locations, an expert is never far from reach when you need them the most. goettl.com.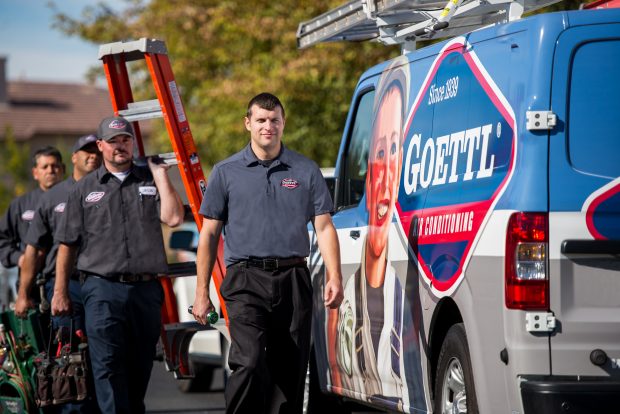 BEST EVENT DESIGN & DECORATIONS: Prim Rentals
From French country loveseats to vintage Victorian sofas, Phoenix's Prim Rentals has a custom inventory to suit any theme or venue, making your unique event a one-of-a-kind affair. (At the start of the year, Prim added a slew of new rentals to its already impressive collection.) Prim also offers floral design services. primrentals.com.
BEST CATERING: Emily's Events
When the only worry you want to have is what to wear to the celebration you're hosting, that is where Emily's Events comes in. Emily's Events customize everything to your tastes and can accommodate those with special dietary needs. The husband-
and-wife team of Rick and Emily Garner can create a custom menu designed to your exact specifi cations, helping to make events memorable for the past 10 years. emilyseventsaz.com.
BEST ESTATE PLANNING & TRUST ADMINISTRATION LAW FIRM: Mazza Law Center
With a mission to "make probate and the estate planning process peaceful, fair, efficient and simple," Mazza Law Center works passionately to create plans tailored to the needs of each client. (Mazza Law Center focuses on working with seniors, vulnerable adults and people with special needs.) Via its Scottsdale and Peoria offices, founding attorney Daniel J. Mazza and his team provide offer estate planning, probate, trust administration, guardianship, conservatorship and elder law services. mazzalawcenter.com.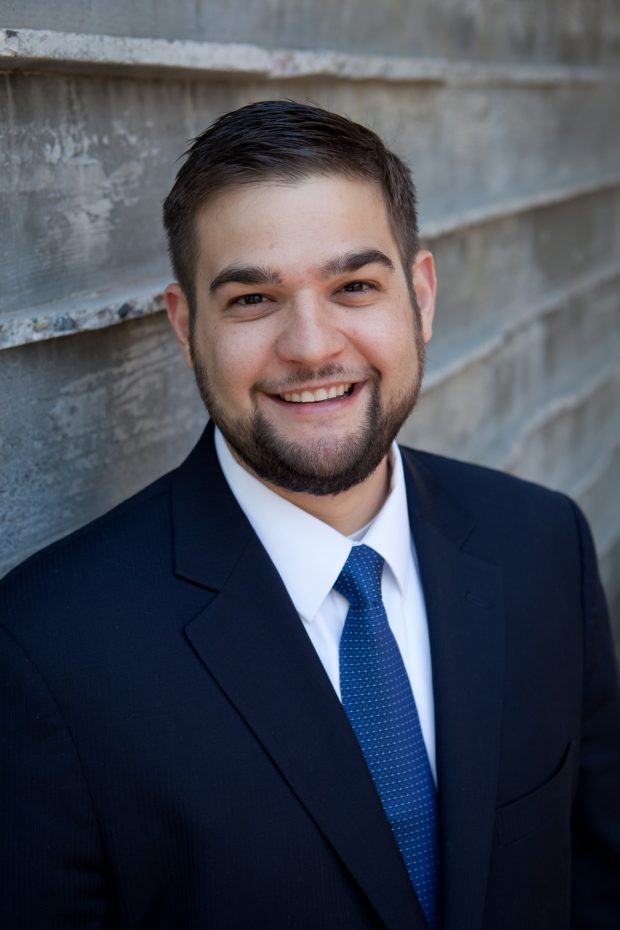 BEST PHOTOGRAPHER: EVENTS: Larcher Photography/ AZ Dronography
From car shows to golf events, James Larcher of Larcher Photography and AZ Dronography is always at the forefront of the action. Plus, Larcher is known to use a drone to get cool, bird's-eye-view shots from the air. larcherphotography.com; azdronography.com
BEST FLORIST: The Wildflower AZ
Whether you're in need of a floral arrangement for a wedding or special event or simply like to indulge in weekly deliveries, The Wildflower AZ promises designs that are trendsetting and artistic. The Wildfl ower AZ is a family-run business, with a mother-and-daughter duo at the helm and a talented team that puts true craftsmanship into each arrangement. thewildfl ower-az.com.
BEST BANKRUPTCY LAW FIRM, BEST CRIMINAL DEFENSE LAW FIRM OR LAWYER, BEST PERSONAL INJURY LAW FIRM AND MOST PHILANTHROPIC COMPANY: LERNER & ROWE LAW GROUP AND LERNER & ROWE INJURY ATTORNEYS
Whether it is representing clients in the courtroom or making a mark on the Valley with its philanthropic contributions via their nonprofit foundation Lerner and Rowe Gives Back, the company Lerner and Rowe, PC is living their nonprofit's mission statement: "To make a difference in the lives of people in need by serving and giving back to our community." There are two different law firms that make up Lerner and Rowe, PC; Lerner and Rowe Injury Attorneys (founded in 2005) and Lerner and Rowe Law Group (founded in 2012). Lerner and Rowe Injury Attorneys represent personal injury cases, and the Lerner and Rowe Law Group represents bankruptcy and criminal defense cases. Both represent clients in and out of the courtroom and are available 24/7, 365 days a year. Within the last 12 years, Lerner and Rowe has racked up an impressive and long list of awards and achievements, including receiving the highest rating from Avvo for top personal injury and wrongful death attorney. Plus, via the firm's nonprofit, Lerner and Rowe Gives Back, Lerner and Rowe strives to support those in need, whether homeless, hungry or sick. lernerandrowe. com; lernerandrowelawgroup.com; lernerandrowegivesback.com. Also a 2016 winner!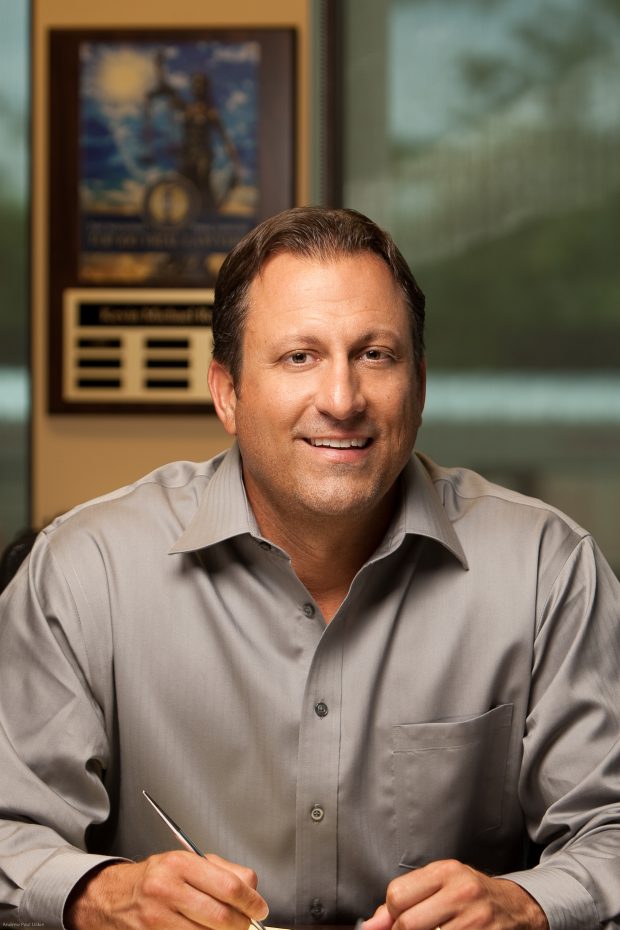 BEST FAMILY LAW: The Aurit Center for Divorce Mediation
Husband-and-wife team, Michael and Karen Aurit, are the co-founders of The Aurit Center for Divorce Mediation. Together, they help spouses and parents have a healthier divorce without ever going to court. The Aurit Center is the only divorce and family mediation firm in the Valley that specializes exclusively in divorce and child custody mediation, keeping the health and well-being of the children in mind each step of the way. auritmediation.com. Also a 2016 winner! 
BEST MODELING AGENCY: Leighton Agency
Scottsdale's Leighton Agency is a full-service model and talent agency, representing actors, models and voice-
over talent of all ages. For the past 40 years, Ruth Leighton has matched local talent with both Arizona-based and national brands. leightonagency.com.

BEST INVESTMENT FIRM: Eaglin Financial Services
Founded by Arizona native Ryan J. Eaglin in 2005, Eaglin Financial Services offers its clients integrity, top-notch customer service, strategies that exceed client expectation and continued client education. Most importantly, the firm gives it clients the ability to create retirement strategies, meeting income needs and goals. eaglinfinancial.com.
BEST PHOTOGRAPHER: BOUDOIR: Le Boudoir Studio
Le Boudoir Studio owner Jodi Lynn has an incredible talent for capturing sexy yet tasteful boudoir photographs, and her goal is for every woman to leave the studio saying she felt amazing. Le Boudoir Studio, an all-women studio based in Tempe, is constantly growing, adding new sets, new photographers and expanding its library of knowledge to ensure it is providing the best experience for boudoir bombshells. leboudoirstudio.com. Also a 2016 winner!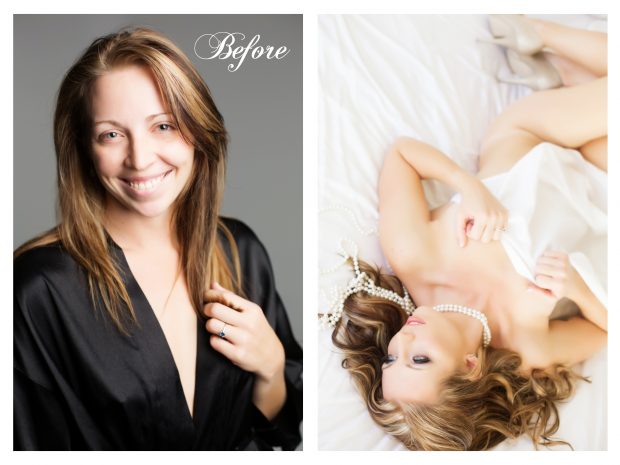 BEST PUBLIC RELATIONS OR MARKETING FIRM: BOUTIQUE: Pitch PR
Founded by Ann Noder in 2009, Pitch PR is a boutique agency based in Chandler focused on national media. The firm works with small startups and larger national brands. Pitch's savvy team of publicists delivers top-tier coverage with print, broadcast and online media. pitchpublicrelations.com. Also a 2016 winner! 

BEST PHOTOGRAPHER: COMMERCIAL: Ryan Walsh Photography
For more than 14 years, Ryan Walsh has been a local go-to for commercial photography services.  He has served the beauty and fashion industry with everything from lookbooks to product shots, and portfolio and contest imagery for cosmetology professionals and students. Walsh, along with his wife Amelia, recently opened a new photo studio inside of the new FABRIC (Fashion and Business Resource Innovation Center) building in Tempe. rwalshphoto.com.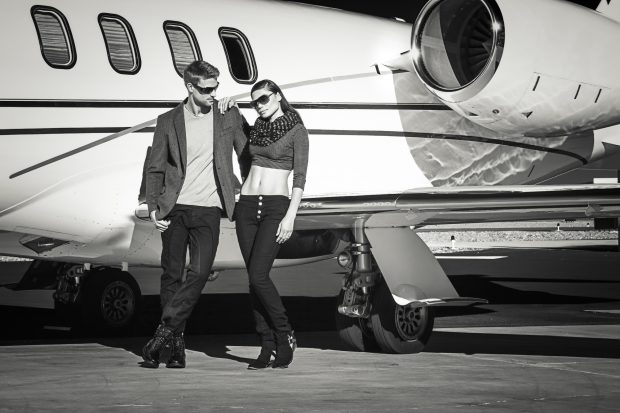 BEST PHOTOGRAPHER: FASHION & BEAUTY: Photo by Christos
Christos Sewell of Photo by Christos has been photographing fashion and beauty models for nearly 20 years. He has a special love for shooting in black and white (he loves the style of GUESS and Calvin Klein), and his illustrious list of clients includes Oakley, Agent Provocateur, Lucky Brand, bebe, GQ, Esquire and many more. photobychristos.com. Also a 2016 winner!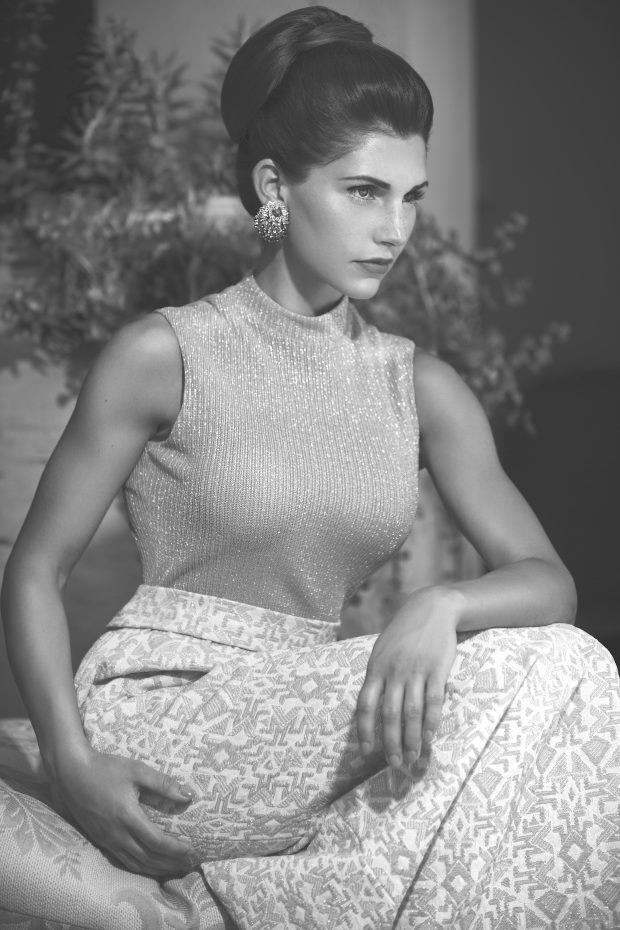 BEST PUBLIC RELATIONS OR MARKETING FIRM: LARGE: Havas PR
Phoenix's Havas PR creates national impressions and builds local buzz for its distinguished list of clients, which includes Fox Restaurant Concepts, Risas Dental & Braces, Sauce Pizza & Wine, Southwest Kids Cancer Center Foundation and many more. The Havas PR team is powered by passion, collaboration and an entrepreneurial spirit that gets results. havaspr.com/us.
BEST PHOTOGRAPHER: REAL ESTATE & INTERIORS: Bigger Picture Images
Danny Raustadt of Bigger Picture Images is a highly regarded and experienced local real estate photographer. He photographs for luxury home builders, interior designers and architects, and he also includes upscale hotels and resorts on his favored client list. biggerpictureimages.com. Also a 2016 winner!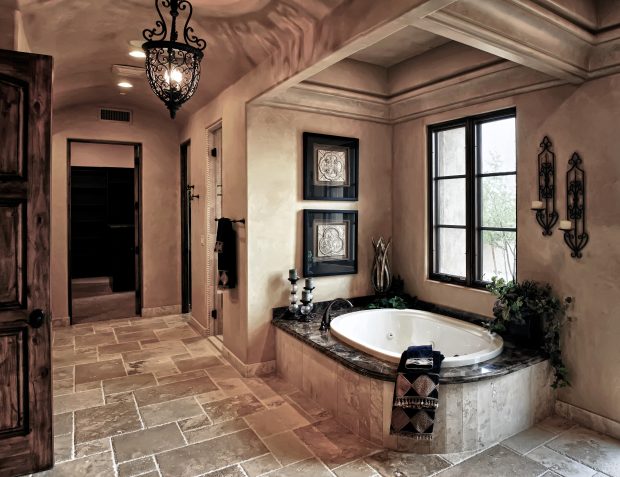 BEST PHOTOGRAPHER: FAMILY & PORTRAITS: Robbie Flores Photography
Robbie Flores of Robbie Flores Photography (formerly The Sunshine Studio) founded her photography studio in 2013, specializing in family and senior photography as well as concerts and other special events. Flores is a natural-light photographer and finds beauty and inspiration in authentic surroundings. robbieflores.com.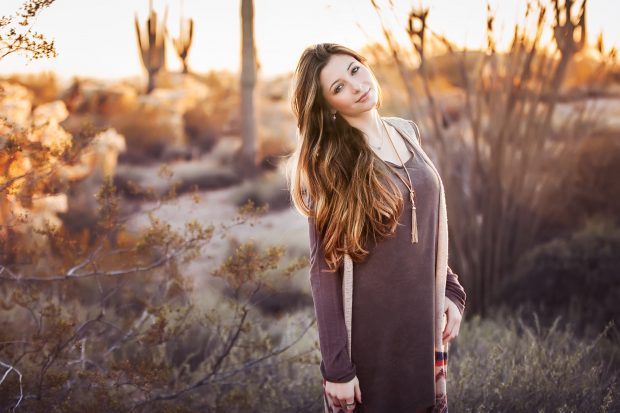 AFM FAVE! BEST MODELING AGENCY: FORD/Robert Black Agency
FORD/Robert Black Agency is a leading modeling and talent agency, both nationally and internationally. Based in the Southwest since 1987, the full-service model and talent agency currently represents models and  actors for runway, fashion and commercial print, TV, film, commercials, voice-overs and promotions. fordrba.com.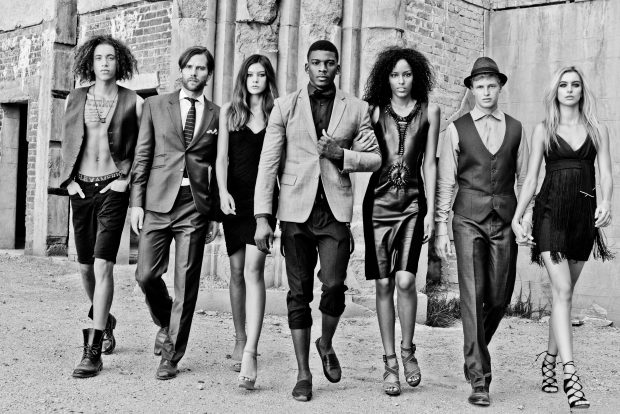 BEST WEB DESIGN, PROGRAMMING OR MANAGEMENT FIRM: My Biz Niche
Phoenix-based My Biz Niche was founded in 2014 by Shawn Byrne and specializes in the most cutting-edge Web design, search engine marketing, social media and Web/ mobile development. My Biz Niche's primary goal is to help businesses grow revenue and drive long-term success in all things digital. mybizniche.com.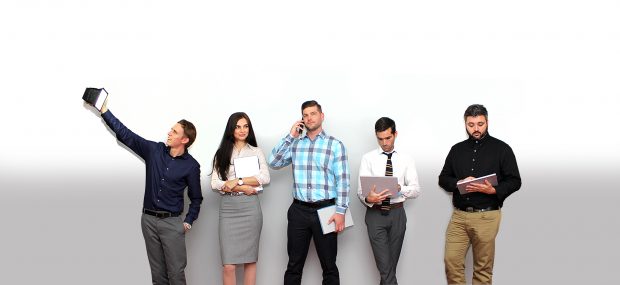 BEST PLUMBING COMPANY: The Sunny Plumber
The Sunny Plumber company comprises plumbers who are both professional and highly skilled. The business provides the highest-quality plumbing services in the Southwest and strives for 100-percent customer satisfaction. The team is made up of the best and, as The Sunny Plumber name suggests, brightest pros in the plumbing industry. thesunnyplumber.com.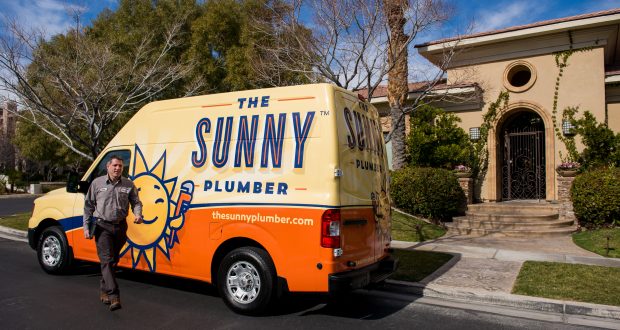 AFM FAVE: Best Trial Lawyer: Dennis Wilenchik
Dennis Wilenchik formed Phoenix-based Wilenchik & Bartness in 1991 and boasts more than 38 years' experience in civil and commercial litigation. Wilenchik has been chairman of the State Bar Trial Practice Section and a nationally certified civil trial advocate for more than 25 years with the National Board of Trial Advocacy and is a fellow of the American Bar Foundation. He has also been A-rated by Martindale-Hubbell, a member of the Arizona's Finest Lawyers and a former advisory member of the Arizona Department of Real Estate. wb-law.com.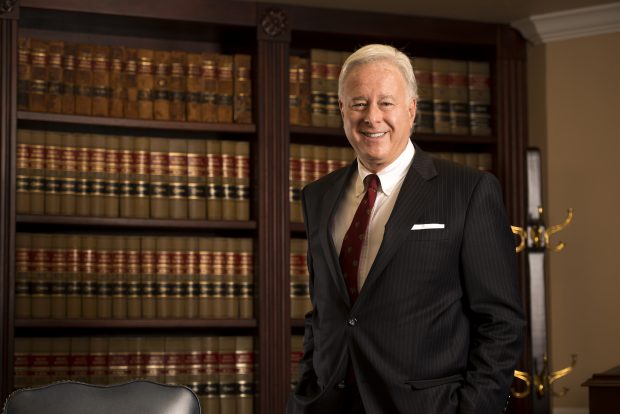 BEST CEO: Micah Kinsler, MiCamp Solutions
Micah Kinsler is the president of one of the largest independent sales organizations in the U.S., MiCamp Merchant Service Group. Kinsler is an established leader in the transaction processing industry, and this recognition is a long time coming: Kinsler's first endeavor as an entrepreneur began at age 13. In 2006, he started what would soon be known as MiCamp Solutions and, later, MiCamp Holdings LLC, which has equity positions in American Junkie, El Hefe, Dierks Bentley's Whiskey Row, Cauliflower Culture, Diego Pops, Original ChopShop Co. and Montauk. He is on the executive board of Arizona Sports and Entertainment Commission, Arizona Bowl, National Director of US Navy League and a board member of the Youth Assistance Foundation. micamp.com.
FAST FAVORITES:
BEST ALTERNATIVE PERSONAL DRIVER SERVICE: Lyft, lyft.com.
BEST DATA CENTERS: IO, io.com.
BEST DIVORCE ATTORNEY: Norma C. Izzo, Jennings, Strouss & Salmon Law Firm, jsslaw.com.
BEST INTELLECTUAL PROPERTY LAW FIRM: Jennings, Strouss & Salmon Law Firm, jsslaw.com.
BEST NATIONAL VALLEYBASED COMPANY: Sprouts Farmers Market, sprouts.com.
BEST PRIVATE BANKING: Meridian Bank, meridianbanker.com.
BEST PRIVATE JET COMPANY: Aero Jet, aerojetservices.com.
BEST VALET: American Valet, americanvalet.com.
Buy your copy of Arizona Foothills Magazine Best of Our Valley 2017 Collectors Edition issue here.