By Becky Antioco
No matter your personal or professional needs, from taking care of your clothes to taking care of business, from planning a party to promoting your ideas, these local companies are the best at putting your needs first.
Best Advertising Agency: Boutique ReThinc Advertising
ReThinc Advertising was founded during the depths of the economic crisis in 2008. Three corporate dropouts figured there must be a better way to do business and set out to mold their congruent skill sets into a different kind of ad agency. They have since grown to heights they never dreamed of achieving. ReThinc employees position themselves as an in-house marketing team, working seamlessly as though they are actual employees of the clients' companies. This formula assures that clients receive the strategy, creative and executions that maximize market impact. rethincadvertising.com.
CLOSE CALL: J Group Media trailed ReThinc Advertising by a mere 31 votes.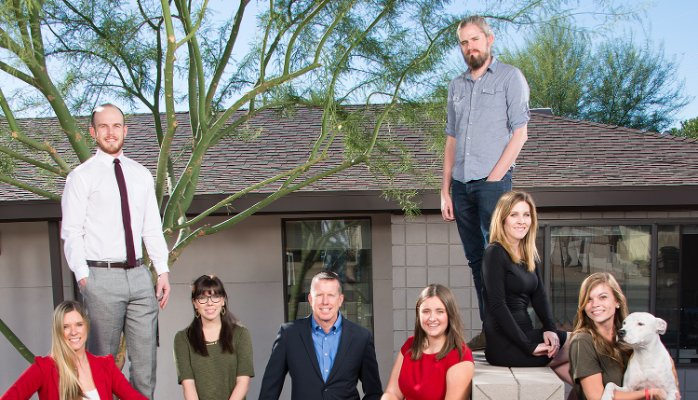 Best Alterations/Dry Cleaning/Laundry: OrganiCare Garment Care
Since 2005, OrganiCare has meticulously combined the best in technology with traditional hand-cleaning to deliver dazzling results. Your wardrobe is an investment, an expression of your personal style and a one-of-a-kind collection that can't be duplicated. They are dedicated to keeping your clothes more than just clean, with the equipment and years of expertise to tackle virtually any job. OrganiCare has two Phoenix locations and offers free pick-up and delivery almost everywhere. organicare.co. Also a 2015 Winner!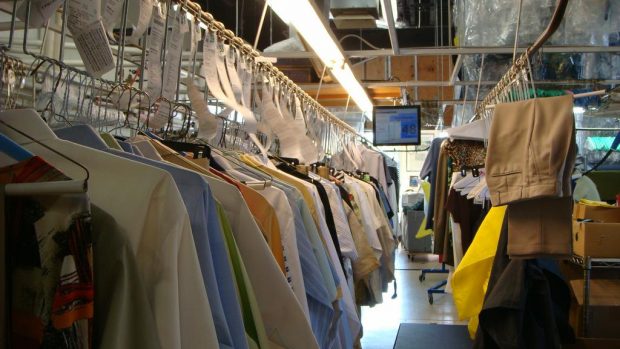 Best Auctioneer: Bobby D. Ehlert
Growing up in a family of auctioneers, creating fun, memorable and lucrative events is in Bobby Ehlert's blood, and he aims to offer the best products and services possible. He has won several awards, including World Automobile Auctioneer Champion and U.S. Bid Calling Champion, and is one of only 200 people in the country to have acquired the Benefit Auctioneer Specialist designation from the National Auctioneer Association. With 15 years as a professional fundraising auctioneer, he has helped design hundreds of successful events that have generated millions of dollars for a variety of charitable causes and organizations throughout the U.S. calltoauction.com.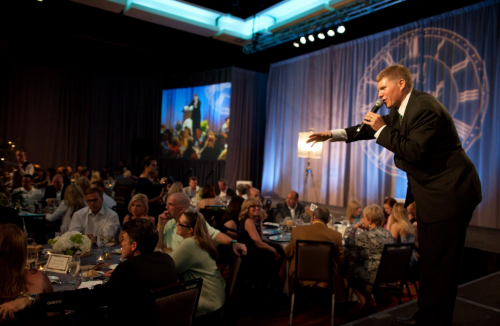 Best Bankruptcy Firm, Best Criminal Defense Law Firm or Lawyer and Best Personal Injury Law Firm: Lerner and Rowe Law Group and Lerner and Rowe Injury Attorneys 
The Lerner and Rowe Injury Attorneys group includes professional and board-certified personal-injury and wrongful death attorneys while Lerner and Rowe Law Group's dedicated team dedicated includes professional and board-certified criminal defense and bankruptcy attorneys. The law group provides affordable payment plans and experienced aggressive representation. Aside from providing the best possible legal representation, Lerner and Rowe makes it a priority to actively give back through their nonprofit foundation, Lerner and Rowe Gives Back. lernerandrowe.com, lernerandrowelawgroup.com, lernerandrowegivesback.com.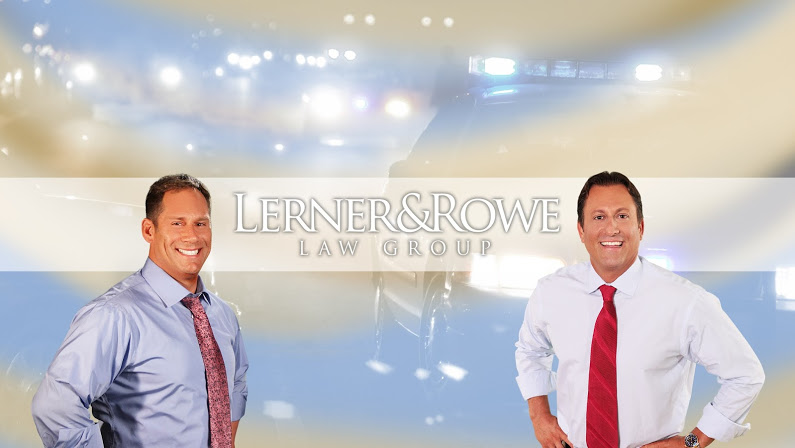 Best CEO: Matt Widdows, HomeSmart
Matt Widdows founded HomeSmart in 2000 as a new concept for real estate brokerage in the metropolitan Phoenix market, based on the principle of providing high value and service at a low cost to agents. Over the course of the next decade, he grew the Arizona- based brokerage to the No. 1 market share brokerage it is today. In 2010, Widdows launched the concept into an international franchising company, providing franchisees and agents alike with cutting-edge tools, a high-energy culture and efficiencies which enable them to spend more time focusing on clients. Today, HomeSmart International supports nearly 10,000 agents and 81 offices nationwide. homesmart.com.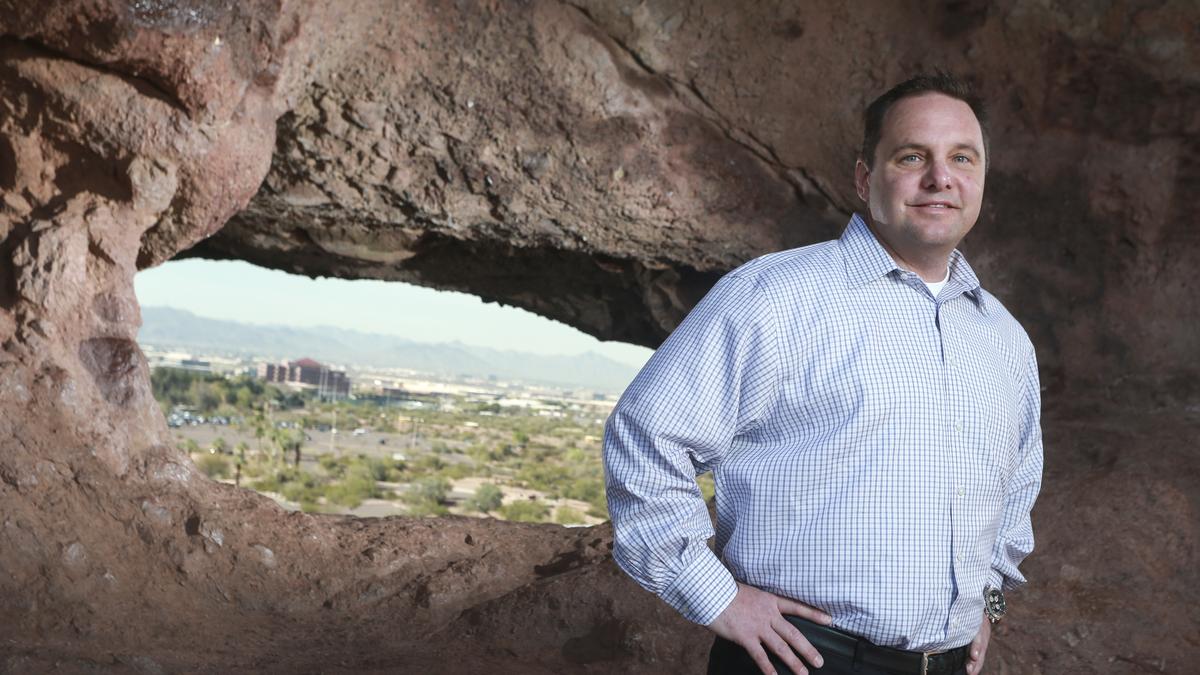 Best Estate Planning & Trust Administration Law Firm: The Frutkin Law Firm, PLC
Formed in 2007 by Jonathan Frutkin, the 11-person firm located in Kierland Commons leads the Valley in estate planning and trust administration law. The Frutkin Law Firm serves companies, individuals and families throughout Arizona in business and corporate law and related areas, including asset protection, estate planning, business law, real estate, bankruptcy and litigation. The firm's attorneys are respected sources in their field and contribute to local media as well as national conferences. frutkinlaw.com. Also a 2015 Winner!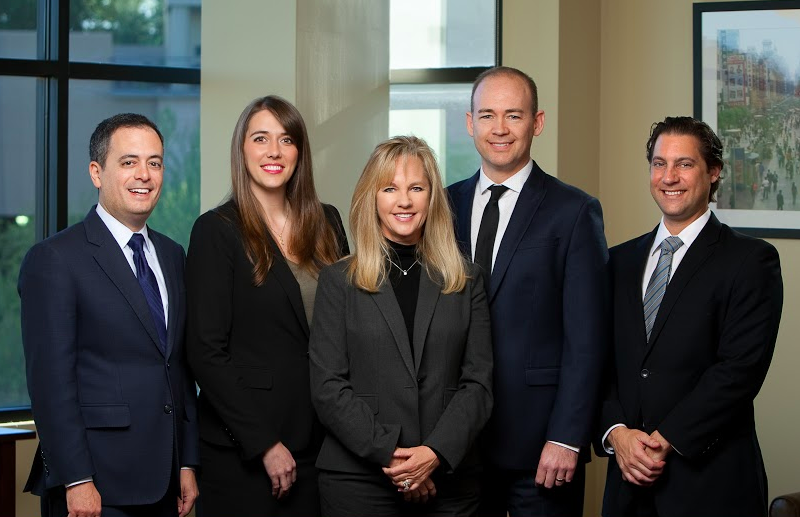 Best Event Design & Decorations: Event Services of America
Whether you want to "wow" clients at a corporate event, host a memorable conference, or plan the wedding of your dreams, Event Services of America can help with every detail: from stunning décor to world-class entertainment to exclusive venues like an airplane hangar, a private ranch or even Chase Field. They offer free consultations to plan an event that will leave a lasting impression on your guests. eventservicesofamerica.com. Also a 2015 Winner!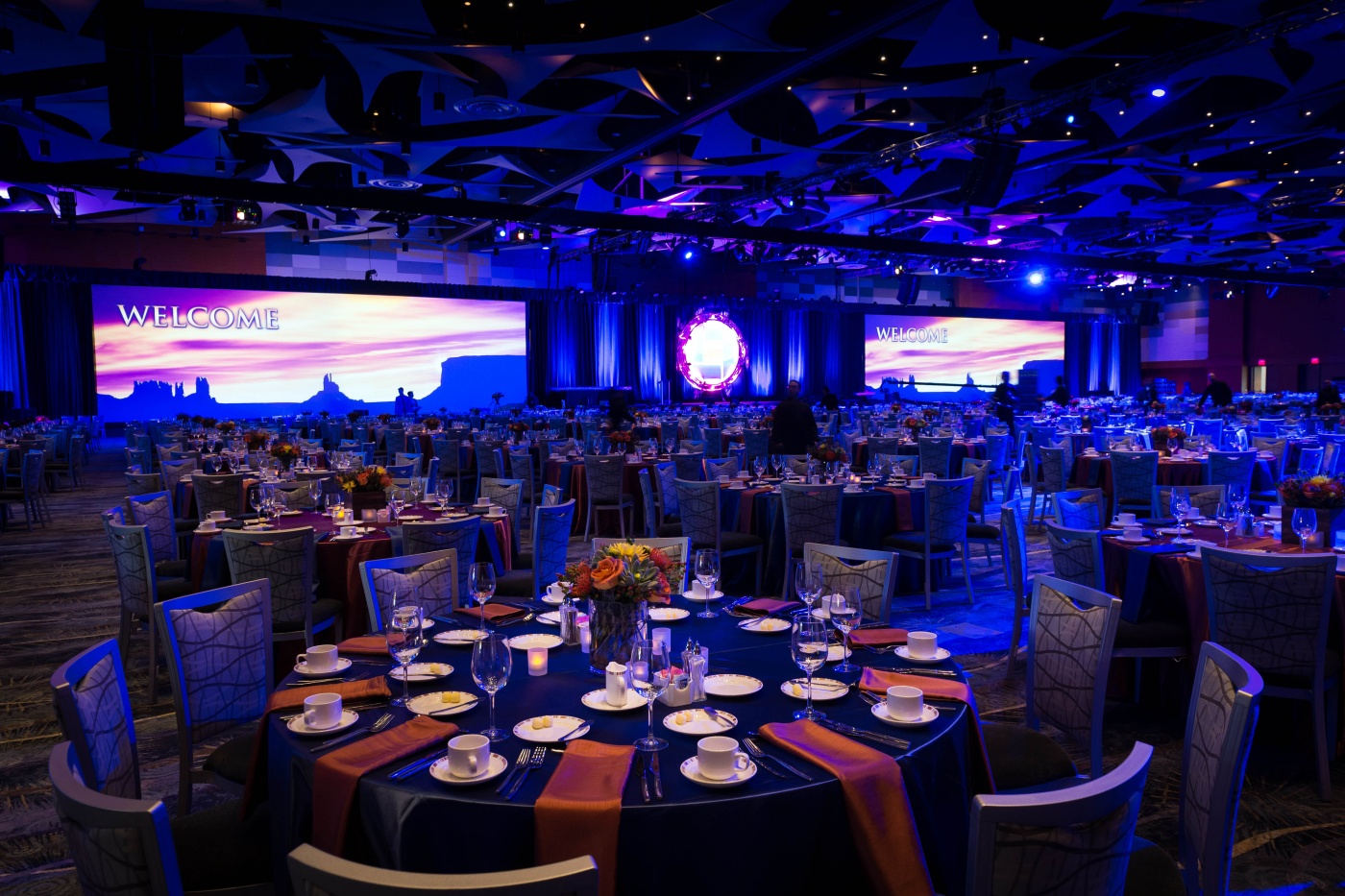 Best Family Law: The Aurit Center for Divorce Mediation
Michael Aurit and his wife, Karen, are co-founders of The Aurit Center for Divorce Mediation. Michael is an attorney and professional divorce mediator, and Karen, director of mediation service, has a background is in psychology. Together, they help former couples have a healthier divorce without going to court. It is the only divorce and family mediation firm in the Valley that specializes exclusively in divorce and child custody mediation. Unlike public litigation in court, everything that happens in mediation is private and confidential. Most importantly, divorce mediation is better for the health and well-being of children. auritmediation.com.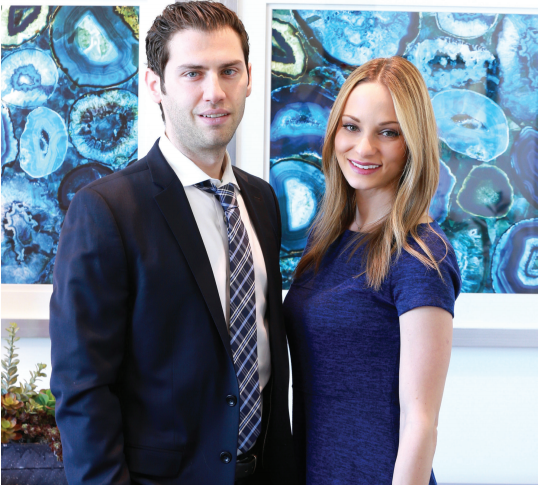 Best Florist: Enchanted Florist
With a large inventory of fresh roses, lilies, tropical flowers, plants, European dish gardens and more, Enchanted Florist provides contemporary and traditional flower arrangements for any occasion. You can always expect the best and brightest blooms in their bouquets, with both seasonal and year-round flowers. They offer same-day delivery locally, but can deliver anywhere in the U.S. 777flowers.com. Also a 2015 Winner!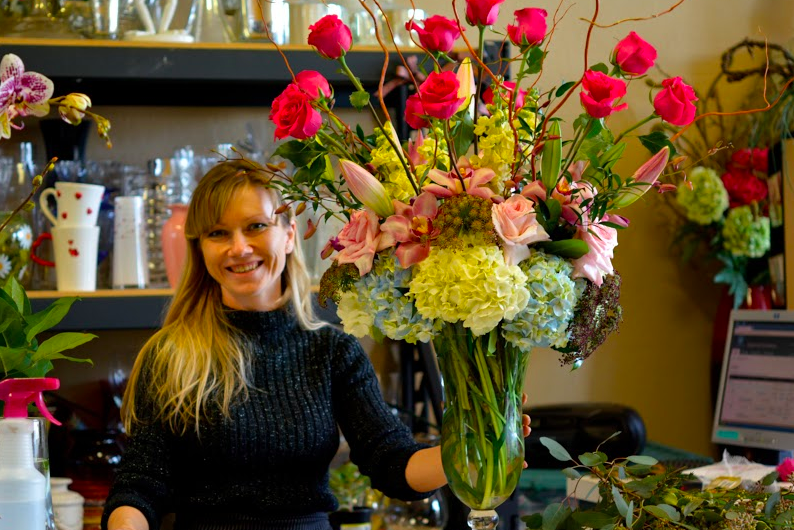 Best Graphic Design: Splinter Creative
Splinter is an independent design group with genius for nailing real-world business solutions; they're here to help you create and communicate your brand with intelligence, power and style. Splinter is defined by its artisans producing standout work with purpose that differentiates clients as unrivaled and unique. Splinter's core competencies are rooted in design, concentrating on brand development, print, web and environments, and defined by an extremely high level of communication and hustle. splintercreative.com.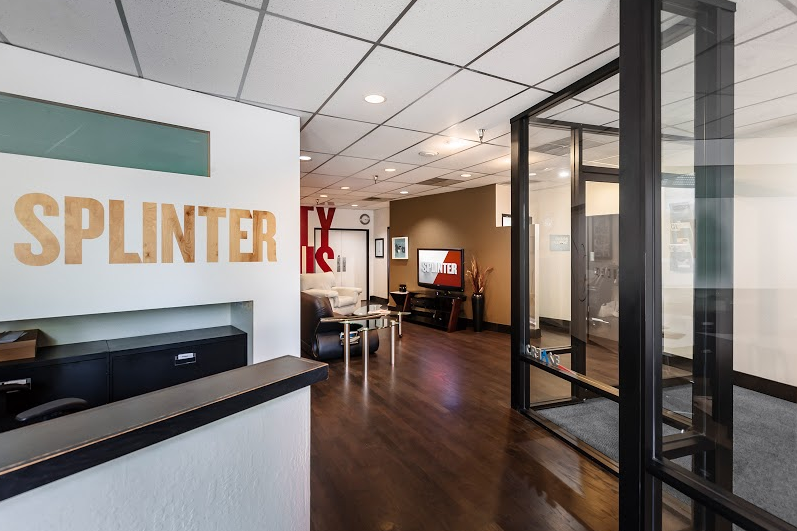 Best Intellectual Property Law Firm: Jaburg Wilk, PC
Jaburg Wilk is a mid-sized AV-rated law firm, the highest rating that a law firm can receive. Their attorneys, paralegals and other support staff meet provide exceptional service through 21 fundamentals which comprise The JW Way, the foundation of their culture. With partners averaging more than 20 years' experience in counseling institutional clients, entrepreneurs and businesses, this depth and scope of experience affords clients practical, creative and cost-effective solutions to their legal challenges. jaburgwilk.com.

Best Investment Firm: Camargo Capital
Camargo Capital offers wealth-management services tailored to the individual needs of its many clients. Their experts can handle setting up and administering trusts, managing retirement plans, asset allocation, as well and legal and tax services. They can create a financial plan for your family that will help provide for your family, fund endowments or meet your philanthropic goals for generations to come. camargocapital.com. Also a 2015 Winner!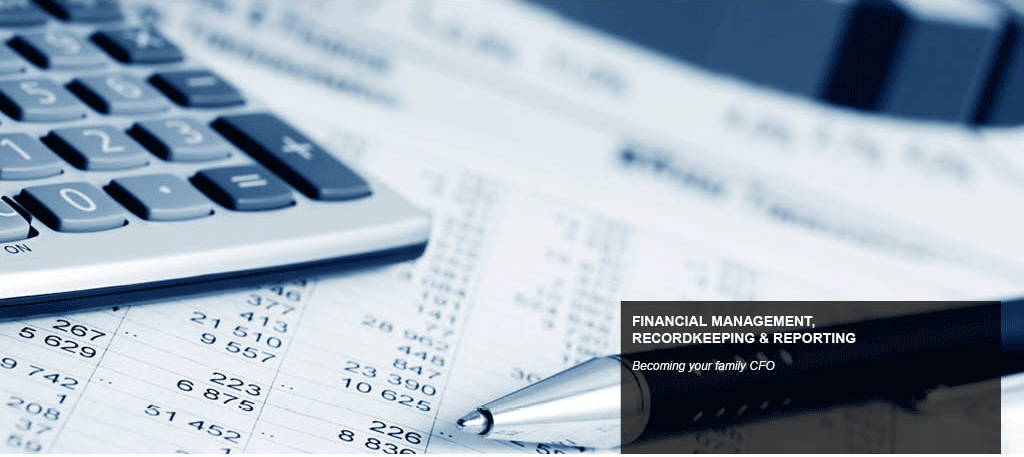 Best Modeling Agency: The Agency Arizona
Founded in 2004, The Agency Arizona has set a higher standard in modeling and acting for the Arizona market. They are committed to scouting and developing new faces, passionately advocating for their talent and maximizing their careers through hard work, strategic thinking and a one-on-one management approach. The Agency Arizona exemplifies the core values of reliability, advocacy, creativity, strong work ethic and communication. theagencyaz.com. Also a 2015 Winner!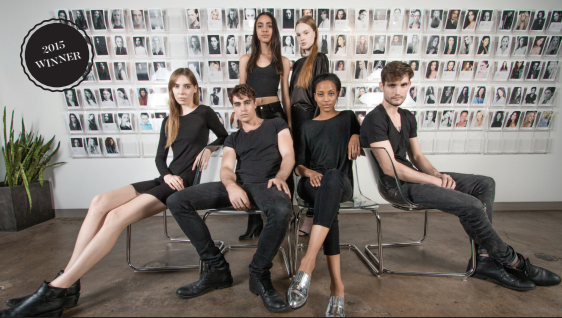 Best Mortgage Lender:

RPM Mortgage Tempe is firmly rooted in the area and is committed to maintaining a community-oriented culture. Most of the staff also lives in the area and are happy to contribute to the community by enhancing their neighbors' quality of life through the process of helping them purchase their own home. They take a personal interest in each client, striving to truly understand their wants and needs while going through the home- buying process. rpm-mtg.com/branch/tempe.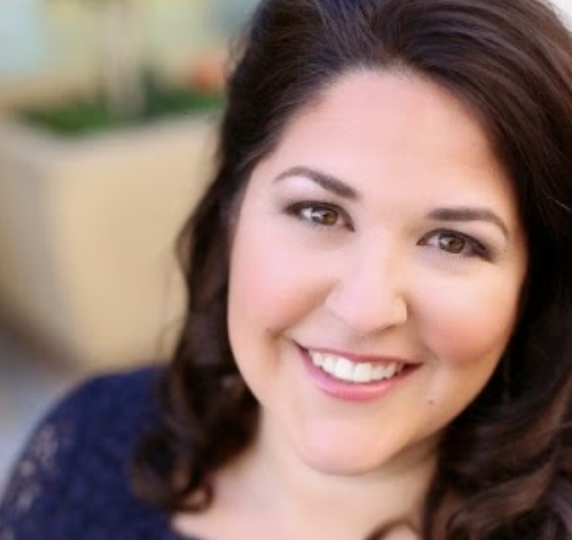 Best National Valley-Based Company and Most Philanthropic Company: GoDaddy
Born as an easy, affordable way to get their ideas online, GoDaddy is now a powerhouse in the Internet domain business, with more than 14 million customers globally. GoDaddy employs more than 5,000 people, and still manages to be is one of the most generous companies in Arizona. Through its GoDaddy Cares initiative, the company has donated more than $14 million and provides tools and resources to employees to encourage volunteerism. Organizations that have benefited from GoDaddy's philanthropy include the Semper Fi Fund, Boys & Girls Clubs, DonorsChoose, Girls in Tech and more. godaddy.com.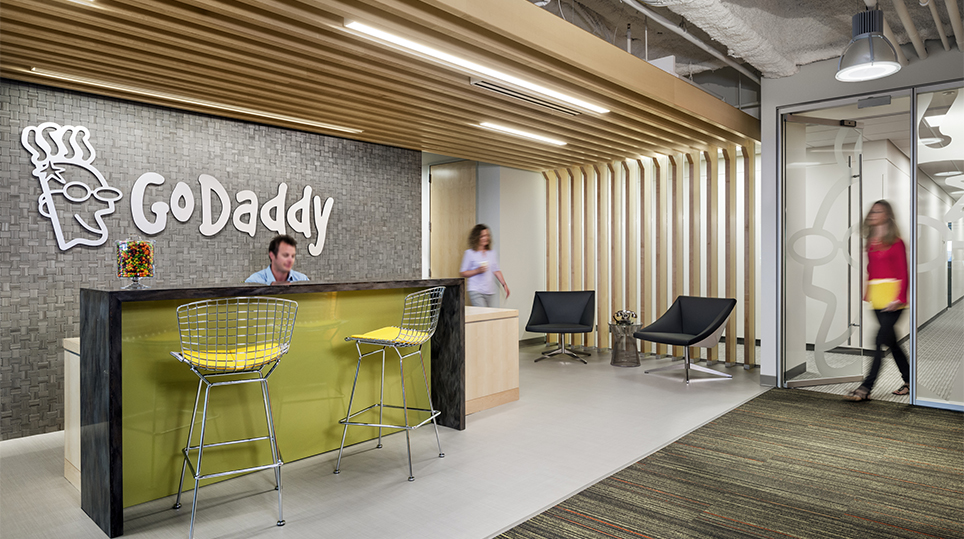 Best Photographer: Boudoir Le Boudoir Studio
The moment a client told Le Boudoir Studio owner Jodi Lynn, "You made me feel so beautiful," she was hooked, immediately realizing that this line of work was her true passion. She has an incredible talent for capturing sexy yet tasteful boudoir photographs, and her goal is for every woman to leave the studio saying she felt amazing, and that the experience was memorable, exciting and once-in-a-lifetime. Le Boudoir studio is constantly growing, adding new sets, new photographers, and expanding their library of knowledge to ensure they are providing the best experience for boudoir bombshells. leboudoirstudio.com. Also a 2015 Winner!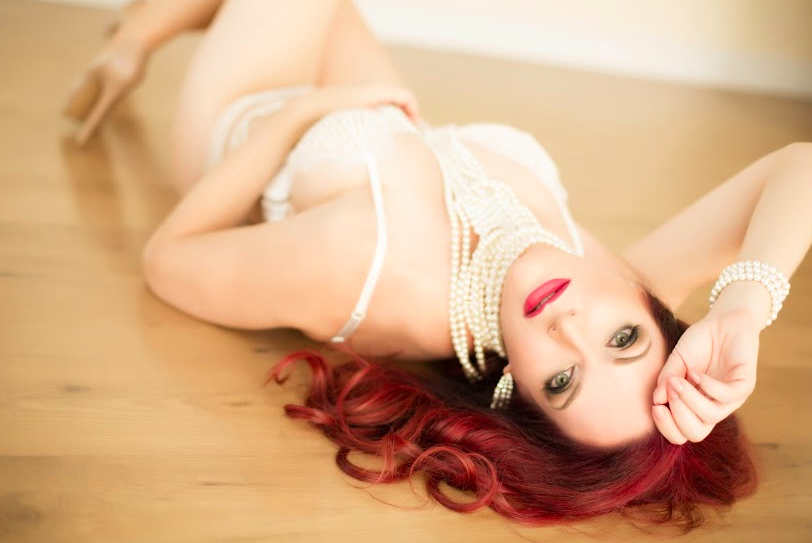 Best Photographer: Commercial Chadwick Fowler, Chadwick Fowler Photographics
Chadwick Fowler infuses his innovative style into every frame of every project, working with a variety of local and national clients to bring their visions to life. Trained as a photojournalist, his imaginative lifestyle images evoke an authentic and spontaneous mood, set in a brilliant, natural environment. From editorial to fashion, commercial advertising and documentary, he is the consummate storyteller. Fowler is also an accomplished filmmaker, directing a music video by The Black Moods, a feature-length film with Roger Clyne & The Peacemakers, and a Fulton Homes commercial that aired during the Super Bowl. chadwickfowler.com, modwed.com.

Best Photographer: Events – Jay Hague, Elite Photo Phoenix
Jay Hague has been doing photography in Phoenix since 2007, shooting weddings, advertising, modeling, events, nature and more. He knows that photographs are memories that their clients will cherish. Elite Photo offers all types of weddings, advertising, models, events, real estate and more. Whether working with a big name client or business or a local wedding Hague's goal is for every client to be completely satisfied. elitephotophx.com.
CLOSE CALL: Robbie Flores of The Sunshine Studio trailed Hope by 52 votes.
Best Photographer: Family & Portraits – Leah Hope Mancuso, Leah Hope Photography
Leah Hope Mancuso is a portrait and family photographer in Scottsdale, who aims to take photos that are bright, vibrant and full of joy. Being able to use her photography to capture special moments and people is truly a blessing to Mancuso. She believes there is beauty in everyone and everywhere, and photography is one of the ways to find that beauty share it with others. For her, taking photos of people is not simply about capturing a beautiful image, it's about capturing someone's soul, their light that shines through, and sharing love and kindness. leahhopephotography.com.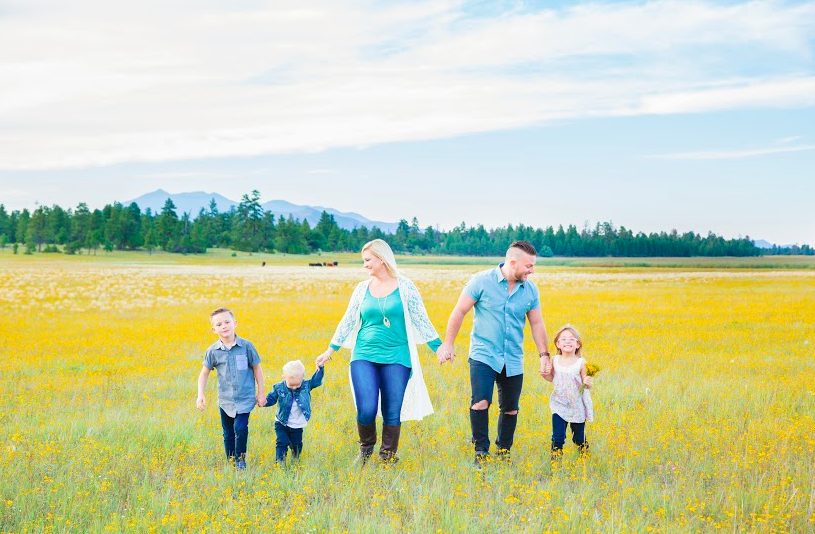 Best Photographer: Fashion & Beauty: Christos Sewell, Christos Sewell Photography
Aspiring models looking for a photographer to help develop a stunning portfolio need not look further than Christos Sewell of Christos Sewell Photography. With a studio in Scottsdale, and experience throughout the West, Sewell specializes in portfolio development, lookbooks and commercial and editorial fashion photography, with an emphasis in editorial lingerie. imagebychristos.com. Also a 2015 Winner!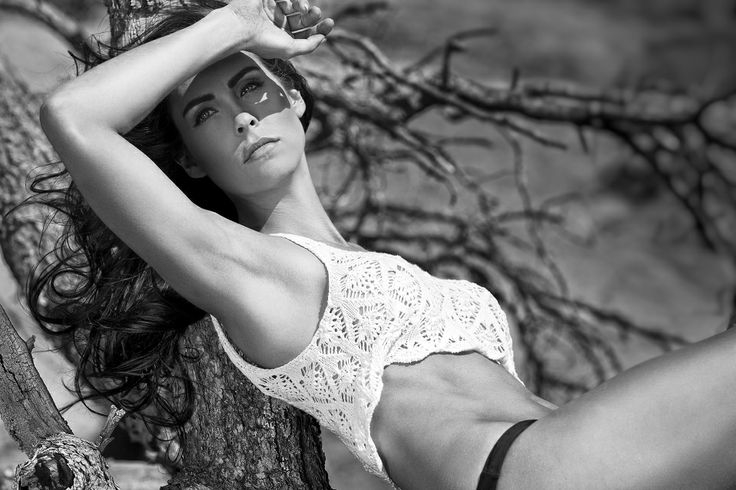 Best Photographer: Real Estate & Interiors: Danny Raustadt, Bigger Picture Images
Danny Raustadt is an international award-winning photographer with more than four decades of professional experience in all areas of photography. His style is crisp and classic, adding an up-close-and-personal approach versus shooting typical wide angles. When he's not photographing real estate, interiors and architecture, he is shooting the latest products and fashions,  awesome vacation destinations and today's biggest sports and entertainment celebrities. bigpictureimages.com. Also a 2015 Winner!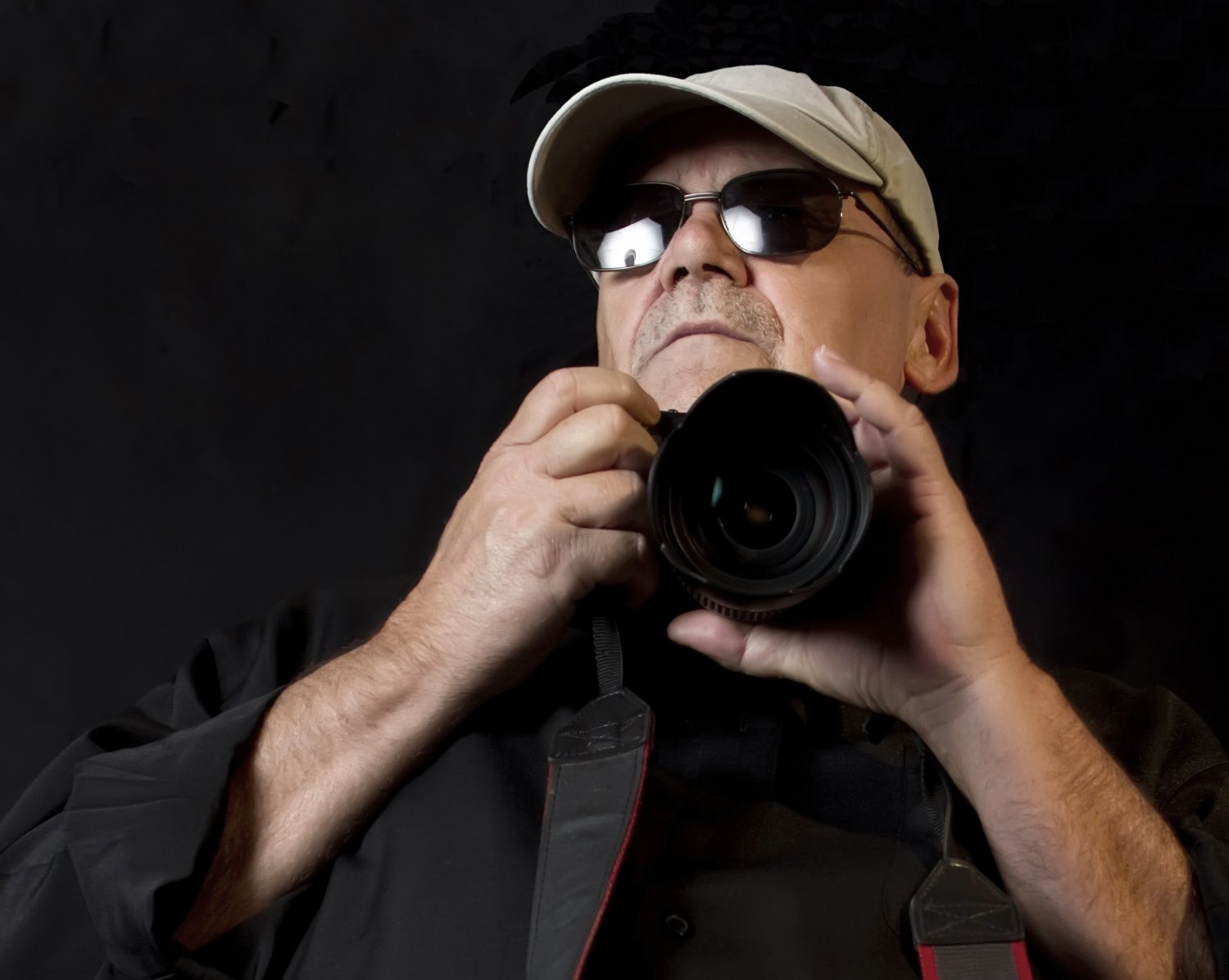 Best Private Banking: National Bank of Arizona
National Bank of Arizona, a full-service financial institution, provides local expertise and personalized service at branches in more than 50 Arizona communities. After more than 30 years, NB|AZ's approach to providing excellent service by building local relationships hasn't changed. nbarizona.com. Also a 2015 Winner!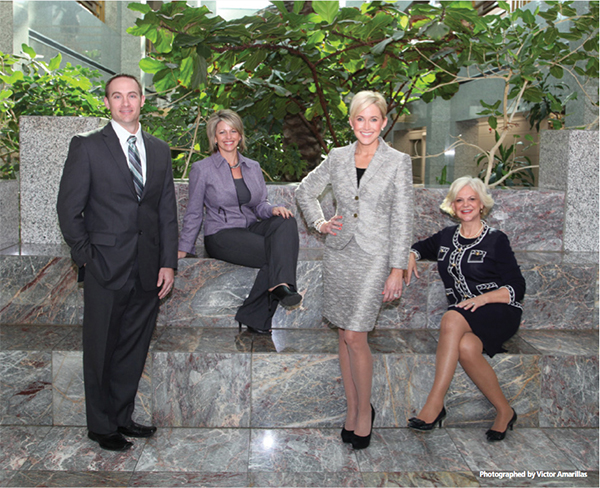 Best Public Relations or Marketing Firm: Boutique Pitch PR
Pitch Public Relations, LLC is a boutique agency specializing in national media coverage. The firm services major well-known brands as well as small start-ups with a focus on outstanding media relations. Pitch PR works in an array of industries including consumer, business, finance, family and parenting, travel, technology, authors and experts, and more. CEO Ann Noder's media expertise has been featured by Entrepreneur Magazine, Yahoo!, Business.com, Mogul Mom, and Business Insider.  Pitch PR has a strong reputation for delivering results with its unique approach to proactive and savvy media outreach. pitchpublicrelations.com. Also a 2015 Winner!
Best Real Estate Law Firm: Jennings, Strouss & Salmon
Jennings, Strouss & Salmon is a dynamic law firm with the talent and insight to address a wide range of business legal issues. With law offices in Phoenix, Peoria and Washington, D.C., the firm leverages its resources regionally and nationally and takes pride in the experience of its real estate attorneys in handling complex and innovative real estate transactions and litigation. They represent clients in every segment of the industry, including owners, lenders, borrowers, investors, developers, contractors, brokers, property managers, title insurers, escrow agents, municipalities and syndicators. realestatelawtimes.com.
Best Realtor in the Valley: Carmen Brodeur
Carmen Brodeur was a real estate attorney before becoming a realtor, making her uniquely qualified to assist her clients. She has extensive negotiation and contract experience and a proven track record of success with buyers and sellers in Scottsdale. She is in the top one percent of all realtors in Arizona for annual sales volume. She prides herself on her positive attitude, friendly personality and thinking outside the box to make each deal happen. Brodeur is the co-owner of Trillium Properties, LLC, a boutique real estate brokerage specializing in Scottsdale fine properties. topscottsdalehomes.com. Also a 2015 Winner!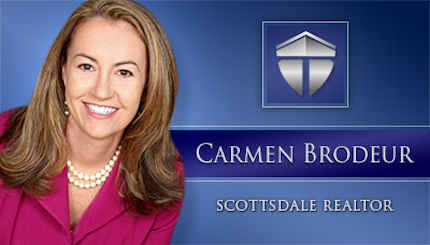 Best Social Networking and Online Media Firm: Deep Space Marketing
Deep Space Marketing is a social-media marketing studio based in Gilbert, celebrating six years in the Valley. They live and breathe the world of social media, both professionally and personally, and bring that enthusiasm to their clients, tweeting, pinning and posting on their behalf. Deep Space Marketing's clients vary, from Dignity Health across the state to the Town of Gilbert where they reside. deepspacemarketing.com. Also a 2015 Winner!
Best Web Design, Programming or Management Firm: Simple Sites
Simple Sites is a cutting-edge Web platform that provides small businesses with a fully hosted suite of online tools and services to help them be successful in the web space. The visual drag-and-drop website builder gives anybody the ability to instantly create, design and manage a purpose-driven website without any technical knowledge everything from online appointment booking, staffing, calendars, events, social media, product inventory and more. Future plans include business-to-business networking tools, enterprise solutions, partner programs, web-based point of sale solutions and pre-written content libraries. simplesites.com.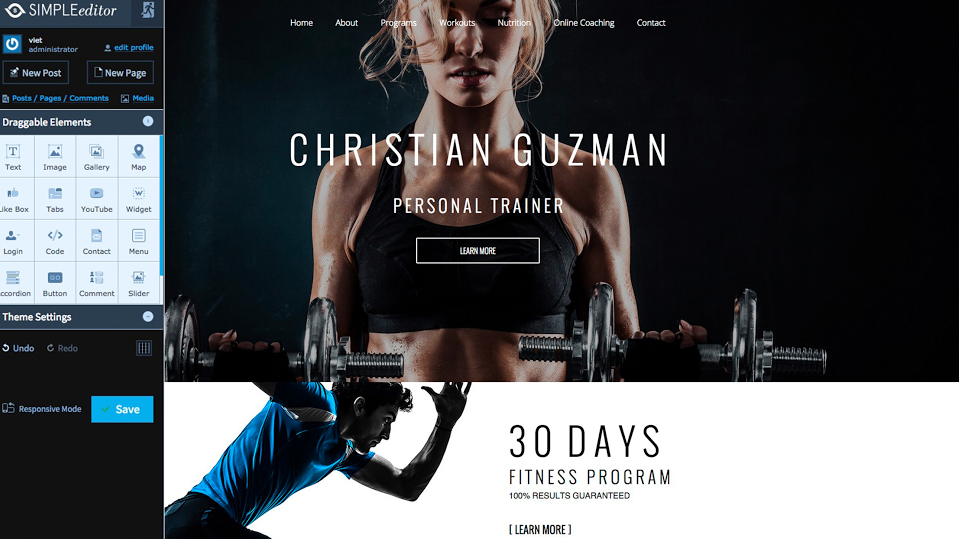 Best Advertising Agency: Large; Best Public Relations or Marketing Firm: Large Anderson Advertising & Public Relations
Anderson Advertising provides a full-range of creative services: art direction, copywriting, video production, digital design, animation, media planning, public relations, marketing strategy and business consulting. Their clients are a who's who of Valley companies, including Harkins Theatres, Phoenix Children's Hospital, Heard Museum, Dave & Buster's, Desert Schools Federal Credit Union, and many more. anderson-adv.com.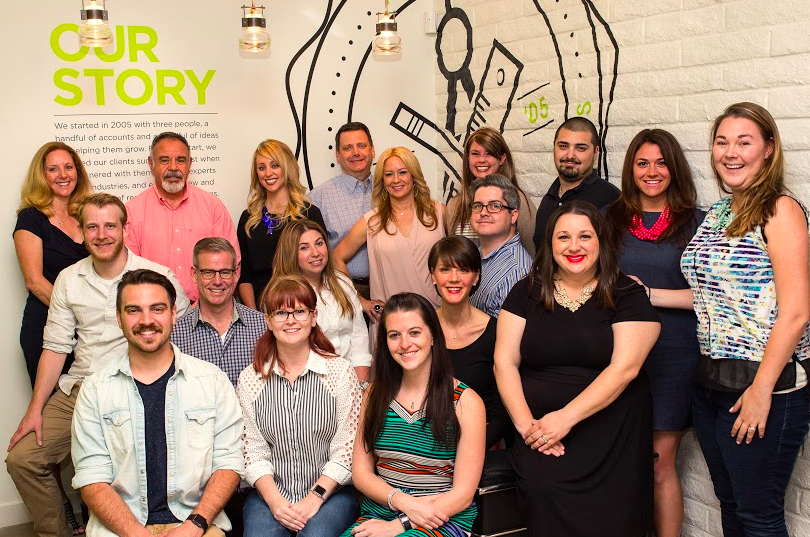 Best Data Centers: phoenixNAP
PhoenixNAP provides the IT solutions and framework to keep companies ahead of the technology curve. They are a global service provider offering cloud, colocation, dedicated server and Infrastructure-as-a-Service (IaaS) solutions. A full service data center and primary network access point (NAP), PhoenixNAP also provides disaster recovery and business continuity solutions. phoenixnap.com.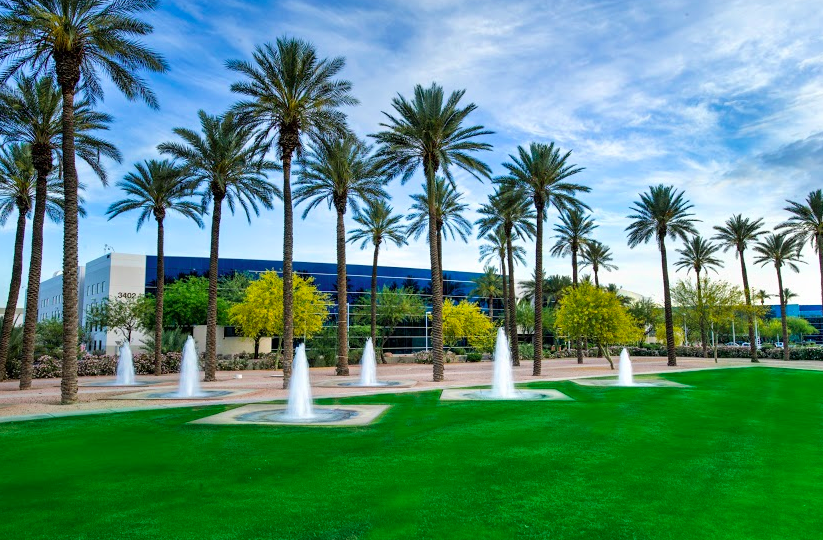 Best Catering: Corner Bakery Cafe
Corner Bakery Cafe is a neighborhood restaurant offering healthy, fresh and delicious food choices and catering for any occasion. What began as a small neighborhood bakery in Downtown Chicago, creating artisan breads and freshly baked sweets, has grown to a fast-casual restaurant with catering with locations across the country, including five in Arizona. cornerbakerycafe.com.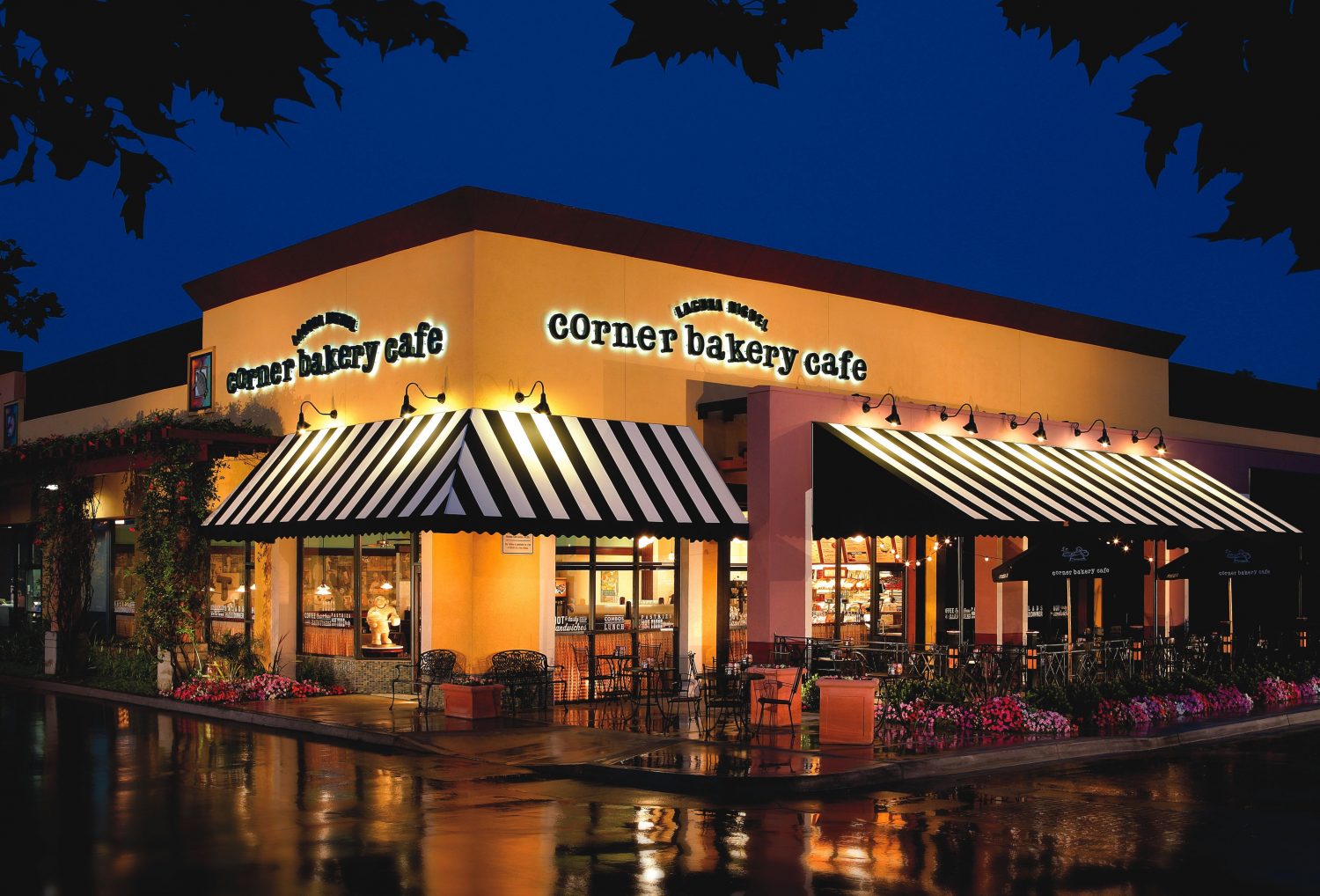 Best Tattoo Artist: Jason Anthony, Golden Rule Tattoo
Jason Anthony tries not to pigeonhole himself by sticking to a particular style. His colorful creations range from the realistic to the fantastical, always with an eye on pleasing customers with his artistry. As the owner of Golden Rule Tattoo, he knows that clients leave his shop forever changed, and he takes care that they will be completely satisfied with the transformation. goldenruletattoo.com. Also a 2015 Winner!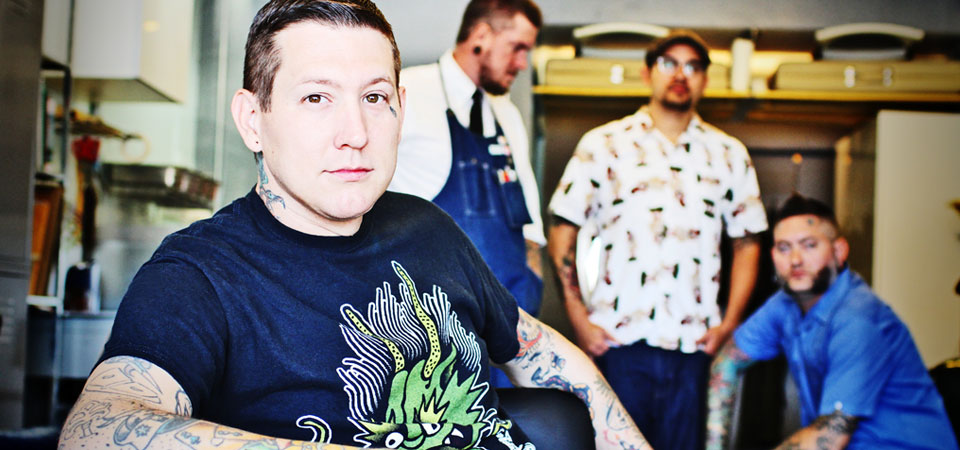 Best Record Store: Zia
Since 1980, Zia Record Exchange has been the place in the Valley for music, movies, books and apparel. Zia has even ventured into the video game business, where you can get the latest or classic video games and accessories. In addition, you can buy, sell, and trade, meet your favorite local musicians at signings and events, and follow the latest news on their Zia Blog. Exclusive vinyl releases are available on Vinyl Tuesdays, alongside weekly specials and new releases. They'll even help you find those hard-to- find albums. There are four locations in the Phoenix metro area. ziarecords.com.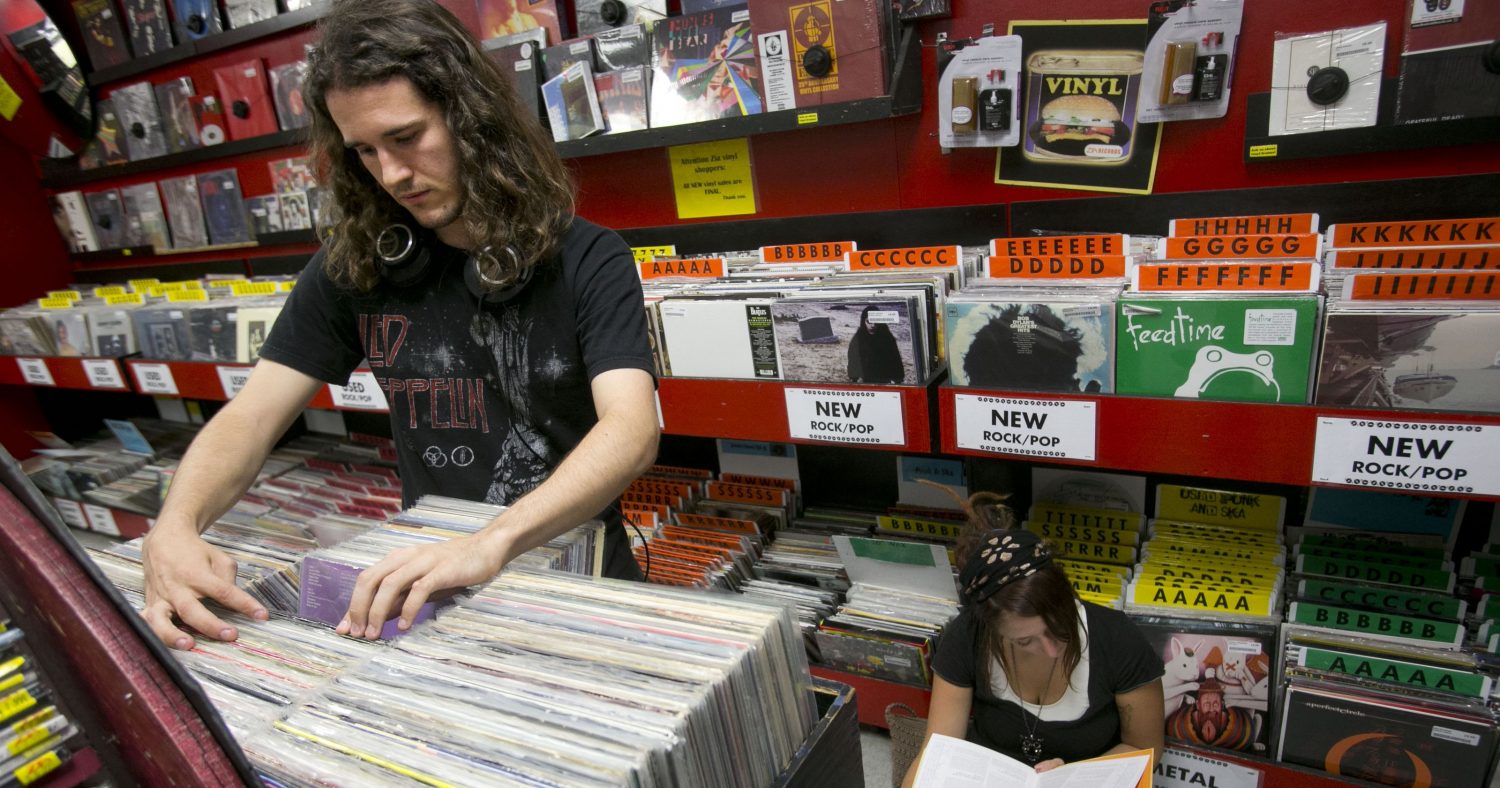 AFM FAVE: Best Alterations/Dry Cleaning/Laundry – Fifth Avenue Alterations 
Fifth Avenue Alterations is an award-winning tailoring and alterations service in the heart of Scottsdale's fashion district. For more than 20 years, they have been catering to discerning clients in the heart of Scottsdale. A family-owned business, they do alterations of all types with premium craftsmanship and professional finish. fifthavenuealterations.com.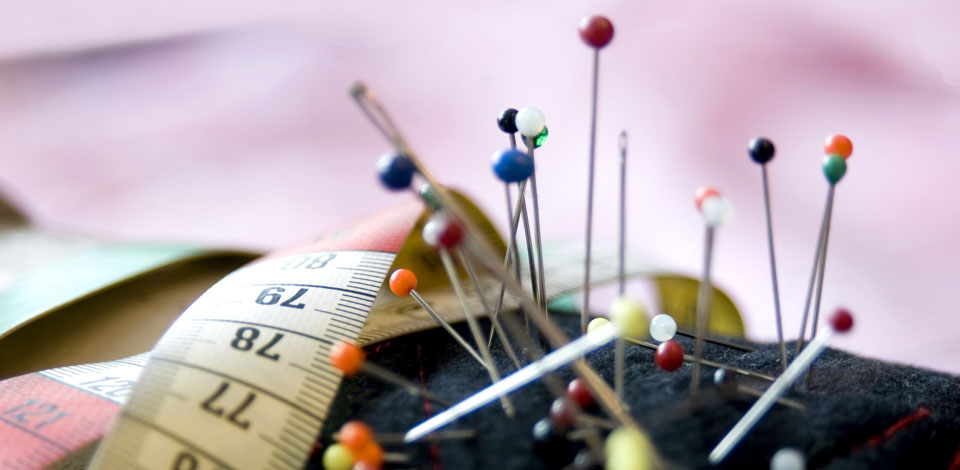 AFM FAVE: Best Catering: M Catering by Michael's
M Catering by Michael's offers the award-winning, Italian-influenced contemporary American cuisine of Chef Michael DeMaria. Intimate gatherings to large corporate events, M Catering by Michael's has the flexibility to fit any occasion. Clients include Thunderbirds and the Waste Management Phoenix Open, United Auto Group, Honeywell, Mayo Clinic and Morgan Stanley. Chef DeMaria trained and worked at some of the finest resorts, and is a member of the Arizona Culinary Hall of Fame. mculinary.com.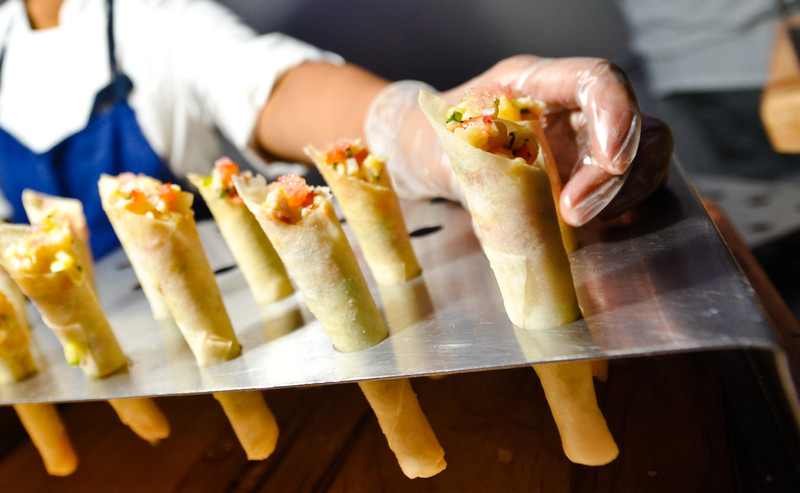 AFM FAVE: Best Trial Lawyer: Dennis Wilenchik, Wilenchik & Bartness
Dennis Wilenchik formed Phoenix-based Wilenchik & Bartness in 1991 and boasts more than 38 years' experience in criminal and commercial litigation. Wilenchik has been chairman of the State Bar Trial Practice Section and a nationally certified civil trial advocate for more than 25 years with the National Board of Trial Advocacy, and is a fellow of the American Bar Foundation. wb-law.com.
AFM Fave: Best Event Design & Decorations: kool.
From specialty flooring to glow bars, kool. can outfit any event space for any party theme (there are more than 200 products to choose from, in fact). They work with clients to make their events "kool.er," and their team of dedicated professionals takes pride in working diligently with clients to make every event a highly personalized, successful experience. koolpartyrentals.com.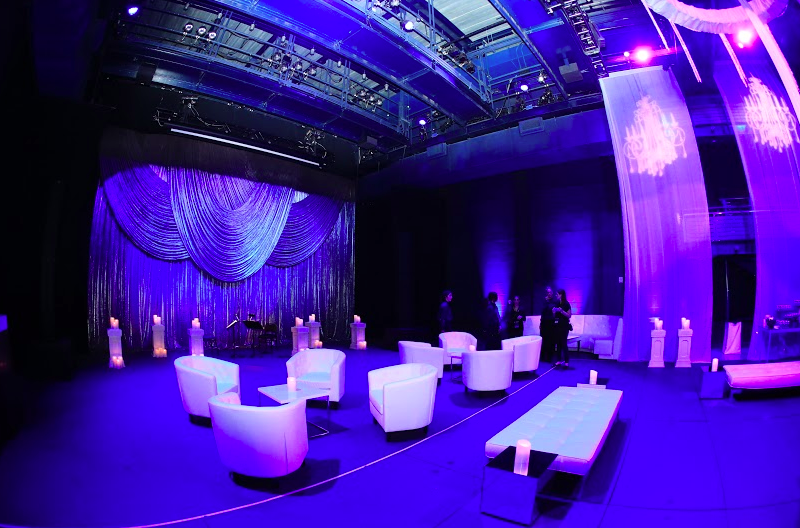 AFM FAVE: Best Advertising Agency: Large J Group Media
J Group Media built a reputation of creativity, dedication and professionalism. They fill a void in traditional advertising, branding and public relations by guaranteeing unmarked customer service and dedication to our clients with services like brand development, graphic design, web programming and video development. Clients include Isaac Jewelers, #LoveUp, Hot Air Expeditions, Natural Restoration Centers of America and Breakfast Kitchen Bar. jgroupmedia.com.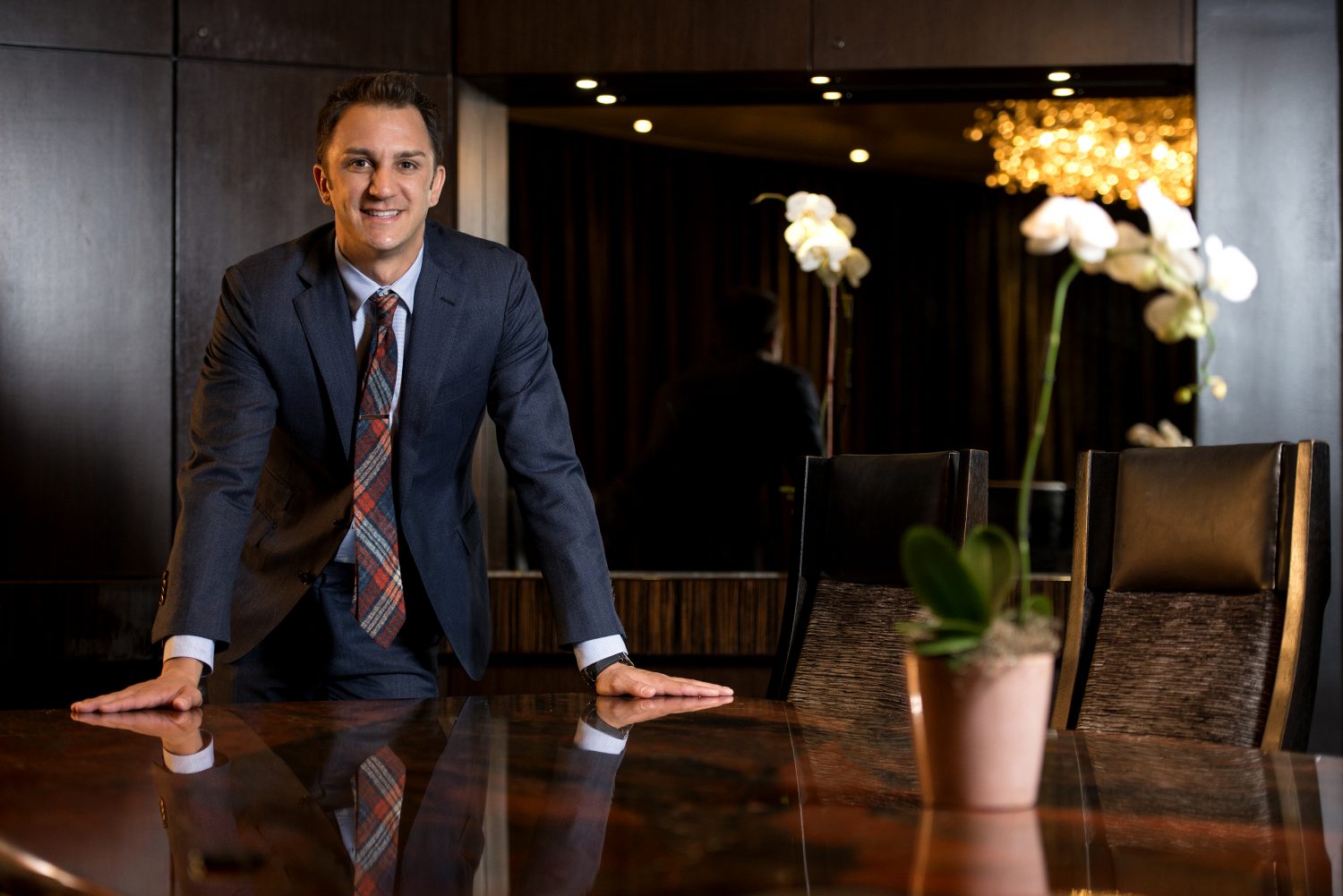 Buy your copy of Arizona Foothills Magazine Best of Our Valley 2016 Collectors Edition issue here or get the digital version here. Winners will also be able to get copies at the Best of Our Valley Bash on May 6!