By Becky Antioco
Hit the road, Jack—whether you're in your new or pre-owned luxury vehicle, a sweet new bike or hitting up a driver service for a special occasion.
Best Alternative Personal Driver Service: Uber
You know that a company has become ubiquitous when its very name becomes a verb. How do you get somewhere in an unfamiliar city when you don't have a vehicle? Uber it. Need a ride for a night out? Uber it. Cashless and convenient, Uber uses your phone's GPS to detect your location and connect you with the nearest driver. Now in nearly 400 cities nationwide, Uber has revolutionized public transportation, becoming the go-to app to get where you need to go. Also a 2015 Winner! uber.com.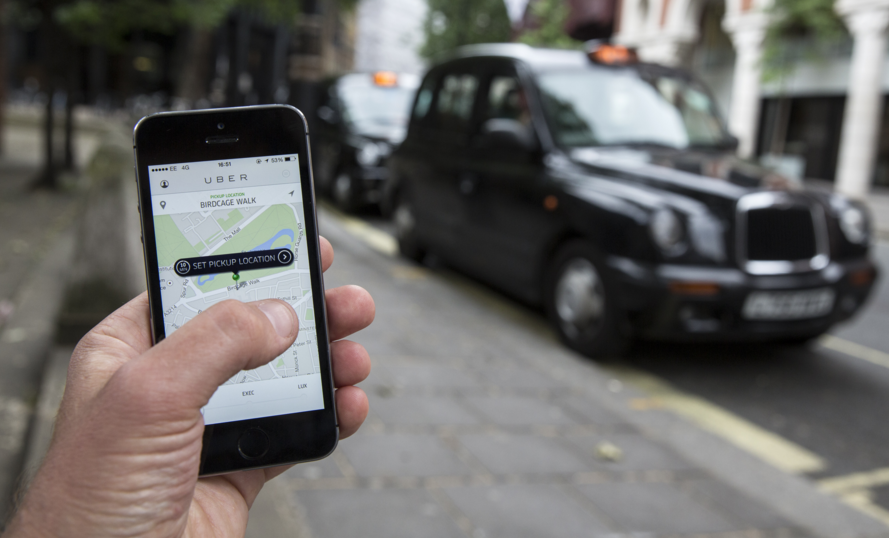 Best Dealer Service: Audi North Scottsdale
Repair or retail, Audi North Scottsdale can handle both with aplomb. Visit the dealership in person to browse all of the latest new and used models, or search their inventory online. By maintaining the highest operating standards, raking in high customer satisfaction scores and excelling in overall business performance, Audi North Scottsdale is a member of the prestigious Magna Society Elite, which recognizes top-ranking Audi dealerships across the country. Also a 2015 Winner! audinorthscottsdale.com.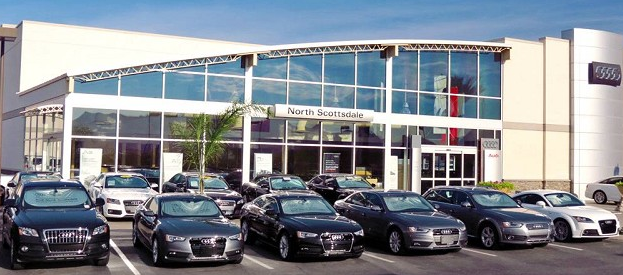 Best Dealer Service: BMW North Scottsdale
BMW North Scottsdale is Arizona's Premier BMW dealership for new and certified pre-owned vehicles. As a Penske dealership, BMW North Scottsdale prides itself on not only earning your business for your current luxury vehicle but for all of your future driving needs. Also a 2015 Winner! bmwnorthscottsdale.com.
Best Dealer Service: Bell Lexus North Scottsdale
Bell Lexus North Scottsdale is the original Arizona Lexus dealer, family-owned and operated since 1989. They are a 20-time winner of the prestigious Elite of Lexus Award, No. 1 in Lexus sales in Arizona, and No. 1 in service customer satisfaction in the United States. belllexusnorthscottsdale.com.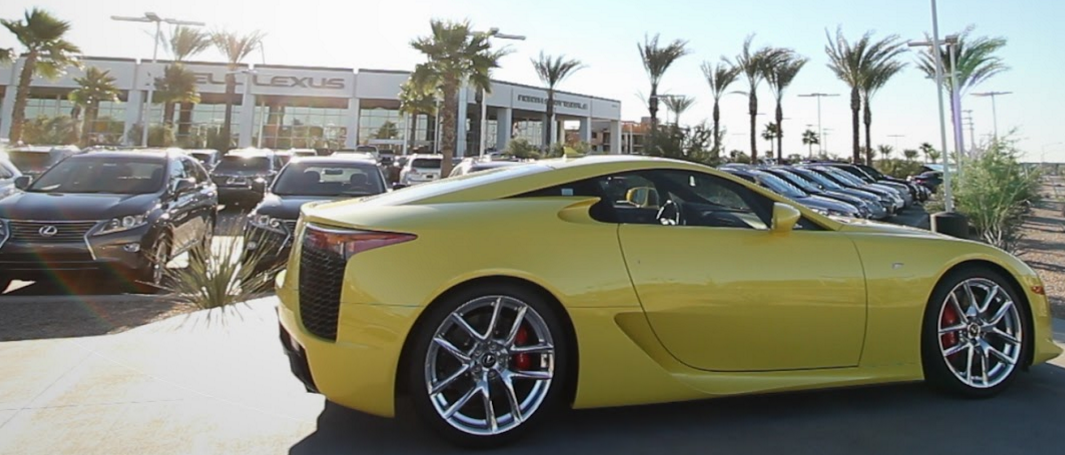 Best Dealer Service: Mercedes-Benz of Chandler
During your visit to Mercedes-Benz of Chandler, you can relax in the comfortable Wi-Fi lounge and preview a display of 30 vehicles in their showroom. A Penske Automotive company, the dealership offers the complete line of the latest vehicles, and their experienced technicians are practiced in all aspects of maintenance and repair. mercedesbenzofchandler.com.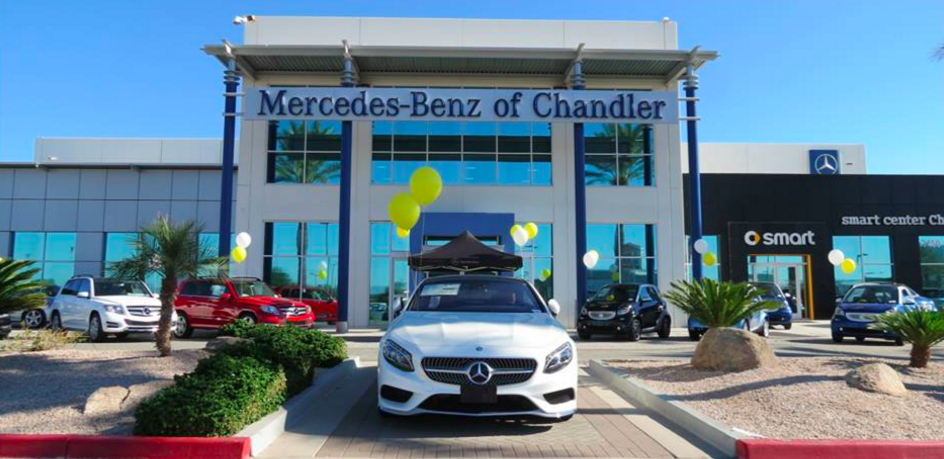 AFM FAVE: Best Dealer Service: Sanderson Lincoln on Bell Road
In March 1995, the Sanderson Lincoln franchise was opened on Bell Road. Excellent service is the foundation of the dealership's reputation, which has kept Sanderson Lincoln in business for decades, and proves to be the place to turn if you plan to purchase, finance or service a Lincoln. Thinking about purchasing a new or pre-owned Lincoln soon? Check out the current online specials and promotions as they are ever-changing. sandersonlincoln.net.
Best Limo & Sweet Rides: Scottsdale Car Service
Need a ride to the airport? Going out for a night on the town? Scottsdale Car Service has you covered for those and any other occasions when you need more than just an ordinary ride. They provide safe, reliable transportation for business and leisure needs, taking a concierge approach to delivering full-service chauffeured transportation solutions. With a pristine fleet that can transport one or 56 (depending on the vehicle), Scottsdale Car Service gets you where you're going reliably and in style. Also a 2015 Winner! scottsdalecarservice.com
Best Motorcycle Dealer: GO AZ Motorcycles
GO AZ Motorcycles in Scottsdale is no stranger to accolades, having been named the No. 1 dealership in North America for 2013 and 2014. Founded in 2008 by local philanthropist and entrepreneur Bob Parsons, the multi-line dealership prides itself on building long-term relationships with its customers, actively engaging with the thriving motorcycling community, and giving generously to local charities and organizations. Look for GO AZ Motorcycles' new Peoria dealership in September. Also a 2015 Winner! goaz.com.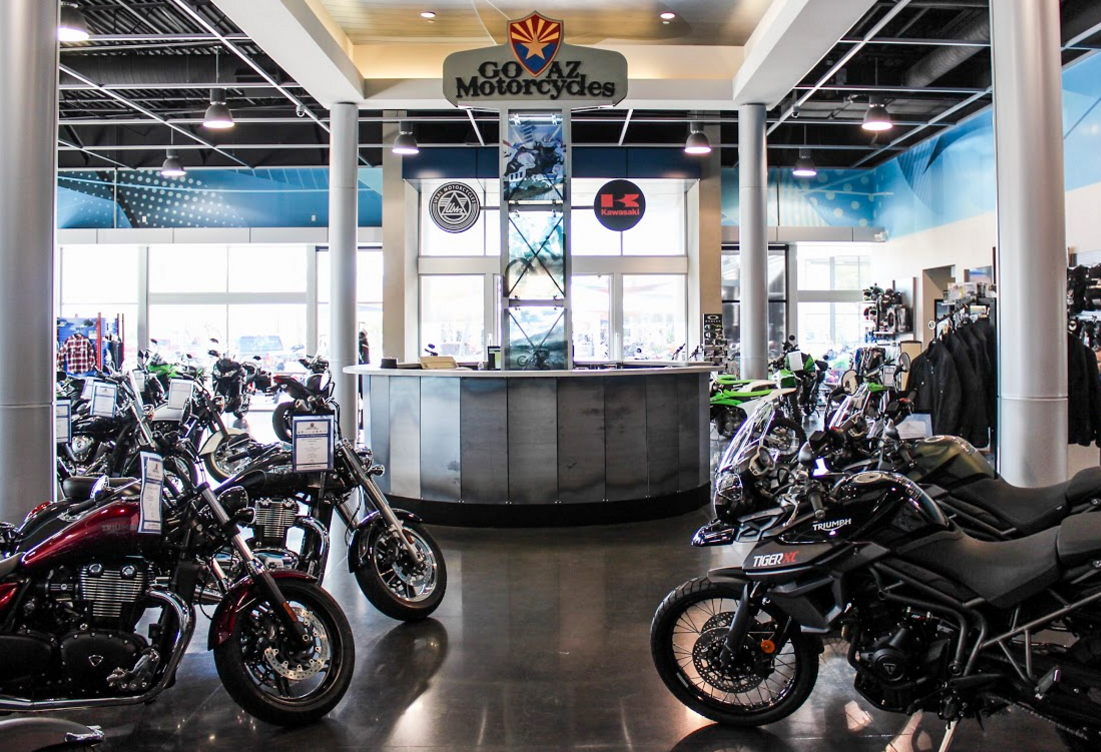 Best Private Jet Company: Sawyer Aviation
Darrell Sawyer founded Sawyer School of Aviation in 1961 primarily as a flight school, which grew over the years. Today, Sawyer Aviation offers aircraft charter, sales, aircraft-acquisition consulting, flight training, aircraft rental and aircraft management. Their team of professionals works to ensure that Sawyer offers the best charter, aircraft management and sales/acquisition consulting services to suit its clients' specific needs. Sawyer Aviation is headquartered at the Scottsdale Airport (KSDL). sawyeraviation.com.

AFM Fave: Best Private Jet Company: Jet Linx
Jet Linx has been operating out of Scottsdale since 2012, but has locations across the country. In each city they fly out of, the company has a local operations base to manage every aspect of the experience, from scheduling a flight to flying on local planes with familiar pilots. Their Jet Card program offers two options: With Longitude, you get pay-by-the-hour, unlimited charter flight hours, with no upfront deposit, on any size private jet. The Latitude card guarantees access to a private jet in 25-hour increments with a pre-paid deposit, with options for jets of different sizes. jetlinxscottsdale.com.
Best Valet: American Valet
Over the years, the family operation of American Valet has grown to more than 600 employees and 80-plus locations. Although times have changed since it was founded in 1980, the mission remains the same: to provide the highest quality of courteous, professional parking and transportation services to businesses and patrons nationwide. Their high level of service and success comes from employees who are professional, dedicated and friendly. Also a 2015 Winner! americanvalet.com
Best Car Wash: Tom's Thumb Fresh Market
Once you've been to Tom's Thumb Fresh Market, you may find yourself looking for an excuse to get your car washed. Your car isn't the only thing that will be pampered when it comes in for detailing; Tom's Thumb is an artisan market, wine tastings, barbecue café, gift shop and service station all in one. While your vehicle is making its way through the car wash, grab a cup of coffee from an expert barista, select some cheese and a bottle of wine or craft beer, or enjoy some barbecue so good that it was featured on The Food Network's "Diners, Drive-ins and Dives." Also a 2015 Winner! thethumb.com.
Best Dealer Service: Coulter Cadillac
As the premier Phoenix Cadillac dealer, Coulter Cadillac Phoenix, founded in 1923, provides the best selection of new and used vehicles and a service department that will keep your Cadillac running like new. coultercadillacphoenix.com.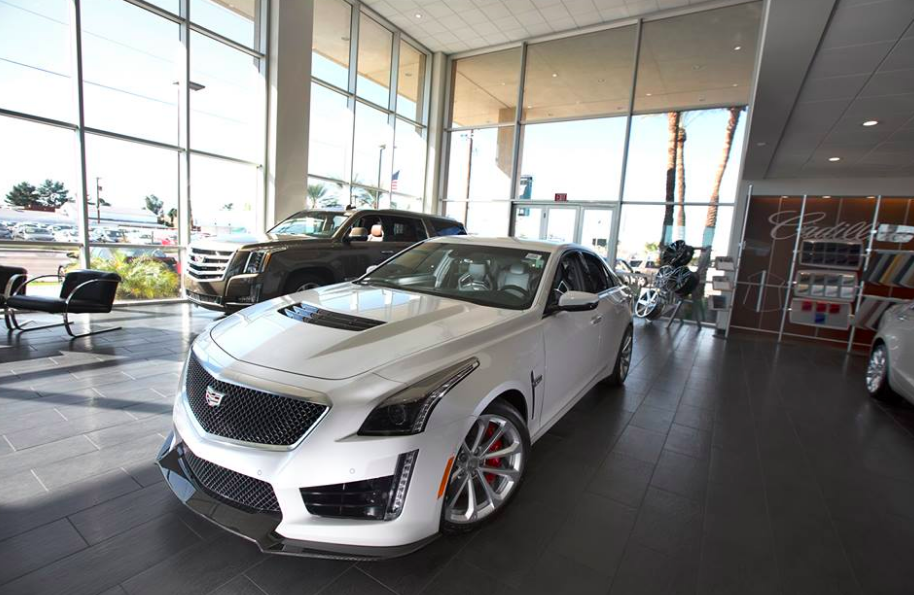 Best Dealer Service: Coulter Infiniti
At Coulter Infiniti dealer, formerly Infiniti of Superstition Springs, the staff is committed to its customers and its extensive inventory. Looking for a new G37, M37, Q50, QX60, or QX80? The hunt for the perfect car ends at Coulter. Coulter has a hardworking finance team, a state-of- the-art service center in Mesa and the necessary parts to improve all vehicles. coulterinfiniti.com.
Best Place to Purchase a Bike: Rage Cycles
For 25 years, Rage Cycles has been nationally recognized for both its customer service and its diverse and eclectic selection of bikes and accessories. Mountain bikes were the shop's original focus, but today they also offer the widest range of urban bikes, cruisers and BMX cycles as well. And when your beloved bike breaks down, they have the parts to get you back on the road or trail, and ones that withstand the rigors of Arizona riding. With close to 90 years of combined service experience, Rage Cycles will repair your bike for you, or just give it a tune up, at a fair price. They moved from their original Tempe location in 2001, and now the shop a brand-new home on 64th Street and Thomas in Scottsdale. Also a 2015 Winner! ragecycles.com.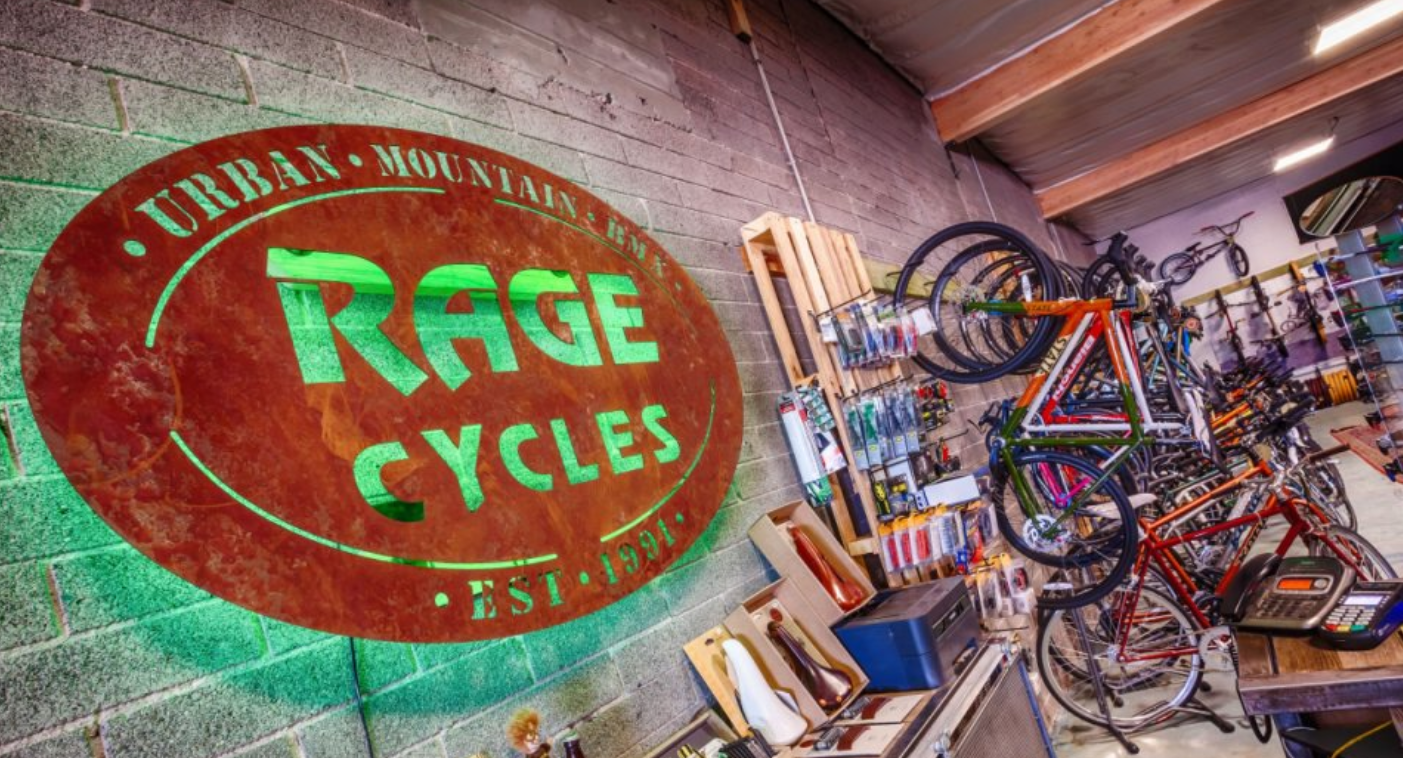 Buy your copy of Arizona Foothills Magazine Best of Our Valley 2016 Collectors Edition issue here or get the digital version here.