By Becky Antioco
Best Antique, Vintage or Secondhand Store: Everything Goes
Everything Goes is like a new store every day, priding itself on offering one-of- a-kinds and hard-to-finds. They offer repurposed items, antiques and unique items in a fun atmosphere. You'll often find them at local events like the Thieves Market and holiday events in their hometown of Cave Creek. everythinggoesaz.com.
Best Athletic Gear: Sport Chalet
Founder Norbert Olberz bought a ski shop in 1959, transforming it into Sport Chalet. Sport Chalet was among the first sporting goods retailers to offer a wide array of equipment for the then-obscure sports of rock climbing and backpacking, which at the time was only available in catalogues. Today, the typical Sport Chalet (there are now more than 50 stores) boasts 45,000 square feet of premium sporting goods equipment, apparel and footwear. sportchalet.com
Best Boutique: Alixandra Collections
Alixandra Collections is primarily a women's accessory store, but also features women's clothing, apothecary and jewelry. The company has been successful because it offers shoppers a variety of price points, all of which offer strong values to the shopper. The stores feature both top designer name brands as well as local, up-and- coming designers. Moms and daughters often shop together, highlighting the wide appeal of the inventory. Some of their favorite brands include Hammitt, Sam Edelman, Bailey 44, Amanda Uprichard, Beyond Yoga, Virgin Saints &Angles, B. Alli, Julie Vos, French Kande, Michael Stars, Splendid and Majestic. They have two locations, as well as a sister shop, Alixandra Blue. shopalix.com.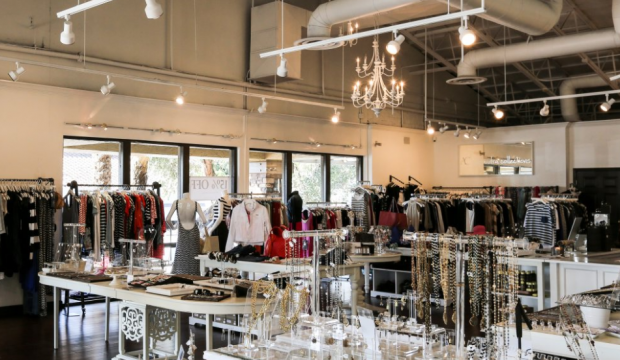 Best Cosmetics and Skin Care: Sephora
Sephora is a beauty-retail concept founded in France by Dominique Mandonnaud in 1970. To build the most knowledgeable and professional team of product consultants in the beauty industry, Sephora developed "Science of Sephora" to ensure that their team is skilled to identify skin types, have knowledge of skin physiology, the history of makeup, application techniques, the science of creating fragrances, and most importantly, how to interact with Sephora's clientele. There are 16 locations in Arizona. sephora.com.
Best Denim, Best Department Store and Best Shoe Shopping: Nordstrom (tie with Saks Fifth Avenue)
Since 1901, Nordstrom has been committed to providing customers with the best possible service and a broad selection of compelling clothing, shoes, and accessories for men, women and children. Their goal is to deliver the best possible shopping experience, helping customers to possess style, not just buy clothes. They started as a small shoe shop in Seattle, and now offer the best selection of shoes in the Valley and beyond. With two Arizona locations, Nordstrom offers the best in service and selection. nordstrom.com.
Best Discount Store : Nordstrom Rack
Nordstrom Rack offers the same quality brands and selection of Nordstrom, discounted 30 to 70 percent off of the original prices. You can shop in store or online, or at flash sales via their mobile app powered by HauteLook. Shopping at the Rack is like going on a treasure hunt, looking for designer finds at affordable prices. nordstromrack.com.
Best Emerging Fashion Designer: State Forty Eight
State Forty Eight is a Valley-based clothing company providing locals and Arizona fans a stylish way to show their pride. The company was founded on one simple concept: clothing for all, inspired by Arizona. From adults to children and even the family pet, they have something for everyone. They started with one design in 2013, and have since launched more than 10 others. In the past few years, the company has expanded into a variety of sectors, including local charity and business partnerships, as well as licensed sports apparel. Their collaboration with the Arians Family Foundation and their new Chandler headquarters have been the high points of the past year. statefortyeight.com.
Best Eyewear: Paris Optique
Family-owned and -operated since 1986, Paris Optique's intent remains the same as the day they opened: to provide Arizona's consumers with the most fashion-forward, and luxurious eyewear on the market. Paris Optique, at its two Scottsdale locations, offers brands like David Yurman, Judith Leiber, Cartier, Black Flys, Dita and more at three Arizona locations. They have an on-site lab and skilled opticians on site, as well. parisoptique.com.
Best Fragrance Selection: Ulta and Neiman Marcus (tie)
Ulta is the ultimate in beauty brands. Its fragrance selection is top-notch, whether you're looking for men's or women's, candles, lotions, mists or fragrance sets. Always featuring classic favorites or the latest scents, Ulta provides inspiration for your fragrance journey. For the ultimate in luxury fragrance, go to Neiman Marcus for the latest scents from Prada, Tom Ford, Jo Malone and more, including some exclusive scents. ulta.com; neimanmarcus.com.
Best Gift Shop: Do Me a Favor
Do Me a Favor brings style to your home, office or any gifting occasion. Their products are hand-selected for fine workmanship and modern convenience of everyday living. Featuring European furnishings, bath linens, home accessories and eco-friendly household products, Do Me a Favor offers unique gifts for any occasion. For that personal touch, Do Me a Favor offers gift wrapping classes. Also a 2015 Winner! shopdomeafavor.com.
Best Handbags and Accessories: Louis Vuitton
Located at Scottsdale Fashion Square, Louis Vuitton offers its iconic handbags, shoes, leather goods and accessories in a luxurious, shopping environment, where sales associates can match you with the perfect bag. Along with its classic monogram collection, including the iconic Speedy, Alma and Neverfull styles, you'll find new offerings in the season's classic colors and styles, as well as exceptional and rare items in python, crocodile and other exotic materials and patterns. us.louisvuitton.com
Best Local Fashion Designer: Angela Johnson
Angela Johnson is an award-winning, eco-friendly clothing designer with 20 years of experience in the fashion industry as a designer, production manager, instructor, consultant and industry insider. She is best known for creating tailored ball gowns and other keepsake garments from thrifted and recycled T-shirts, and for launching Arizona's fashion industry headquarters at labelhorde.com. The "T-shirt Ballgown" was an evolution of a lesson she taught on repurposing and recycling objects into garments. When she found that she had created something that was eco-friendly, unique, comfortable, washable, versatile and fun, the business of "upcycling" T-shirts into new garments was born. Also a 2015 Winner! angelajohnsondesigns.com.
Photo credit: Michael Woodall
Best Local Jewelry Designer: Female: Lisa Garber, Galicia Jewelers
Born and raised in New York, Lisa Garber designs jewelry that embodies confidence and style. Her designs evoke feminine beauty and strength and are created to empower the women who wear it, allowing themselves to express their unique tastes and personalities. Garber takes pride in her impeccable attention to detail, using the finest materials and latest expert techniques, creating iconic collections of chic statement pieces designed for today's most stylish and sophisticated women.  Lisa will also use her client's very own pieces to create a new and refreshing look that her client can enjoy for years to come. galiciajewelers.com.
Best Local Jewelry Designer: Male: Randy Coffin, Coffin &Trout Fine Jewellers
Making unique, beautiful and functional jewelry while offering unbeatable customer service has been Coffin &Trout Fine Jewellers since the two founders met in 1979. Randy Coffin is always researching new technologies to stay on the cutting edge of production and design. He takes the responsibility of designing jewelry for the significant moments of his clients' lives very seriously. His designs are fresh and timeless, and at the same time, modern and contemporary. Also a 2015 Winner! coffinandtrout.com.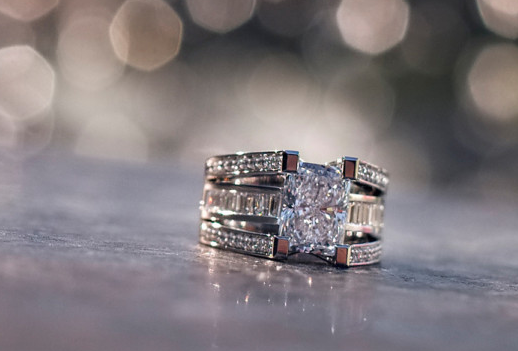 Best Local Watch Selection: Hamra Jewelers
Savvy timepiece aficionados seek Hamra Jewelers' extensive collections of Rolex, Patek Philippe, Breitling and TUDOR watches.  Designers including Charles Krypell, Jack Kelege, Tacori, Mikimoto, Phillips House and David Yurman are highlighted in their showcases, and they accept timepieces and jewelry for trade in, evaluating and purchasing pre-owned items. Their on-site authorized Rolex watchmaker specializes in timepiece services at impeccable Rolex standards. The staff's extensive international training and expertise is reflected in their collection of fine Swiss timepieces and their excellent relationships with the global watch community. Also a 2015 Winner! hamra.com.
Best Local Jewelry Store: London Gold
London Gold has been in the Valley for more than 30 years, offering exceptional service and an exquisite selection of loose diamonds, engagement rings, fashion-forward jewelry from top designers and more. They are home to Arizona's largest collection of diamond engagement rings, certified GIA diamonds, gemstones and other fine jewelry. From custom designs to jewelry repair, London Gold offers a full range of services and an unmatched selection of jewelry for every occasion. Also a 2015 Winner! londongold.com.
Best National Jeweler: Tiffany & Co.
That iconic blue box has delighted scores of women who have untied the white ribbon to find exquisite engagement rings, fine jewelry or sterling silver delights. Charles Lewis Tiffany opened his first jewelry store in 1837 in New York City, with a vision that would redefine glamour and style. Tiffany designs have graced the Congressional Medal of Honor and the dollar while presidents have turned to Tiffany for the White House china, gifts for dignitaries and jewelry for First Ladies. tiffany.com.
Best Outlets or Discount Shopping Center: The Outlets at Anthem
Outlets at Anthem offers pedestrian- and pet-friendly open-air shopping. With more than 60 designer brand shops, an air-conditioned food pavilion featuring free WiFi, it's the perfect place to stroll and shop. When the weather is warm, families can take advantage of the outdoor shaded play area and splash pad, and during the holidays, the Outlets at Anthem hosts the tallest Christmas tree in the state. Factory stores and outlets include Michael Kors, Coach, Ann Taylor, Gap, Nike, BCBGMAXAZRIA, Gymboree, Under Armour, and many more. outletsanthem.com.
Best Pet Shop: Petique
Arizona Humane Society is the first Phoenix-area shelter to partner with a retail developer to increase exposure and awareness about pet overpopulation in the community. The result of that effort is Petique at Biltmore Fashion Park and at The Shops at Norterra in North Phoenix. In addition to a signature T-shirt line, the store features boutique pet supplies, one-of- a-kind gifts and adoptable pets. The success of this store is proven with its more than 7,000 successful adoptions. All purchases are tax-free and go back to helping care for the animals in the Humane Society's care. azhumane.org.
Best Shoe Shopping: Saks Fifth Avenue (tied with Nordstrom)
Saks Fifth Avenue was founded by Horace Saks and Bernard Gimbel in 1924 in New York City. Their goal was to create a unique specialty store that would become synonymous with fashionable, gracious living. The Phoenix location opened in 1994, and is one of the Valley's premier department stores for high fashion. With brands like Dolce & Gabbana, Christian Louboutin, Jimmy Choo, Manolo Blahnik, Marc Jacobs and more, Saks is the place where shoe-loving fashionistas can get their fix, no matter the season or the style. saksfifthavenue.com.
Best Shopping Center: Indoors: Scottsdale Fashion Square
Scottsdale Fashion Square is the Southwest's distinctive address for premier shopping, dining and entertainment. Their collection of more than 240 retailers includes Dillard's, Macy's, Neiman Marcus, Nordstrom and Dick's Sporting Goods as well as prestigious stores not found anywhere else in Arizona. In addition, they offer a variety of unparalleled guest amenities to enhance shoppers' experience. Also a 2015 Winner! fashionsquare.com.
Best Shopping Center: Outdoors: Desert Ridge Marketplace
CLOSE CALL: Scottsdale Quarter was behind Desert Ridge Marketplace by only 12 votes.
As Arizona's premier shopping, dining and entertainment destination, Desert Ridge Marketplace delivers the ultimate shopping experience in a distinctive outdoor setting. The center's 1.2 million square feet of retail space—home to more than 100 retailers and restaurants—immerses your shopping senses with a unique blend of specialty retailers, restaurants and entertainment venues. The District at Desert Ridge Marketplace is the place to chat and chill around an outdoor fireplace, play in the splash pad, catch up on some work with our free WiFi, or let the kids be kids at the children's play area. It's also the place to go for live music from 7 to 9 p.m. every Friday and Saturday night. Also a 2015 Winner! shopdesertridge.com.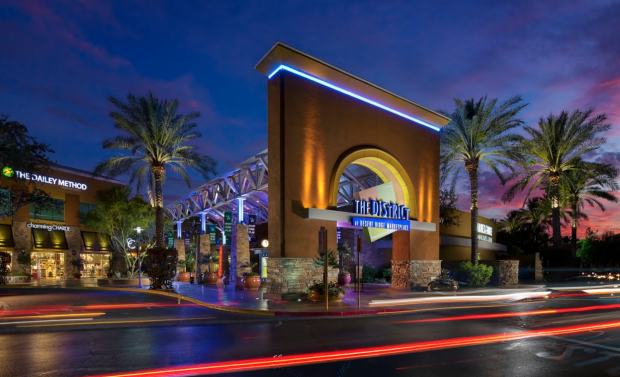 Best Swimwear Shopping: Beach Bunny Swimwear
2015 Winner
A former swimsuit model, Angela Chittenden, is the founder and designer of Beach Bunny Swimwear. Throughout her career, she had the chance to wear hundreds of different swimsuits, but none ever felt right to her; they were either too conservative or too crass. In designing her line of swimwear, Chittenden wanted to create something sexy and elegant that would make women feel confident and glamorous. She experimented with fabrics, cuts and embellishments, finding inspiration in upscale lingerie to make the suits flirty and fun. Rather than following the trends, Beach Bunny sets them, drawing the attention of celebrities, and the fashion world. Also a 2015 Winner! beachbunnyswimwear.com.
Best Technology & Gadgets: Best Buy
While other big box electronics retailers have come and gone, Best Buy has survived as the place to go for computers, cameras, televisions, gaming systems and other gadgets. It's a one-stop shop for all of your technology needs, where you can try before you buy, compare and contrast, and get a hands-on buying experience. They'll even take your old technology and recycle it; through this program, they have collected and responsibly disposed of one billion pounds of electronics and appliances. bestbuy.com.
Best Year-Round Resortwear: Pink Saguaro, Arizona Biltmore, A Waldorf Astoria Resort
Pink Saguaro is one of seven designer boutiques at Arizona Biltmore, A Waldorf Astoria Resort. It is the first Lilly Pulitzer signature store in Arizona, carrying the collection for women and girls. Like all of the Lilly stores, Pink Saguaro is full of personal touches designed to make you feel the sun on your shoulders. Bright colors, prints and Florida-inspired designs transport you to Palm Beach, where it all started. arizonabiltmore.com/shopping.
AFM Fave: Best Boutique: Crush
Crush is about combining edgy and modern classic silhouettes and the free-spirited individual. This is where you will find the best of what currently has our attention. Captivating prints with a key emphasis on detail and texture create collections that fuse bohemian nostalgia with modern urbanity. Featured designers include Blue Life, Flynn Skye, Bec & Bridge, Asilio and dozens more. Crush also has candles, hats and accessories that complement your look, and unique pieces that you won't find just anywhere, at a variety of price points. shopcrushaz.com.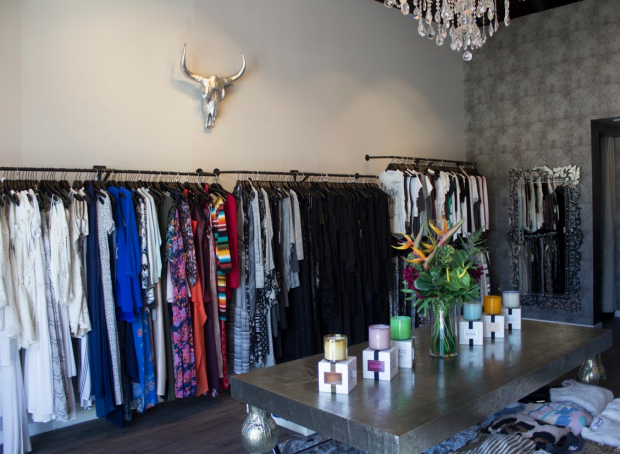 AFM FAVE: Best Personal Shopper: Risa Kostis, RISTYLE Consulting
Risa Kostis is the founder/owner of RISTYLE Consulting, a full-scale styling company that offers personal shopping, wardrobe styling, closet assessments, editorial and occasion styling, and much more. Kostis has lived in San Francisco, New York, and Florence, Italy, and brings to the Valley a worldly and unique styling experience that truly caters to her clients specific needs. She is inspired by people and places, and makes sure to engage with her clients on a level that allows her to understand where lifestyle meets fashion. Kostis works with local boutiques as well as brands and designers nationwide, and was chosen as one of Phoenix Fashion Week's six top stylists in the Valley. She recently opened a styling studio in Arcadia where she sees clients by appointment. ristyleconsulting.com.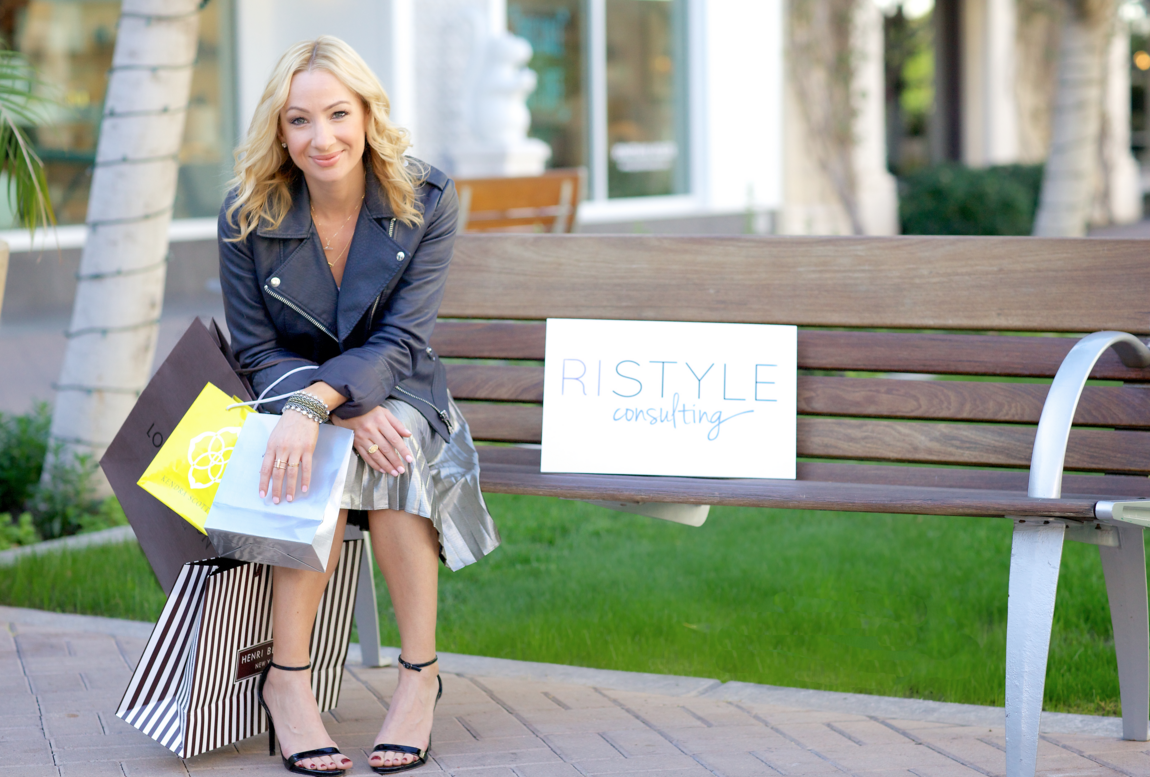 Photo credit: Marisa Belle Photography
AFM FAVE: Best Pet Shop: Oh My Dog! Boutique
Owner Jackie Griffin has a passion for dogs and wanted to create a boutique and grooming center with a spa like environment for pets. Oh My Dog! features a state-of- the-art grooming facility and specialty store—all under one roof. It specializes in top-quality goods, including organic treats and chews, dog cookies from local bakeries, and the latest accessories and clothing, including Ruff Wear, Susan Lanci Designs, Stella and Chewys, Hugglehounds and more. Griffin has also created events like DOGA (Yoga for Dogs, held at W Scottsdale) and Ruffs to Riches dog adoption. Stop by her boutique in Old Town Scottsdale for the latest in dog (and dog lover) fashion and accessories. Pups always welcome. ohmydogboutique.com.
AFM FAVE: Best Cosmetics and Skincare: Citrine Natural Beauty Bar
Citrine Natural Beauty Bar opened its flagship store at Biltmore Fashion Park in November 2012. Founder Melissa Lenberg started working in the cosmetics industry at the age of 15. She turned to using all-natural products due to her personal health struggles and wanted to share her experience with others. Quickly becoming the "it" place to go to get all things naturally glamorous, Citrine strives to always carry the latest and best in all-natural and clean beauty products from the likes of Jane Iredale, Tata Harper, RMS Beauty, Kjaer Weis, May Lindstrom and many more. citrinenaturalskin.com.
Buy your copy of Arizona Foothills Magazine Best of Our Valley 2016 Collectors Edition issue here or get the digital version here.