By Melissa Larsen
When you have kiddos, there are important things to consider—schools, doctors. And then there are the fun aspects of parenting, like where to host Timmy's next birthday party. For all your needs as Mom and Dad, check out these Valley family favorites.
Best Academic Tutoring Service: Pimentel Academic Services
Pimentel Academic Services began in 2010 as a family-owned and -operated local small business that works to facilitate independent learning and give guidance to students as they navigate the academic world. The staff consists of 12 instructors who work with students from various schools from around the Valley. Classes for the 2016/2017 school year have just been announced including, several standardized test preparation classes. Also a 2015 Winner! pimentelacademicservices.com.
Best Birthday Party Spot and Best Day Summer Camp: Pinspiration
Pinspiration, located on High Street in Phoenix, is a studio that makes it easy for everyone to show off their artistic prowess. The venue includes a VIP party room, a crafting/project room, Arizona's only splatter room, inspired by Jackson Pollock, and though you might not need it for your kiddo's party, a full-service beer/wine bar. Pinspiration holds monthly workshops including canvas nights, calligraphy workshops, jewelry making and more. pinspirationaz.com.
Best Children's Hospital: Cardon Children's Medical Center
Cardon Children's Medical Center, established in 2009 in Mesa, provides comprehensive, family-centered medical care for children. The hospital campus is home to the largest emergency room in the state, and acute care specialties include cancer care, diabetes and endocrinology, digestive care, heart care, neonatal intensive care, neurosciences, orthopedics, surgery and more. The center introduced a KidZone for children ages 3 to 11 with animation and games to ease kids' minds and keep them busy during their visit. Also a 2015 Winner! bannerhealth.com.
Best Holiday Experience for Children: North Pole Experience
Based in Flagstaff, the North Pole Experience, home to Santa's workshop, has been creating magic for kids—and kids at heart—every holiday season since 2009. Christmastime in 2016 brings an upgraded toy-building experience, a new bakery experience and upgrades to Santa's Factory Room. Best of all, in addition to helping the elves build toys for other children, each tot will get to build and keep a special Santa's Workshop collectible toy to take home and cherish. northpoleexperience.com.
Best Kid-Friendly Hotel: The Wigwam
Though it is especially fun to visit The Wigwam during the holidays, thanks to an on-site ice-skating rink, breakfasts with Santa and other fun family activities, the Litchfield Park resort caters to kids all year. Bocce ball and pools, one with a 25-foot tower with two waterslides, are just a few of the family-friendly attractions. The resort recently introduced the Camp Wigwam to keep kids entertained, which kicks off May 31. Camp Wigwam activities include kickball, scavenger hunts, cooking classes, poolside movies and more. Also a 2015 Winner! wigwamarizona.com.
Best Kids' Clothing Store: Cheeky Chic Baby Boutique
A family business originally from Brooklyn, Cheeky Chic Baby Boutique was founded by Geri Damone, along with her daughter Chrissy Cunningham, when they were inspired to open a SoHo-style baby boutique in Scottsdale after the birth of Damone's grandson. At its two Valley outposts, Cheeky Chic carries the latest and trendiest designer clothing in the kids' fashion industry, from too-cute tunics to skinny jeans, as well as organic collection and labor gowns. cheekychicbb.com.
AFM FAVE: Best Kids' Clothing Store: Peek Kids
At its two Scottsdale locations, Peek Kids brings its customers everyday wear that is well constructed with high-quality fabrics—but not too precious. From cheeky graphic tees to beautiful dresses, kids and parents alike adore Peek's great designs and comfy construction. peekkids.com.
Best Kids' Entertainment: Indoors: Butterfly Wonderland
Home to 3,000 beautiful butterflies—which guests get to experience up close and personal via the indoor rainforest atrium—Butterfly Wonderland in Scottsdale recently introduced monthly Concerts in the Conservatory, Story Time for Tots and Tai Chi in the Rainforest. On April 9 and 10, stop by for Wildlife Appreciation Days during which guests can enjoy live demonstrations by the Liberty Wildlife Foundation. butterflywonderland.com.
Best Kids' Entertainment: Outdoors: McCormick-Stillman Railroad Park
Choo-choo enthusiasts chug-a- chug to Scottsdale's beloved McCormick-Stillman Railroad Park year-round to take a ride on the Paradise and Pacific Railroad and the antique carousel, visit the museum, and get rowdy at one of the popular birthday-party spot's playgrounds. And the fun doesn't stop once the sun goes down. Come winter, the railroad park hosts one of the Valley's most magical Christmas light displays. therailroadpark.com.
Best Kids' Restaurant: Pita Jungle
Forget chicken nuggets and French fries. At Pita Jungle, they believe eating healthy is best taught at an early age. Therefore, the popular restaurants' children's meals comprise high-quality proteins, fresh fruits and vegetables, healthy carbohydrates and grains that little ones will actually eat. Plus, kids love to be in charge of building their own meals as there are several foods in each category to choose from (for instance, chicken, turkey, hummus, lentils or tofu for a protein pick and, for veggies, cucumbers, broccoli, carrots or spinach). Also a 2015 Winner! pitajungle.com.
Best Master-Plan Community for Children in the Valley: Anthem
Plenty of gorgeous green space, A-ranked schools and a plethora of after-school and weekend activities. Anthem is the local pick for family-friendly living. An epicenter of outdoor fun, Anthem Community Park is home to a splash pad, four acres of catch-and- release fishing lakes, a hockey rink, a skate park and the Daisy Mountain Railroad. Anthem Community Center hosts sports and programs for the youth, a teen room with games, TV's and more, as well as an aquatics park. Anthem also boasts a low crime rate and annual special events (like Anthem Days and Autumnfest) that keep residents—especially those with children—happy, safe and contented. onlineatanthem.com.
Best Nanny Agency: The Nanny Joynt
With more than five years of experience, The Nanny Joynt has gained a reputation as a top agency for nanny placement. The Nanny Joynt team thoroughly examines resumes, personally interviews qualified caregivers and calls reference after reference to ensure the most qualified nannies are placed in your family. The Scottsdale-based company also specializes in the nationwide placement of live-in nannies, household managers, newborn-care specialists, housekeepers, tutors and pet sitters. nannyjoynt.com.
Best Overnight Summer Camp: YMCA Camp Sky-Y
For more than 75 years, YMCA Camp Sky-Y participants have made life-long memories in the mountains of Prescott. Campers as young as 7 years old get to participate in hiking and swimming, campfires and crafts. While at camp, the youngsters not only savor the great outdoors but learn valuable lessons about respect, team-building, responsibility and self-esteem. Also a 2015 Winner! azycamps.org/camp-sky- y.
Best Pediatric Dentist Office: Affiliated Pediatric Dentistry & Orthodontics (Dr. Julie Anfinson, Dr. Tim Wilson and Dr.Danielle Goldstein)
The staff at Scottsdale's Affiliated Pediatric Dentistry & Orthodontics believe that a healthy smile is important at all ages.  This is why they are proud to provide pediatric dental care to patients as young as one year old. APDO ensures that your child is comfortable and happy every time they enter the office. The highly skilled team of doctors treats each child with patience and compassion, carefully nurturing and calming even the most apprehensive children. By promoting healthy smiles and instilling the importance of oral hygiene, APDO hopes to create a pediatric dental environment that your kids will be begging to return to. smilesbyapdo.com.
Best Pediatrician: Dr. Arturo Gonzalez
Dr. Arturo Gonzalez of Scottsdale Children's Group has held several leadership roles at the American Academy of Pediatrics Arizona Chapter, including President of the Chapter, during the course of his career. The award-winning pediatrician is the current Chair of the National Nominating Committee for District VIII of the American Academy of Pediatrics. He has been in private practice for 23 years. scottsdalechildrensgroup.com.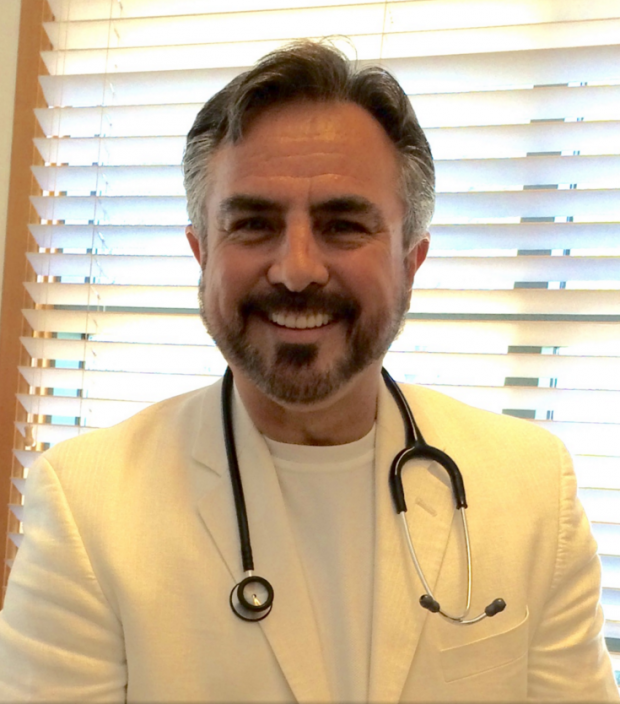 Best Place for Kids' Haircuts: V's Barbershop
At its 12 Arizona locations, V's Barbershop is a cut above the rest, offering an old-fashioned, affordable barbershop experience. After being unable to find a traditional barbershop to take his son to in the 90's, Jim Valenzuela, founder and CEO, who had fond memories of spending time with his dad at barbershops growing up, decided to open V's in 1999. Since then, V's has become a favorite haircut hot spot for many Valley families. vbarbershop.com.
Best Private High School: Xavier College Preparatory
Since it was founded in 1943, Xavier College Preparatory has created a tradition of excellence through its academic curriculum (there are 188 courses), community service, leadership development and extracurricular opportunities. Xavier has earned its bragging rights as 100 percent of Xavier's graduating class of 2015 enrolled at post-secondary institutions. Last March, Xavier became one of only two high schools in the nation to receive an "Innovations in Catholic Education" award for implementing programs to improve the teaching and learning of its students, faculty and staff. xcp.org.
AFM FAVE: Best Private High School: Notre Dame Preparatory
With a co-ed student body of 900, Notre Dame Preparatory, located in Scottsdale, offers a perfect balance between academics, arts, spiritual formation and athletics. Ninety eight percent of NPD graduates enroll in a four-year university while sports and arts also are of high importance at NPD, as there are outstanding dance, theater, choir, jazz band, orchestra and guitar orchestra programs and 19 different sports (in fact, 75 percent of students take part in sports). This fall marks the third consecutive year in which NDP's application pool exceeded the previous year's total. With more than 450 applications submitted, the NDP Class of 2020 was drawn from the most competitive admissions pool in the school's history. npdsaints.org.
Best Private or Charter School: Tesseract School
At Tesseract School in Paradise Valley, the educators stress their respect for the individual student, and his or her intellectual and emotional needs, as opposed to their ability to fill in bubbles on a standardized test. The development of individual talents, social responsibility, critical thinking and problem-solving skills are some of the school's foremost objectives in teaching future generations. tesseractschool.org.
Best Splash Pad: Scottsdale Quarter
Scottsdale Quarter isn't just a local favorite for shopping and dining; youngsters can also be found there during the summer splishing and splashing. Scottsdale Quarter's parklike public gathering space, The Quad, features the largest pop-jet fountain in the region. The area is lined with loungers for parents to take a load off while the littles get wet and wild. Also a 2015 Winner! scottsdalequarter.com.
Best Toy Store: Kidstop toys & books
From toys that entertain your kid's hobbies (like knitting or painting) and sporting goods and ride-on toys that promote heading outdoors to classics like board games and Legos, Kidstop toys & books makes it easy to find the best birthday present of the bunch. Located in Scottsdale, Kidstop's sister location, Babystop, meets all your newborn's needs. kidstoptoys.com.
Best Water Park: Arizona Grand Resort & Spa
The seven acres of aquatic action known as the Oasis Water Park at Arizona Grand Resort & Spa isn't just a local fave; it has even been featured on the Travel Channel as one of the nation's top 10 water parks. Water lovers of all ages are thrilled by the water park's eight-story slides, zero-entry wave pool, Zuni River, a splash pad and much more. Also a 2015 Winner! arizonagrandresort.com.

Most Entertaining Dinner Spot for Kids: Rustler's Rooste
Rustler's Rooste in Phoenix has been a family-owned and –operated favorite in the Valley since 1971. With a Horney the Bull, the restaurant's real live bull greeting you at the entrance door, a slide to take you to your table and video games in the saloon, a strolling magician and live music every night, there is always something to garner the attention of event the littlest diners. rustlersrooste.com.
Buy your copy of Arizona Foothills Magazine Best of Our Valley 2016 Collectors Edition issue here or get the digital version here.