By Emily Glynn
When it's time to kick the party into high-gear, here are the Valley's top hot spots for a night out on the town.
Best Arizona Brewery and Best Place to Buy Booze: Papago Brewing Co.
Since its humble beginnings as a bottle shop, homebrew supply store and tasting room, Papago Brewing Company has grown into one of the Valley's hottest spots for world-class craft beer. Aside from 500 varieties of bottled beer, the brewery keeps 30 beers on tap. When a keg runs dry, it's always replaced with a different one, keeping the lineup fresh and exciting. And while you're sure to find a wide selection of foreign flavors, the joint specializes in exceptional craft beer from right here in the U.S.A. papagobrewing.com.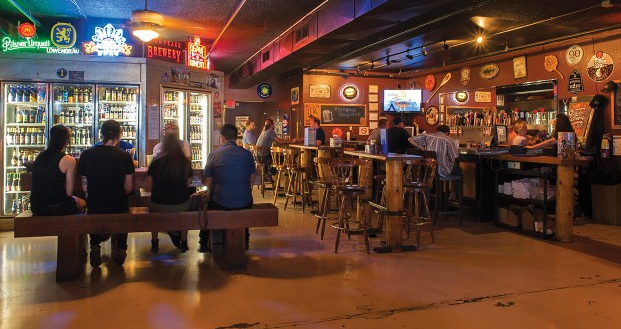 Best Bar to Feed Your Inner Child: The Duce
Pass through the vintage steel doors of this Downtown Phoenix hot spot and you'll find yourself like a kid in a candy shop. Between games of ping pong, shuffleboard and corn hole, hit the dance floor for Dance Through the Decades, a DJ-spun segment featuring hits from the 60's through today. There's also a boxing ring, where guests can learn to throw a punch for $5, and a 1915 Chicago soda fountain serving trailer-baked desserts and old school classics. The party rages all week long, especially on Tuesdays when the bar transforms into a 1920's-themed swing club. theducephx.com.
Best Female Bartender: Ciara Anzar, Māyā Day + Nightclub and The District
CLOSE CALL: Savannah Wales of Maya Day + Nightclub trailed Anzar by 21 votes.
This 22-year- old brunette beauty can be found behind the lavish bars at Māyā Day + Nightclub and The District, where she's always dancing, laughing or smiling. There's never a dull moment when she's around as Anzar's love for her job is infectious and she often notices her happiness rubbing off on other people. If that's not enough incentive to get you down to Old Town, we don't know what is.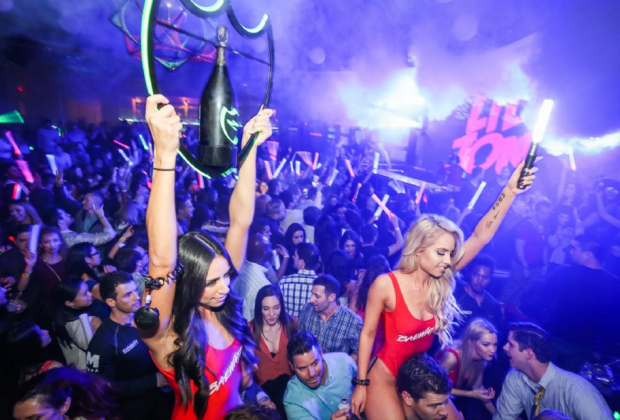 Best Male Bartender: Jon Crone, Proof Canteen
This Arizona native has been an integral part of Proof Canteen at the Four Seasons Resort Scottsdale at Troon North since its grand opening in 2012. He's a true perfectionist—meticulous, attentive and, most importantly, passionate about what he does. When he can't find exactly what he's looking for, Crone gets creative, often making his own bitters, shrubs and sodas to achieve the perfect balance of complexity and flavor in his cocktails. This unwavering commitment to crafting the perfect drink, paired with his genuine concern for each and every guest, has elevated the dining experience at Proof to new levels.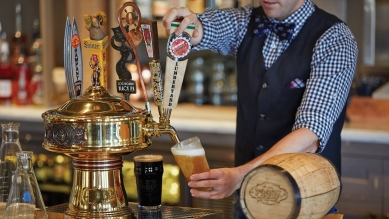 Best Bloody Mary and Best Mimosa: RnR
This wildly popular gastropub boasts the only two-story dining experience in Old Town and with a semi-private patio overlooking the bustling scene below, it's the perfect spot to do a little day drinking. Sweet, crisp mimosas and spicy Bloody Marys are offered every Saturday and Sunday on a bottomless basis—keep 'em coming for $15 with the purchase of an entrée. Also noteworthy is the ever-changing Bloody Mary of the Month, a twist on the classic recipe overflowing with creative garnishes. rnrscottsdale.com.
AFM FAVE: Best Bloody Mary: DeSoto Central Market
DeSoto Central Market's Kraken Bloody Mary, named for the vicious sea monster of European legend, is available every weekend at the DCM bar for those brave enough to take the plunge. The cocktail is a three-course meal, garnished with a double beef slider, thick-cut bacon, a medley of fresh and pickled vegetables and a sweet pastry created by Tea & Toast Co. (think brownie whoopee pies and red velvet cake). It's a wonder it all fits in its frosty, salt-rimmed mug. desotocentralmarket.com.
Best Blues/Jazz Bar: Char's Has The Blues
Swing and sway to the Valley's best in blues, R&B, soul and funk music at this modest bar in Downtown Phoenix. Live performances begin at 9 p.m. every night of the week, so drop in for a musical evening and superb customer service—the friendly staff is known for taking excellent care of guests. charshastheblues.com.
Best Comedy Club: Tempe Improv
Tempe Improv, the Valley's top spot for side-splitting entertainment, appears to have a hidden agenda. Apart from hosting some of comedy's biggest stars, the club recently increased its philanthropic efforts, donating a dollar from every food special sold to a different nonprofit each month. The auditorium seats up to 500 people and although fashionable names frequently grace the nationally-recognized stage, the club is big supporter of the local comedy scene. Also a 2015 Winner! tempeimprov.com.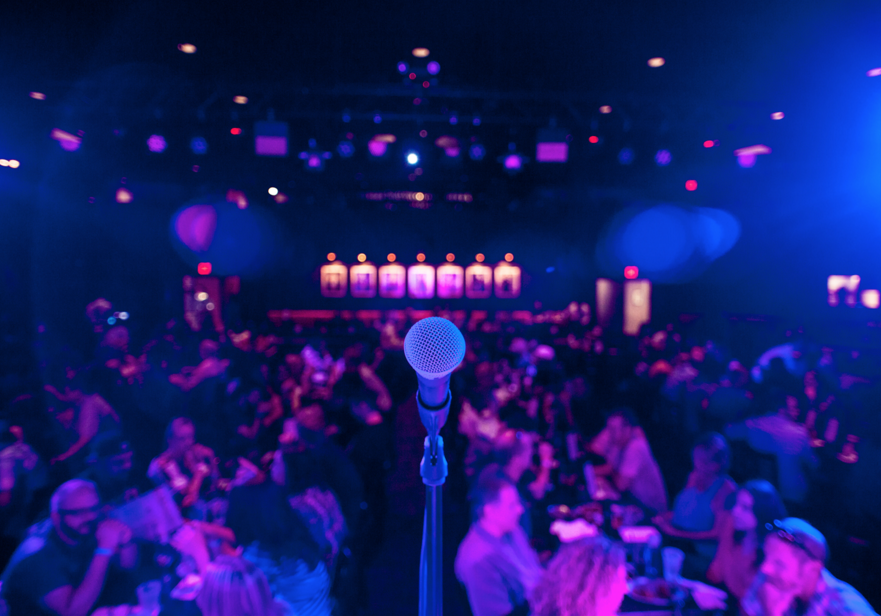 Best Cougar Bar and Best Lounge: The Mint

Masterfully curated with crystal chandeliers and sultry décor, this swanky ultra lounge upholds a level of glamour and sophistication you won't experience anywhere else. When things get hot and heavy beneath the custom LED installation, guests can slip away to enjoy alfresco drinking and mingling on the 5,000-sq.- ft. outdoor patio. Other amenities include a private dining room, VIP accommodations and a luxurious 30-foot bar. Our personal favorite, however, is the playfully suggestive co-ed restroom. It's the perfect place to kindle a new flame. Also a 2015 Winner! themintaz.com.
Best Country Music Bar: Dierks Bentley's Whiskey Row
Now with locations in Tempe, Gilbert and Scottsdale, country fans all over the Valley can party hard seven nights a week. The concept, managed by Riot Hospitality Group, is known for its old school country flare and upscale undertones, and while each location is slightly different, the flagship Scottsdale bar boasts a 360-degree stage and massive 24-foot TV for nonstop games and entertainment. The booths, however, are where it's really at. Each features three different beer taps and a potentially dangerous liquor tap, the first of its kind in Arizona. Also a 2015 Winner! dierkswhiskeyrow.com.
Best Craft Beer Bar, Best Dance Music Scene, Best Party Bar and Best Place to Celebrate a 21st Birthday: Bottled Blonde Pizzeria + Beer Garden
On any given night, the dynamic 12,500-sq.- ft. open-air space of Bottled Blonde is packed with Scottsdale's finest, dancing the night away amid multiple built-in DJ booths and 42 HDTV's. During the day, picnic-style tables offer the perfect place to enjoy a gourmet brick-oven pizza and local craft beer from the bar's impressive beverage list. Communal and neighborly, the space was deigned to evoke the feel of a German beer garden. Also a 2015 Winner! bottledblondeaz.com.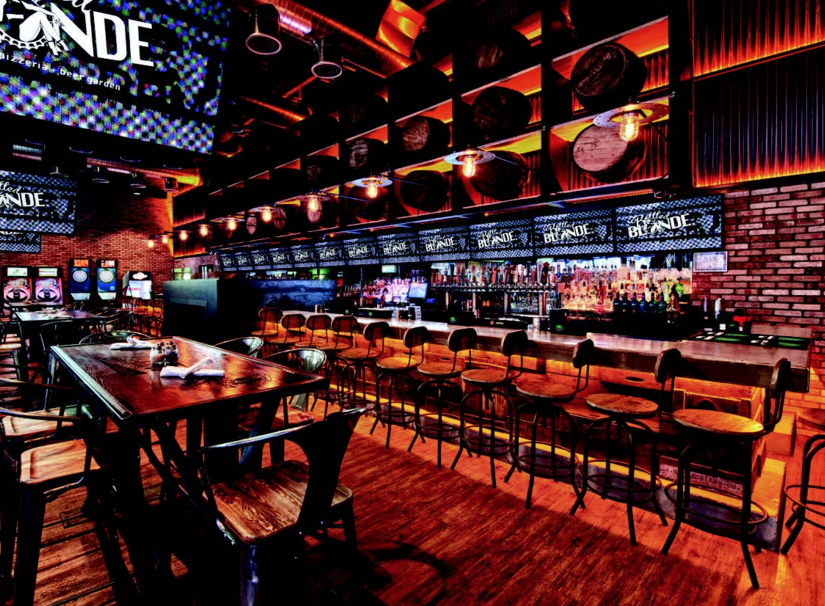 AFM FAVE: Best Craft Beer Bar: Angels Trumpet Ale House
The sky's the limit at this Central Phoenix treasure. The specialty ale house serves 31 taps of continuously rotating craft beer, never putting the same beer on the same tap twice. Opt for a flight of six four-ounce pours or grab a drink to go; growlers and crawlers of various sizes are available for busy customers. Beer, however, isn't all they do. Everything at ATAH, right down to the tangy chipotle ketchup, is made from scratch and their TV Dinner Tuesdays have attracted a cult following. angelstrumpetalehouse.com.

Best Craft Cocktails: Citizen Public House
Upon its establishment in 2011, Citizen Public House was quickly recognized by Esquire Magazine as one of the Valley's best new restaurants. These days, it's more of a time-honored favorite. In addition to modern gastropub cuisine, the restaurant features a comfy, hospitable atmosphere and an extensive menu of red and white wines, craft beer and award-winning cocktails. We like the Woke the Doctor Up, a Thai-inspired twist on the classic margarita. citizenpublichouse.com.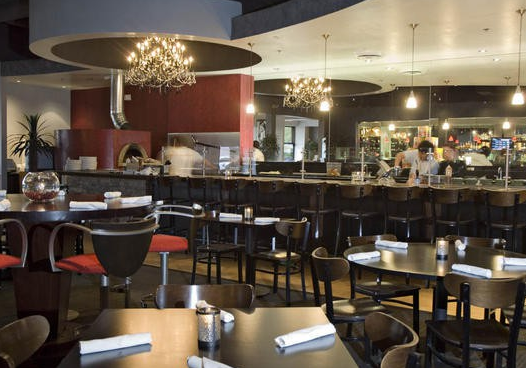 Best Dance Floor and Best Pool Party: Māyā Day + Nightclub
Māyā Day + Nightclub, home to the biggest Vegas-style pool party in Arizona, exudes the same high-energy atmosphere found along the Strip. Every year starting in March, the club's massive pool overflows with bikini-clad beauties, dancing the day away to some of the country's hottest musical acts. When the stars come out, club-goers trade sandals for stilettos and gear up for brilliant pyrotechnic displays, LED lighting and nonstop entertainment from world-class DJs. VIP tables can and should be reserved if you want a place to put your feet up—the club is packed year-round from open to close every Friday and Saturday night. mayaclubaz.com.
Best Happy Hour and Best Day-Drinking Spot: Sandbar Mexican Grill
Sandbar Mexican Grill extends some killer deals during its happy hour, offered Monday through Friday from 3 to 7 p.m., but it's the beachy, laidback atmosphere that keeps us coming back for more. The Mexican grill maintains the perfect balance between high-energy sports bar and lazy vacation locale with its 35-plus HD TV's, beachside lounge chairs and private full-service cabanas complete with "oceanfront" views of the sand-lined deck. There's nothing quite like it this side of the border. sandbaraz.com.
AFM FAVE: Best Happy Hour: The Living Room Wine Cafe & Lounge
On weekdays, locals gather at Scottsdale's The Living Room Wine Cafe & Lounge for the Neighborhood Happy Hour (3 to 6 p.m. for food specials, 6 to 11 p.m. for drink specials). For as little as $2, guests enjoy bowls of mixed nuts, edamame, house chips, wasabi peas or oysters on the half shell. For a few more bucks, there's California and spicy tuna rolls, caprese salad and more to enjoy. There is a second location in Chandler. The Living Room has two new locations on deck: one at Ahwatukee Towne Center, the other at The SHOPS at Gainey Village. livingroomwinebar.com.
AFM FAVE: Best Day-Drinking Spot: Cold Beers & Cheeseburgers
At its four Valley locations, with a few more on deck (the 7th Street location opens in August, a Tempe outpost opens in September and even San Diego welcomes a CBCB in May), is local fave for kicking back, taking in a game and savoring a from-scratch burger and a cold one—there are more than 150 options to choose from, after all. Most CBCB patios feature roll- up garage doors, indoor/outdoor bars, high-top community tables with built-in beer coolers and comfortable lounge areas for the ultimate day-drinking paradise. Square One Concepts, the group behind CBCG, welcomes sister restaurants Crab & Mermaid in late March and Bourbon & Bones Chophouse and Bar in late August. coldbeers.com.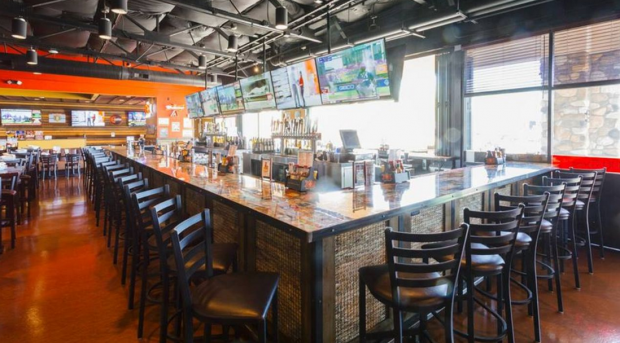 Best Dive Bar: TT Roadhouse
This grungy hangout, named for the Isle of Man TT motorcycle race, has been serving local craft beer and high-end whiskey to the Valley for more than 20 years. You won't find much in the way of food—the menu is limited to chips and take-out—but customers return time and time again for the old school jukebox and dirt-cheap drinks. facebook.com/pages/TTs-Roadhouse.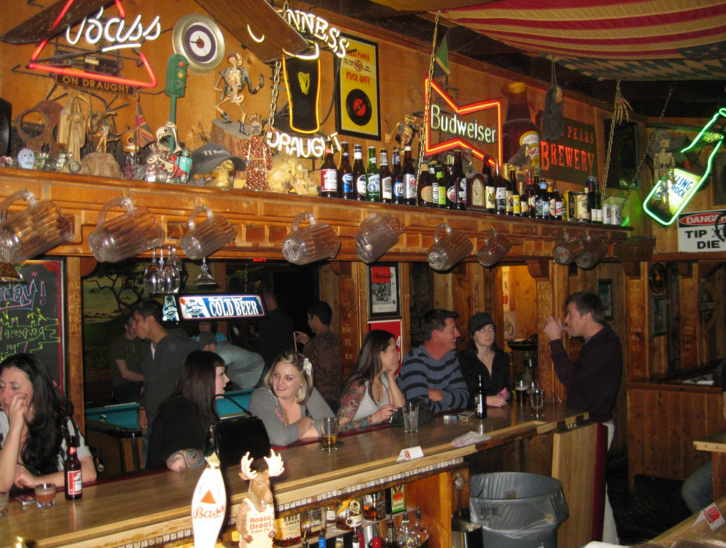 Best Gay Bar: Charlie's Phoenix
This country-themed honky-tonk, known for its sexy staff and nightly drink specials, will take you back to your roots in the naughtiest of ways. In addition to risqué drag shows and sultry go- go boys, Charlie's offers free salsa, two-step and line dancing lessons. Get your groove on seven nights a week to DJ-spun country hits. Can't stomach the twang? The bar caters to the crowd, routinely breaking up Western tunes with electronic dance music. charliesphoenix.com.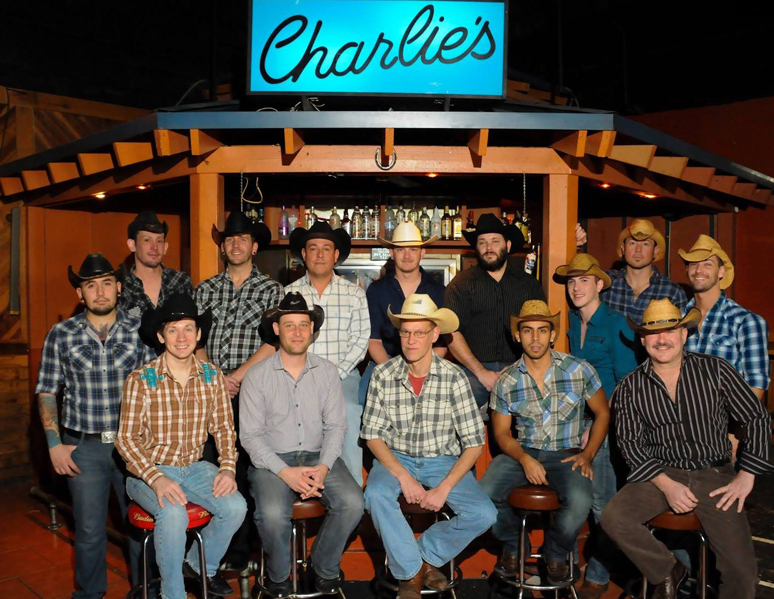 Best Hipster Bar: Casey Moore's
This charmingly rundown Irish pub, nestled on the corner of Ninth and Ash Ave., has been a mainstay of Downtown Tempe since shucking its first oyster. It doesn't look like much from the outside, but thanks to a well-stocked bar and some of the freshest seafood around, the restaurant enjoys statewide renown and a loyal, eclectic customer base. caseymoores.com.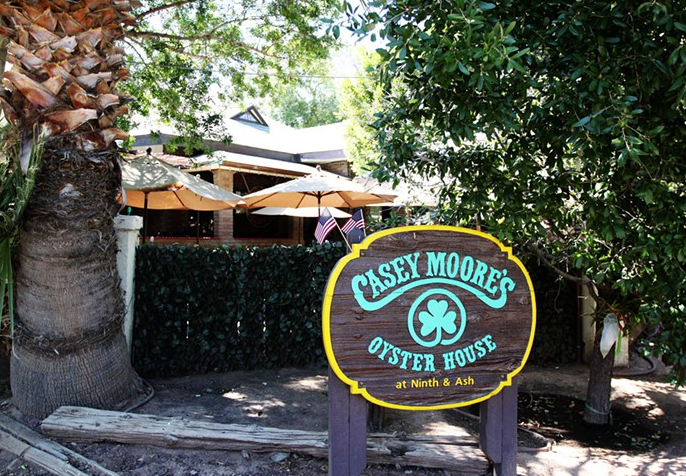 Best Karaoke Night: Geisha a Go Go
2015 Winner
Geisha a Go Go has brought the popular private karaoke rooms of Japan direct to Old Town and with it, an intimate setting for those in search of a wild night. The venue boasts the only karaoke rooms in the Valley where guests can enjoy traditional Japanese cocktails and sushi created by Chef Andrew Nam, all while belting their hearts out. Also noteworthy is Geisha's recently unveiled Tokyo Tonic Room. The space accommodates groups of up to 50 people and is equipped with a private entrance, stage, bar and plenty of big screen TV's. Also a 2015 Winner! gesishagogo.com.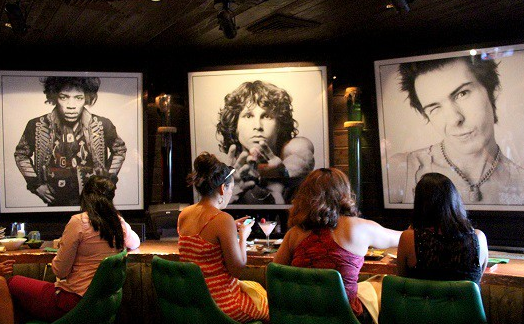 Best Late-Night Munchies: Café Ga Hyang
You won't find any gimmicks here—just authentic, home-style Korean cooking. The modest café focuses on establishing relationships with its customers, many of whom saunter in well past midnight. Next time you find yourself in Glendale, stop by for a steaming bowl of the dolsot bibimbap, a signature Korean dish of white rice, seasoned vegetables, tender meat and spicy soybean paste. facebook.com/pages/Cafe-Ga- Hyang.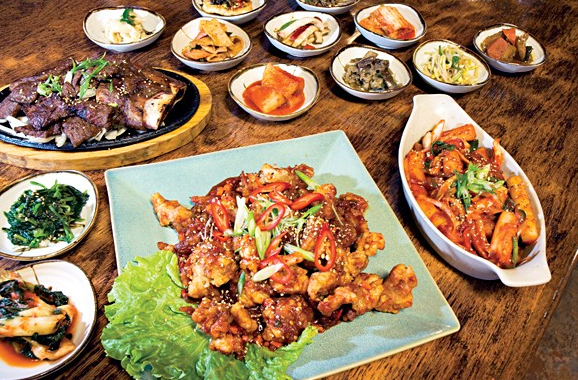 Best Local DJ: DJ Elite
Jay Hague, better known as DJ Elite is the proud owner of Elite Event Services, a full-time professional DJ, sound and lighting business known for its top-quality equipment and customized events. Over the years, the company has worked for many big name clients—Disney and Audi, to name a few—and received coverage from both ESPN and NFL Films. Most recently, the talented team embarked on an unforgettable trip to San Francisco, where it was the official DJ of Super Bowl 50. Also a 2015 Winner! djeliteaz.com.
Best Margarita: Taco Guild
Walking into this repurposed taqueria, with its handcrafted pews and stained glass windows, is like taking a step back in time. The restaurant passionately embraces Old World tradition, telling a story through time-honored recipes, expertly crafted cuisine and unforgettable flavors. Serious tequila connoisseurs keep the shelves stocked with nothing but the highest quality liquor, which is probably why the 1893 Margarita is so unbelievably delicious. Snag one for a very reasonable $5 during daily happy hour. tacoguild.com.
AFM FAVE: Best Mimosa: SumoMaya
SumoMaya, Scottsdale's funkiest Mexican-Asian kitchen, knows that the best mimosa is one that never ends. The restaurant supplements its weekend brunch with a bottomless version of the classic breakfast cocktail in four standout flavors – passion fruit, mango, pineapple and blood orange. All pair perfectly with the unique menu, a bible of sweet and savory Tapas-style dishes. The talented chefs have a way of eliciting the bold flavors of Latin American and the Far East using local, Arizona-grown ingredients. sumomaya.com.
Best Nightlife Photographer: Kevin Brost
At 23 years old, this talented photographer has racked up quite the resume. Spurred by his passion for music, Brost began his career photographing electronic music festivals in Miami and Las Vegas. In the past two years alone, he has photographed some of the industry's biggest names—Skrillex, Diplo, Tiesto, The Weeknd and Big Sean, to name a few—and seen his work published in Maxim and E! Online. When he's not producing multimedia content for Triyar Entertainment Group, you'll find him snapping photos of luxury real estate and freelancing as a graphic designer and videographer. kevinbrost.com.
Best Place to Discover New Music: Valley Bar
This relatively new bar, located in the basement of a historic three-story mid-century building, has already made a lasting impression on the Downtown Phoenix nightlife scene. The bar doubles as a restaurant and high-energy venue for an eclectic mix of bands, musicians, comedians and spoken word artists. With headliners like Hippie Sabotage, Nicki Bluhm and former Voice contestant Melanie Martinez, the shows often sell out. If you're not looking to be entertained, at least stop by for the killer ambiance. Signature cocktails, pool tables, skee-ball and video games guarantee a good time for everyone. valleybarphx.com.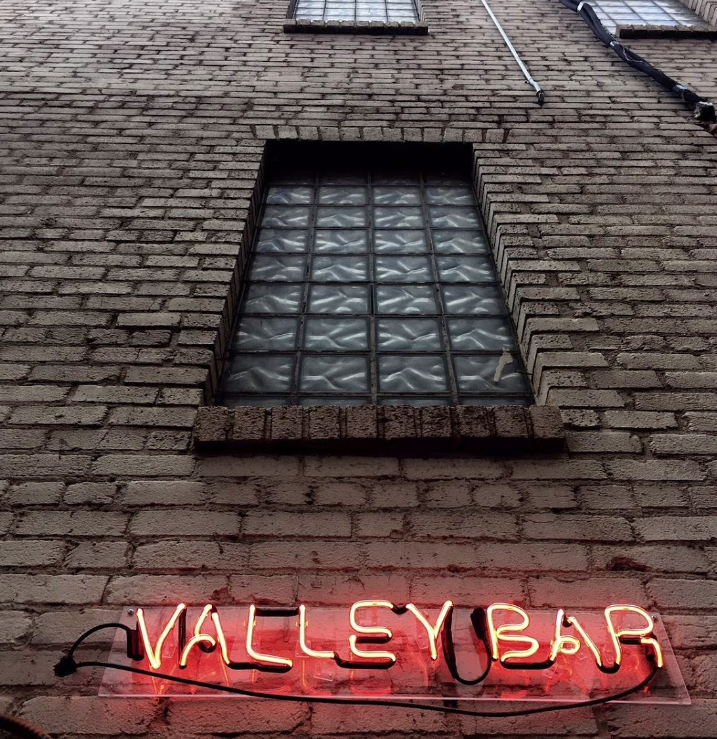 Best Pub: British Open Pub
British Open Pub, BOP for short, is the Valley's hottest spot for authentic English pub grub, American comfort food and stellar sports coverage. The restaurant has access to English Premier League football, European Tour golf, Formula One race coverage and all televised American sports. Tune in while chowing down on their English-style fish and chips, a self-proclaimed Valley favorite. Oh, and mark your calendar—BOP hosts a wild St. Patrick's Day celebration. thebritishopenpub.com.
Best Rooftop Bar: Lustre Rooftop Bar at the Hotel Palomar
This dreamy rooftop retreat, located on the third floor of the contemporary Hotel Palomar in Downtown Phoenix, gives off a Manhattan-esque vibe you won't find anywhere else. It's home to some of the Valley's hottest summer pool parties, al fresco fitness classes and stellar views of the sprawling urban landscape just several stories below. Thanks to partnerships with local purveyors, the food and beverage menus are always exceptional, full of shareable plates, craft beer and hand-crafted cocktails. Also a 2015 Winner! lustrerooftopgarden.com.
Best Saloon: The Hideaway Grill
After putting his roots down in Cave Creek 17 years ago, Mike Bradshaw opened The Hideaway Grill in hopes of providing his fellow motorcycle enthusiasts with a place to kick back and fuel up after a long ride. Since then, the saloon has earned international renown, playing host to some of the world's most famous custom bike builders and motorcycle personalities. You'll know it when you see it—just look for the Harleys parked out front. hideaway-usa.com.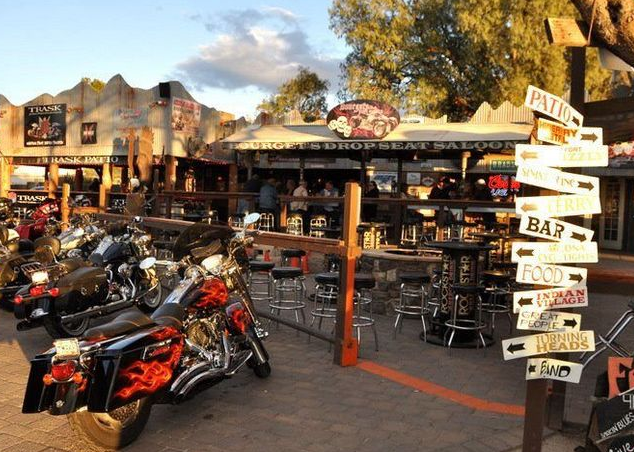 Best Trivia Night: Boulders on Broadway
Boulders on Broadway is Tempe's unofficial stomping ground for outdoor enthusiasts, many of whom stop by to chill after a long day of climbing or biking. The owners, adrenaline junkies in their own right, have adorned the walls with photos from their many adventures and know a thing or two about hosting a good time. Every Saturday night, patrons are invited to enjoy great food and a large selection of craft beer while competing for Boulders gift cards during Team Trivia. Also a 2015 Winner! bouldersonbroadway.com.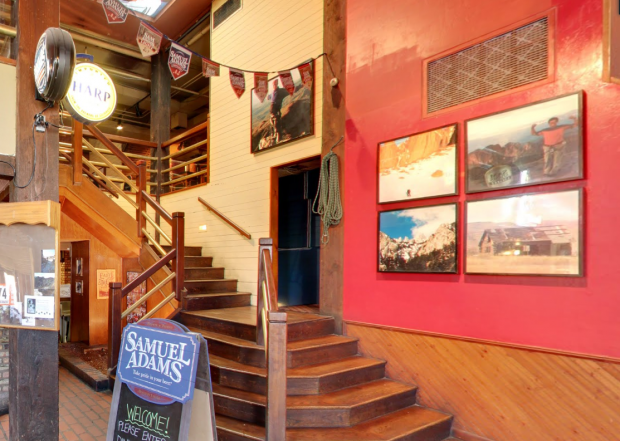 Best Wine Bar: Postino Winecafe
Ever since the opening of its flagship Arcadia locale in 2001, Postino Winecafe has been the Valley's go-to for approachable wine and homegrown cuisine. Each of the five Arizona locations—Arcadia, Central, East, Annex and Kierland—has distinct architectural features and exudes a warm, edgy atmosphere that fosters a unique sense of community. Killer deals, like $20 Mondays and Tuesdays, keep the restaurant comfortably full, but it's the exceptional food and service that has earned this wine bar its unparalleled reputation. Also a 2015 Winner! postinowinecafe.com.
Strongest Drink: Toxic Margarita at Z'Tejas
This legendary frozen cocktail combines the potency of great tequila and Z'Tejas' signature mix to create one of the smoothest margaritas you'll ever taste.  There are several variations, including the wildly popular Chambord Margarita and the Fruzion, a Patrón Silver Tequila- infused version mixed with refreshing tropical fruit. ztejas.com.
Buy your copy of Arizona Foothills Magazine Best of Our Valley 2016 Collectors Edition issue here or get the digital version here.