For over the past 20 years, we've celebrated the Valley's best. From the top businesses and professionals to the people who make it all happen, Arizona Foothills Magazine's annual Best of Our Valley contest recognizes Arizona's crème de la crème across more than 400 categories. From the best doctors and best resort down to the best cup of coffee you can find around town, each Best of titleholder is chosen by those who know the city best – our readers.
Each week, we'll be highlighting individual winners from Best of Our Valley 2018, who share their advice, insights and thoughts on what it means to be a part of this exclusive list.
The Best of spotlight is on The Brush Bar, who claimed the Valley's Best Place to Discover Your Inner Artist. Congrats, The Brush Bar!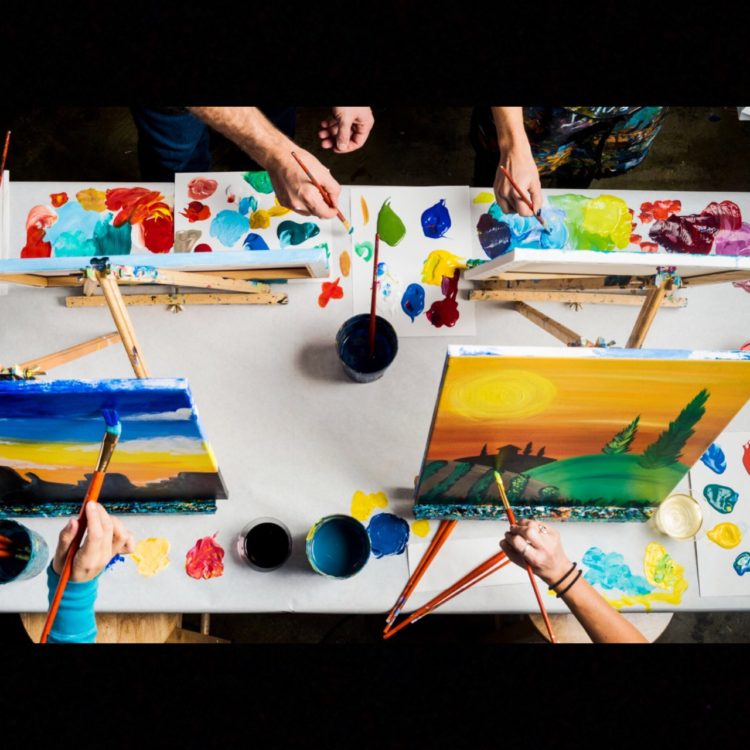 AFM: In a brief 2-3 sentences, please tell us a little bit about The Brush Bar
The Brush Bar: The Brush Bar offers a unique experience where people of all ages can discover their inner artist! In a fun and interactive group setting, a trained instructor leads each class through a featured painting with step by step instructions. At the end of the night, our customers leave with a piece of art that's filled with creativity, inspiration and great memories!
AFM: What does it mean to you to be a Best of Our Valley winner?
The Brush Bar: At the Brush Bar, our goal is to make sure that every person who walks out of our door leaves with a piece of art that they're proud of, great memories with great friends, and most importantly – a yearning for more! It means the world to us when customers return for more classes, recommend us to friends and vote us as a Best of Our Valley winner! We couldn't ask for more!
AFM: What's your favorite part about being the Best of Our Valley's Best Place to Discover Your Inner Artist?
The Brush Bar: Everyone has creativity and passion inside of them, and the fact that our job is to help people unleash or rediscover those talents is just too cool. It's why we started this business in the first place!
AFM: Have you seen any benefits as a result of being a BOOV winner?
The Brush Bar: As a local, family-owned business, it is nice to be recognized in the valley that we love so much.
AFM: How does The Brush Bar put its "best" foot forward every day?
The Brush Bar: If you read our reviews, it's evident that people not only love the painting experience that they have with us, but they also love our staff! Our staff is a little family, and we want you to feel like you're part of that family too! With amazing music, fun paintings (and did we mention the wine?!) we try to put our best foot forward with each and every class in our studio!
Interested in participating or want to recommend a business, professional or individual for Best of Our Valley? Best of Our Valley 2019 is now accepting nominations. Click here to find out more!