This weekend is the hottest of the year so far, with temps getting into the triple digits. It's just the start of the long, hot summer ahead. To help ease the impact, Ford Motor Company and Big Surf Waterpark have teamed up with the Salvation Army to launch the Escape the Heat Water Drive, taking place from June 1-16, at all 11 Metro Phoenix Ford dealerships.
Each person who donates at least one case of water (24 or more 20-ounce bottles) will receive a buy-one-get-one-free admission voucher to Big Surf Waterpark (maximum of four vouchers per person)
Those who donate cases of water to the drive will also get to test out the 2013 Ford Escape, the impetus for the "Escape the Heat" water drive. The carpeting of each Escape includes the equivalent of 25 20-ounce plastic bottles.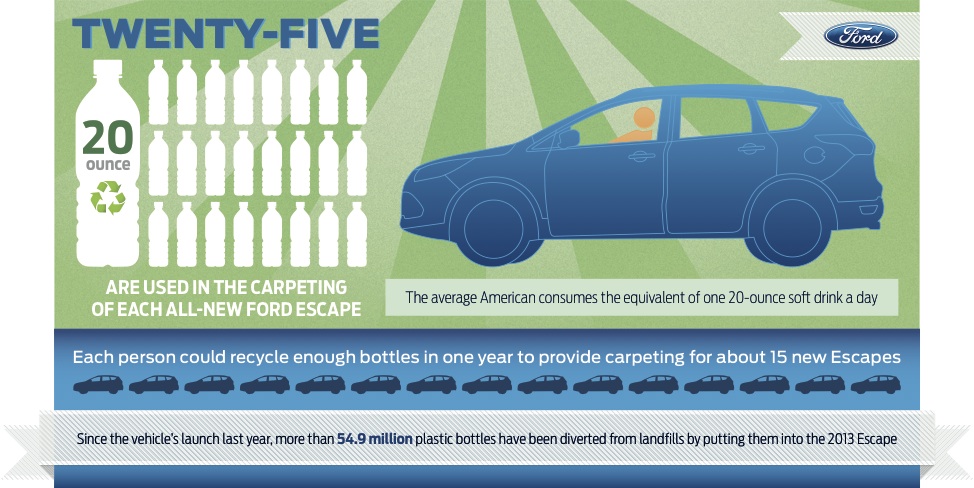 According to the Arizona Department of Health Services, approximately 1,500 weather-related deaths from exposure to heat have occurred in Arizona since 1992. Ford's goal is to collect 2,000 cases (or 48,000 bottles of water) during the two-week drive to support of the Salvation Army's goal of collecting 300,000 water bottles for its Extreme Heat Emergency Plan. Ford will seed the drive with a $1,000 donation, courtesy of Ford's Operation Better World campaign in Phoenix.
Those interested in donating may drop off water at any of the following 11 Valley Ford dealerships through June 16:
Bell Ford, 2401 West Bell Road, Phoenix, AZ 85023
Berge Ford, 460 E. Auto Center Drive, Mesa, AZ  85204
Camelback Ford, 1330 E. Camelback Road, Phoenix, AZ 85014
Chapman Ford, 7100 E. McDowell Road, Scottsdale, AZ 85257
Earnhardt Ford, 7300 W. Orchid Lane, Chandler, AZ 85285
Peoria Ford, 9130 West Bell Road, Peoria, AZ 85382
Power Ford of North Scottsdale, 8555 E. Frank Lloyd Wright Blvd., Scottsdale, AZ 85260
Robert Horne Ford, 3400 S. Tomahawk Road, Apache Junction, AZ 85219
Rodeo Ford, 13680 W. Test Drive, Goodyear, AZ 85338
Sanderson Ford, 6400 North 51st Ave., Glendale, AZ 85301
San Tan Ford, 1429 Motorplex Loop, Gilbert, AZ 85296