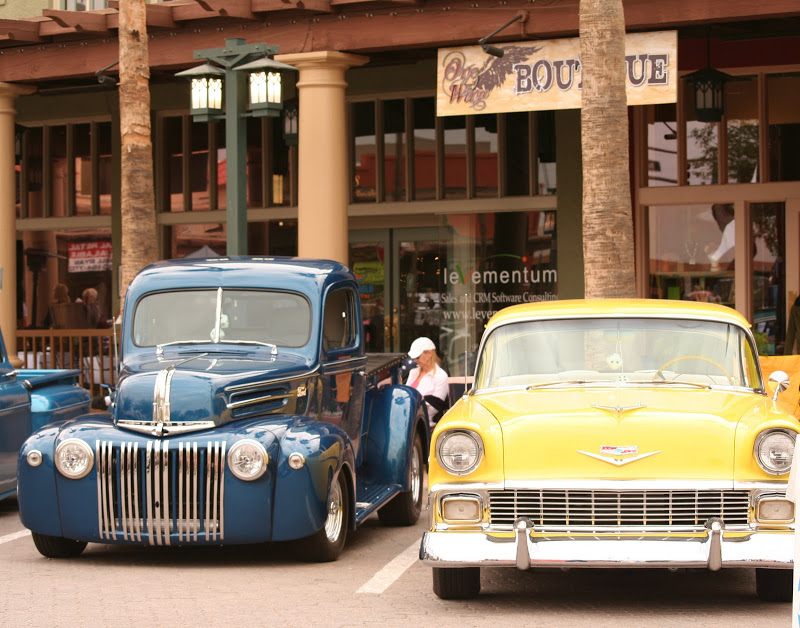 If you missed your chance to see George Barris' original Batmobile at Barrett-Jackson last month, the iconic vehicle is expected to make an appearance at the 10th Annual Chandler Classic Car Show this Saturday. The show is free and runs from 10 a.m. to 4 p.m. on the streets surrounding AJ Chandler Park in downtown Chandler. More than 200 vehicles will be on display.
Started in 2003 by the late Jerry Biondi and Maury Williamson, owners of the Country Clipper Barbershop, the event was designed to bring awareness and visitors to the downtown Chandler area. The event is free to the public, but the sale of t-shirts and other items will benefit local charities like the American Service Animals Society, Scott Detherage Foundation, which provides scholarships for disadvantaged Chandler youths, and Well Founded Hope, which helps restore the lives of victims of sex trafficking.
In addition to the car show, there will be a kids zone, beer garden, live music and a number of vendors. For more information, visit www.chandlercarshow.com.
Event details
When:  Saturday, Feb. 23, 10 a.m. to 4 p.m.
Where:  Downtown Chandler, near AJ Chandler Park on Arizona Avenue.
Cost:  Free admission
Contact:  (480) 389-7709