There are just some trends that you live in for years, the ones that are so super comfy that you are not sure what you will do when you can't wear that one look anymore…at least without becoming the fodder of jokes from passersby on the street. For me there was the long slim denim skirt, and the rolled up slouchy jean (way before they were christened with the term "boyfriend jean")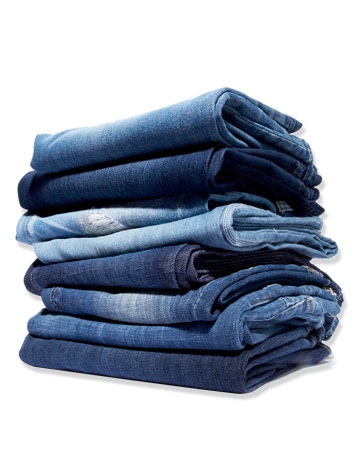 Those two looks got me through a myriad of stuck-in-the- middle-of-nowhere photo shoot locations during my mid to late twenties while still looking fashionable. I thought I was so brilliantly covering all the bases with my three long denim skirts, one in a pale bleached out chambray, one in a deep dark wash when the color was practically unheard of and in order to sell it more effectively stores tagged it as "retro" and of course one in a basic medium wash that worked with practically every tee, blouse and tank I owned. It was the perfect blend of casual meets comfy meets business. I was so very sad when the look went away and I must confess that I probably held on for too long trying to make it work Up until the age of twenty five I barely owned a pair of jeans, then suddenly when the old ugly "fall into the Gap" Gap revamped their image and became a broad fixture in every mall across America there was no going back. I lived a mostly denim and tee shirt existence for nearly eighteen years on photo shoot locations until I opened my little beauty boutique and suddenly I my life became about the little black dress again. This year I plan on making it my mission to restock my denim stash with some of the latest denim pieces.
Stella McCartney did the most fabulous below the knee denim skirt in her collection, on the runway it was paired with the perfect little pop of color red wedges. My favorite thing about her collection this season is the seamless blending of dressy with casual.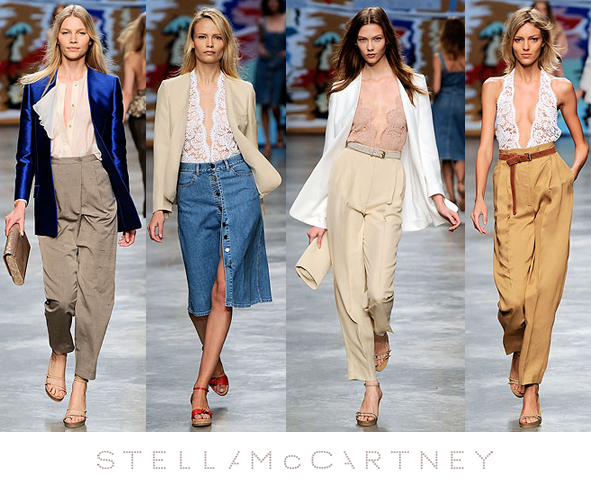 Other more wallet friendly brands have followed suit like 7 for all Mankind's medium wash skirt and Levi's dark denim skirt. Both under $200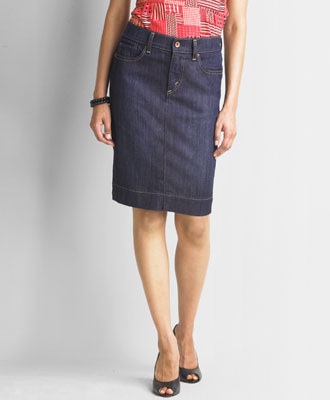 If you fancy the ripped and distressed look brands like Guess and Cheap Mondays have taken this look and run with it. In fact Guess has created a ton of styles that look quite fantastically like the more expensive couture brands for a fraction of the price visit www.guessbymarciano.com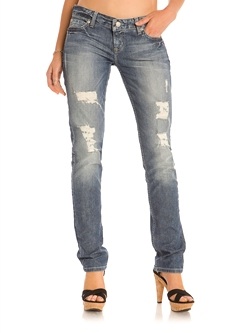 On the top of my list this season is the super slim black skinny jean, this will be a wardrobe staple in the coming months. I love Levi's eco option which is not only green minded but it has a little sheen to it.