It seems that once again we have practically skipped spring and are teetering on summer already. This is the point where I am begging, pleading the weather powers that be to give us just a bit more time before we go blazing into the staggering temps of one hundred plus.
I would love to be nothing but optimistic, but as any of my fellow blush brush wielding friends will tell you… summer is a challenging time for a makeup artist. Don't get me wrong I feel supremely fortunate to go to work every day loving what I do. And lest I digress any further, we all have our challenges in the scorching heat whether that be mopping up the glistening faces of gorgeous models or finding something appropriate to wear that will look just as fresh at 9 am as it will at 5 pm.
So, let me share with you one of my favorite trends that will have you looking fresh all summer long.
The "shorts" suit is back in a big way. Maybe you were far too young in the 70's and 80's to try it the first time around but this season it's a must do…. If you are lucky enough to have the type of creative job that allows a more fashionable dress code this is a great one to try. But, if you can't sport this look to the office try it for a post work function paired with a chiffon or silk blouse. Even better because this look has roots in the seventies, blouses that pay homage to the era with a tie neckline make a perfect partner. Jason Wu showed the look to effortlessly in his Spring collection as did a few other designers who have revived my believe in sophisticated shorts again.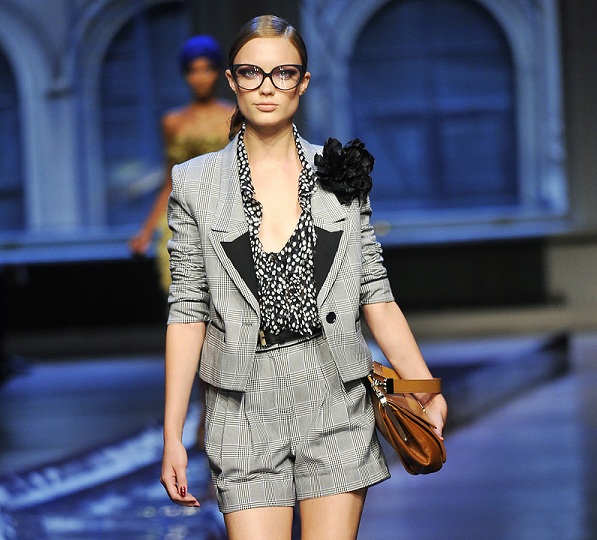 The key to this look is proportion… don't wear your shorts too short – mid thigh or just above is a good rule and while we are at it, be sure your jacket isn't too short either otherwise you will end up looking like the little Dutch boy rather than a chic style maven.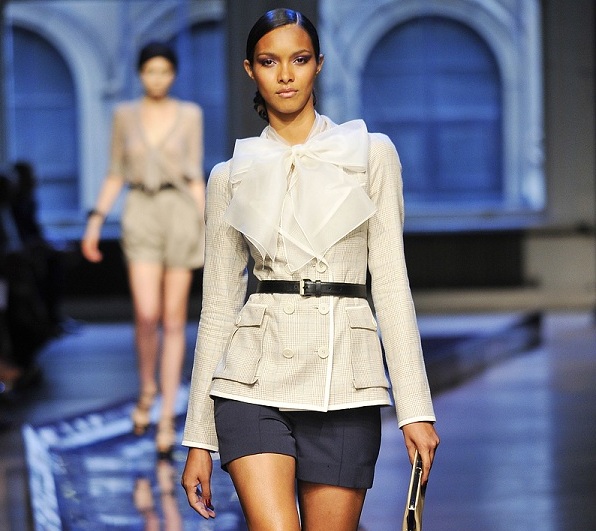 Pairing your short suit with a mid-range pumps, slingbacks or dressy flats lends sophistication to the look but if you are stuck on a sky scrapper heel try a wedge or a cage heel in a neutral tone.
And lastly keep accessories simple and classic. I love what Jason Wu did the Carrie Bradshaw-esque lapel flower