Blog and Photos By Chic & Disheveled's Jessica Hunter
With locations in Scottsdale, and Gilbert Apricot Lane is making Arizona fashion a little sweeter. Upon entering the boutique in San Tan Village, I was pleasantly surprised to find the perfect mix of approachably affordable designers and with gifts for girls and women alike. While there were familiar favorites such as LUSH and Tom's there is also a good variety of local flavor as well. Guitar string bracelets by Our Junk Drawer and earrings by K. Felten Jewelry, the local designers featured bring unique options to shoppers.
The clothing is right on trend with a myriad of embellished silky tops, flirty frocks, leather-like leggings and cozy knit sweaters to choose from making it easy to create a seamless wardrobe with endless options. The service offered is very attentive and sincere which makes the overall shopping experience a lot of fun!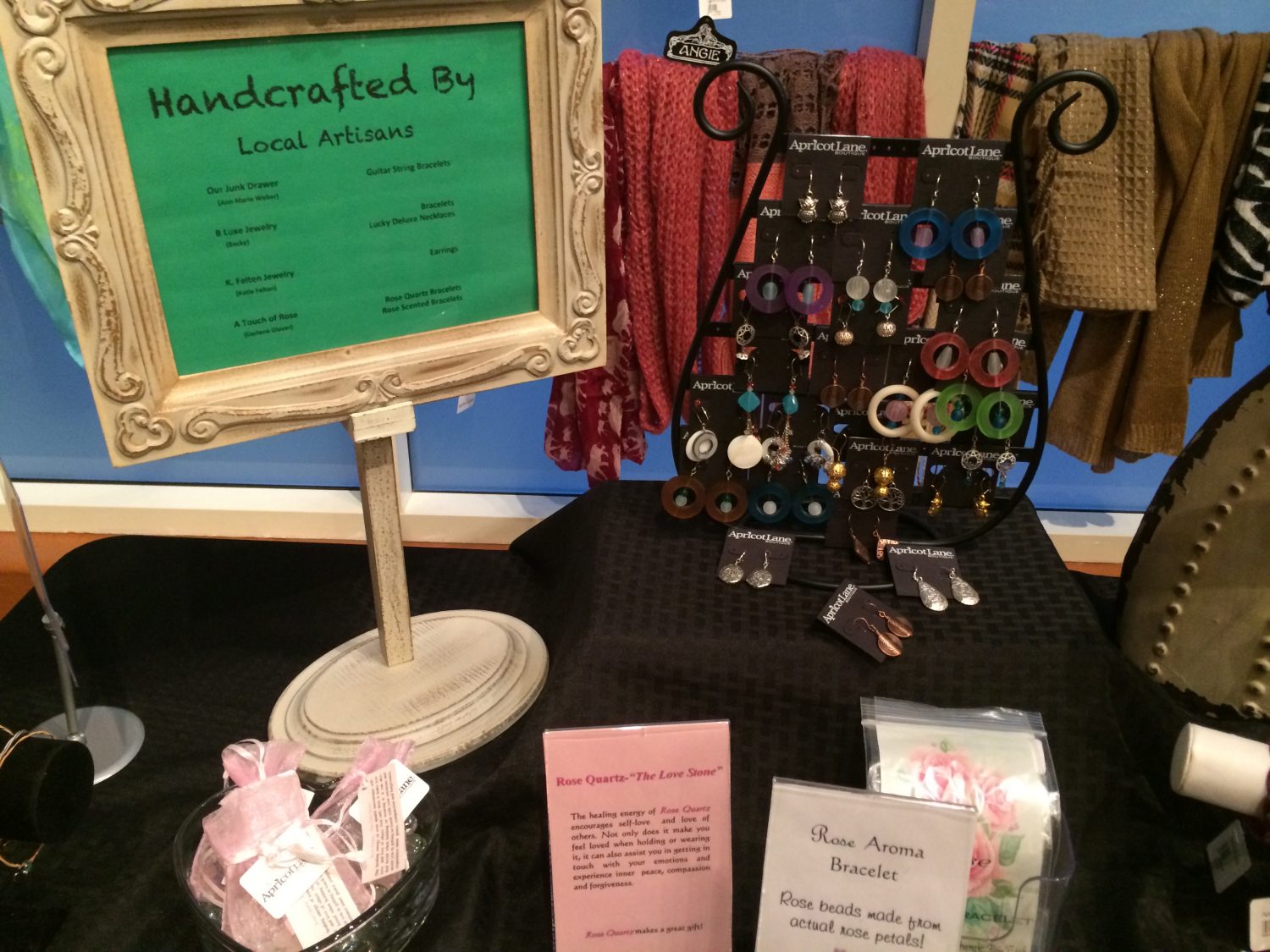 For JANI Model Kate Bland, I selected 2 different looks that could easily go from an office party to a night out on the town. The first look features a crimson shift and added a statement making fringe necklace along with patterned tights and black suede ankle booties. To make her evening ready we added a tuxedo cut cotton blazer and embellished headband.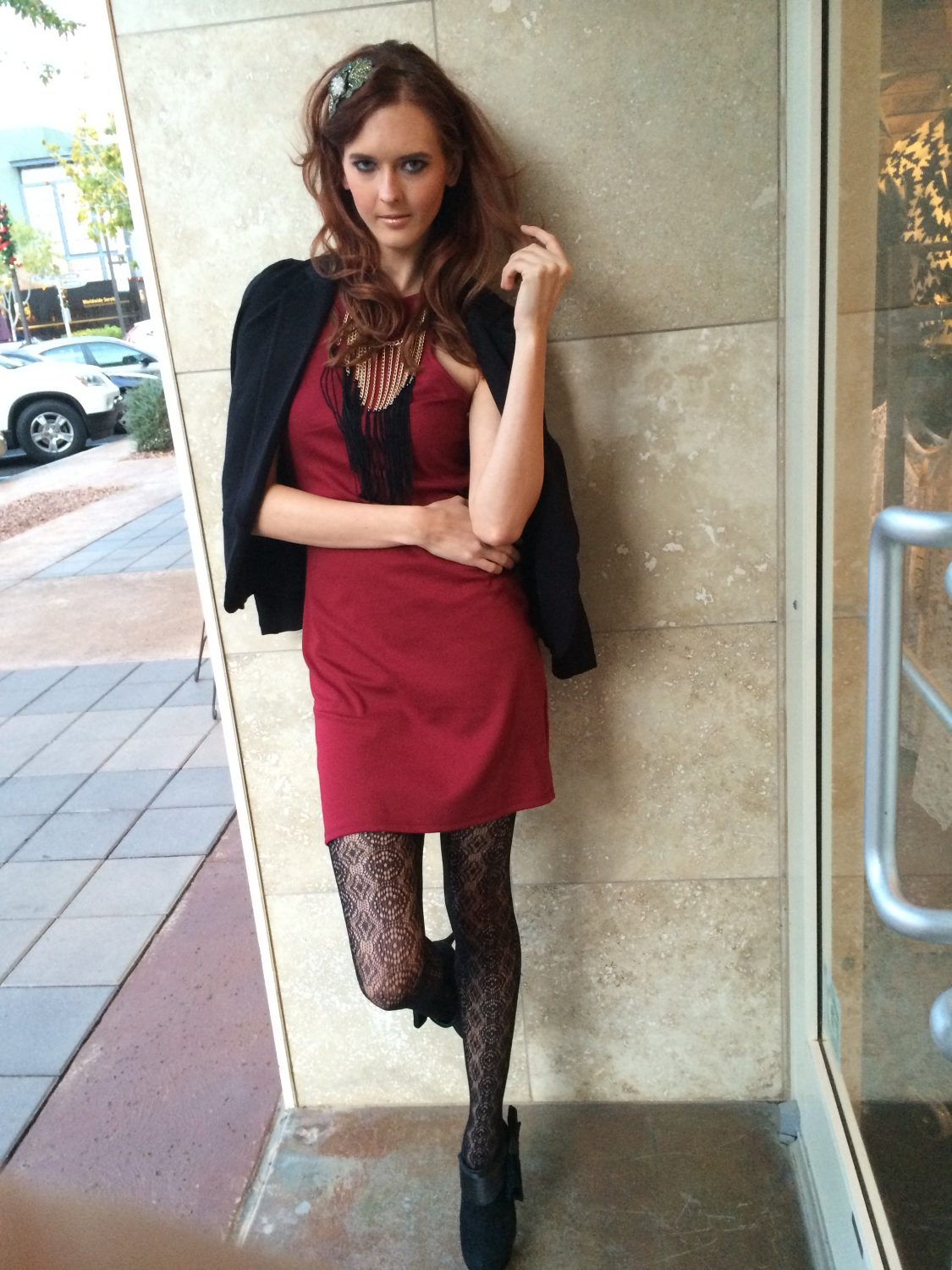 For Kate's second look, I selected a semi-sheer hi-lo dress in black and topped it with a cozy patterned black and cream sweater (I love that the sweater comes with a belt so the person who wears it can still show off their figure). There are plenty of earrings to choose from in the boutique, I opted for some dangling pearl earrings that are anything but ordinary! The patterned tights go great with the sweater and also keep legs warm when it's chilly out! All Kate needs to do is un-wrap the sweater to reveal a sultry dress underneath for a night on the town!