It's going to be 75 degrees this afternoon and with that in mind, I just can't stop thinking about spring fashions, yay!! I did a little online shopping a la Neiman Marcus and here are a few of my favorite things. Hooray for brights and prints and florals and nude-tones and all things spring this season.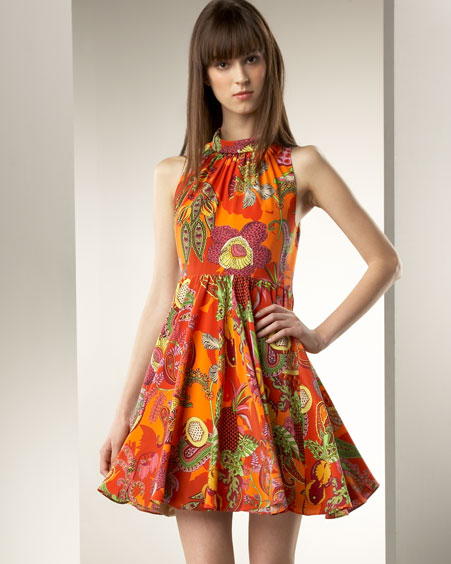 Try something sunny like this Ginny H floral-print dress. It's so perky and pretty it's hard not to feel cheery just looking at it.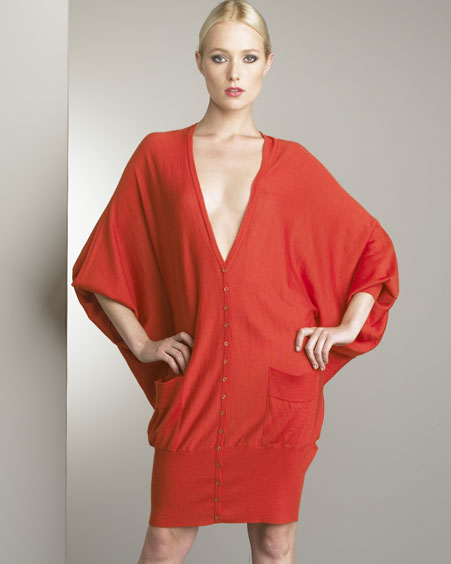 The oversize cardigan is here to stay: Halston's long V-neck version is perfect for lounging around the house. If you don't want to bare as much skin as the model, try layering it over a black tank. It's cashmere and silk so is ultraluxurious.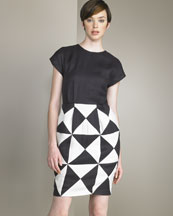 I love the graphic look of this 3.1 Phillip Lim dolman-sleeve dress. It's a supercute look for work a so try with a black or bright-colored pump. I'd also wear it with: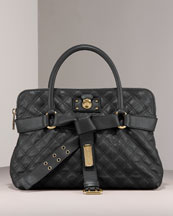 this Marc by Marc Jacobs quilted bag I've been lusting after forever. Well, last month at least. It's the perfect carryall, casual enough for everyday and transitions perfectly to nighttime events. It's definitely calling my name…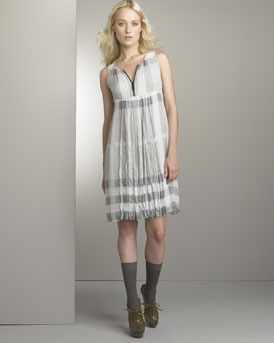 Burberry Prorsum's spring 2008 collection was another I adored. Even though it's a bit on the darker and casual side, this pleated shift dress looks supercomfy and fun.
I normally despise white shoes. In fact, it takes a lot to find a pair I can somewhat like: It can't be white all over, the heel has to be just right and they should have some sort of sheen lest they resemble Keds. But these white patent Fendi sandals I just can't get enough of and are definitely on my Wish List for spring. My birthday might not be until the summer, but I'm lusting after these now anyway!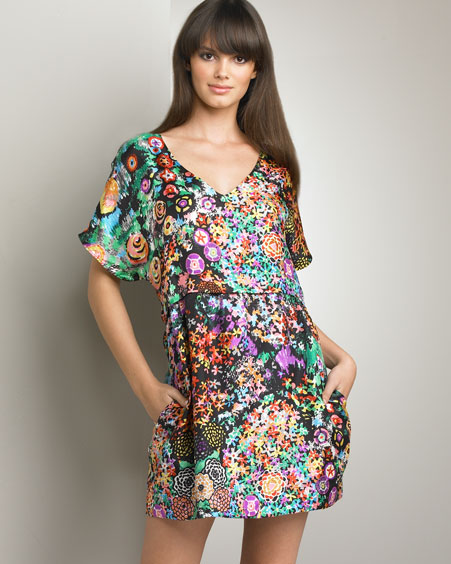 This See by Chloe jardin dress is another bright and cheery look I adore. I'm thinking with the Fendi white pair above? Oh yes.
I know this look's a tough sale for most, but I love the juxtaposition of this Stella McCartney structured boyfriend jacket with this strapless silk shantung dress. And the nude-tone pallette is a huge trend for spring.