Last night I was watching an interview with a very famous and somewhat notorious writer who has a style all her own. As I listened to her stories, I realized that she has carved out a deep niche of personal style (good or bad) and the mere mention of her name conjures up a certain picture in everyone's mind. And as with all of those people who were in the public eye (and shaped public opinion) as I was growing up she never disappoints, I always know what I am going to get. And in some weird way that is totally comforting in this ever changing, everyone is famous for 15 minutes kind of world.
There is something so intriguing to me about people who create a signature style early in their lives and stick with it… forever… The famous Anna Wintour haircut, the Fran Lebowitz black jacket and cowboy boots, the Chrissie Hynde bangs and skinny jeans….some how it always works.
So this morning when I saw the latest collection of looks called "The Outlaws" from shopbop.com all I could think about was how much I would love to live in these clothes, everyday!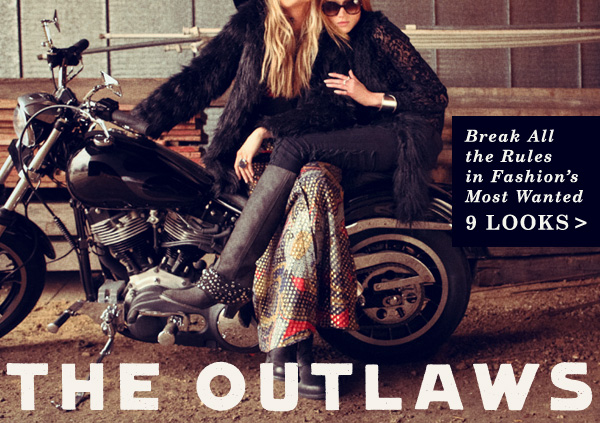 A cross between Julie from the Mod Squad (who didn't want to be Peggy Lipton ? ) with a little bit of Easy Rider gone biker babe mixed in. But, sadly I think Rachel Zoe is the only stylist I know who can work on set in a fur and heels without having serious repercussions (and that's only because she has a million assistants who carry all her stuff!)
Here are a few of my favorites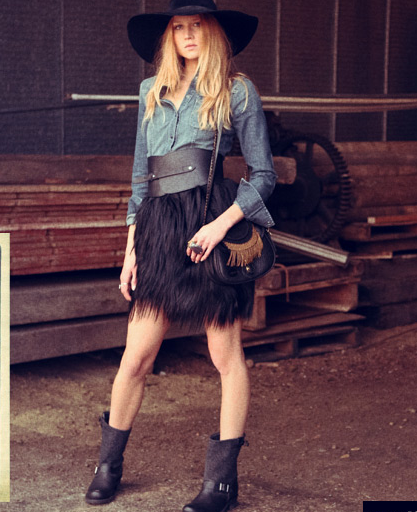 This Gar-De Goat fur skirt is too much fun to pass up paired with this Eugenia Kim honey sunhat. Add to that a denim shirt and a great pair of Frye boots and you have one amazing outfit.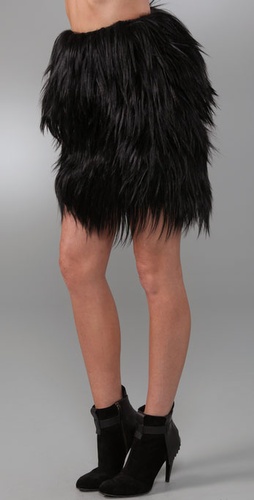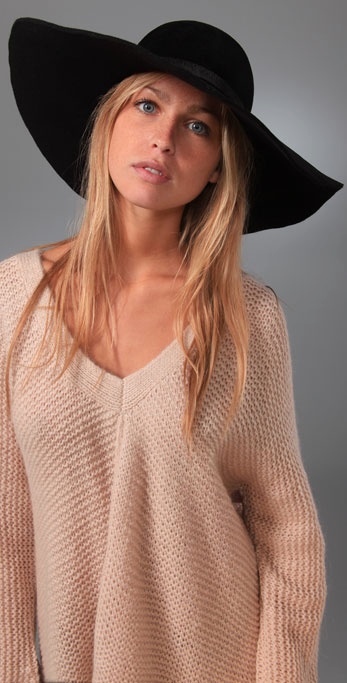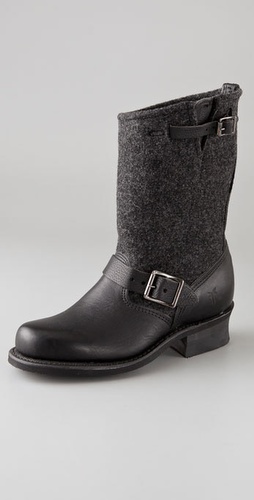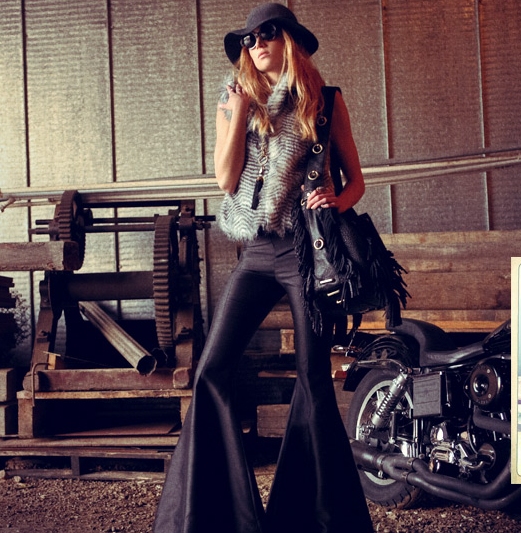 Or if you are as tall as a Victoria Secret model these Ellery Bloodstone extra wide flare pants look insane with this fur vest by BB Dakota add a Pour La Victorie fringed handbag and some Karen Walker sunnies and you are a hippie-biker girl worthy of 70's TV.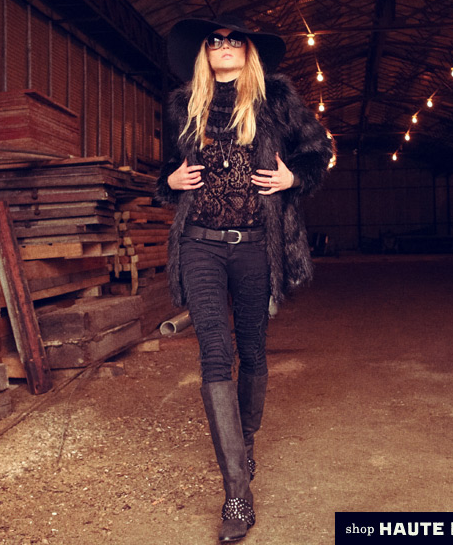 And who can resist the girl in black? To get this look a Halston Heritage fur does the trick with a Bird by Juicy Couture ruffled neck blouse and a pair of Cheap Monday black skinny jeans and you can't forget those tall boots by Antik Batik.
And lastly to give your old jeans and tee an amped up look try throwing on an amazing faux fur like this one by Burning Torch?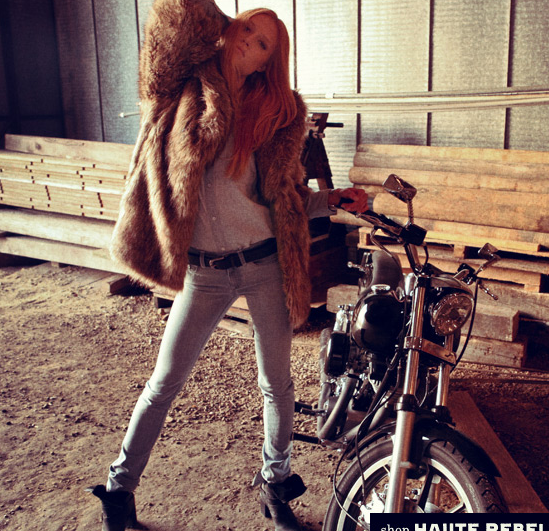 All photos courtesy shopbop.com To see all of the looks in the outlaw collection visit shopbop.com But don't wait because these items are going fast!