So today is the big day that I have been going on about, the kickoff of Mercedes Benz New York Fashion Week. I can't tell you how particularly bummed I am not to be back stage foufing models this year as I have done in years past. Yes I would love to be sitting in the rows of course ohhing and awing and taking furious notes on all the shows as well…but as noted there is something about the energy going on back stage that is like electricity for my fashion bones.
But never fear my spies are keeping me well informed about the shows, reviews, and updates of NY happenings. At this point all I have heard from my secret team is how long they have stood in line to get their credentials. Hopefully all of that will be solved before any of my fav shows happens and hopefully no one will get kicked out the MBFW lounge for writing as one of my girls already did…interesting don't you think to get kicked out when you are writing about the event… well fashion makes people do crazy things I suppose.
In the meantime here are some images straight from the Project Runway show… Spoiler Alert!!!! If you don't know who made it to the finale then close your eyes my friends!!
A bit of Cassanova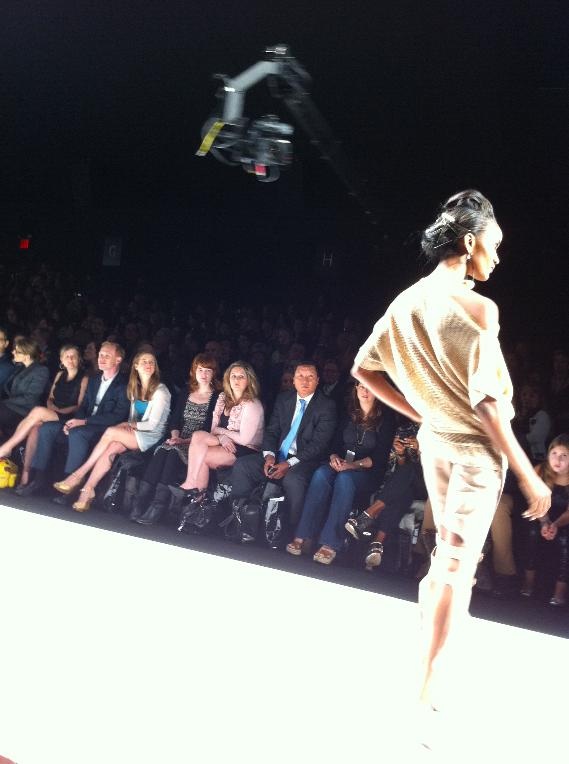 And Christopher Collins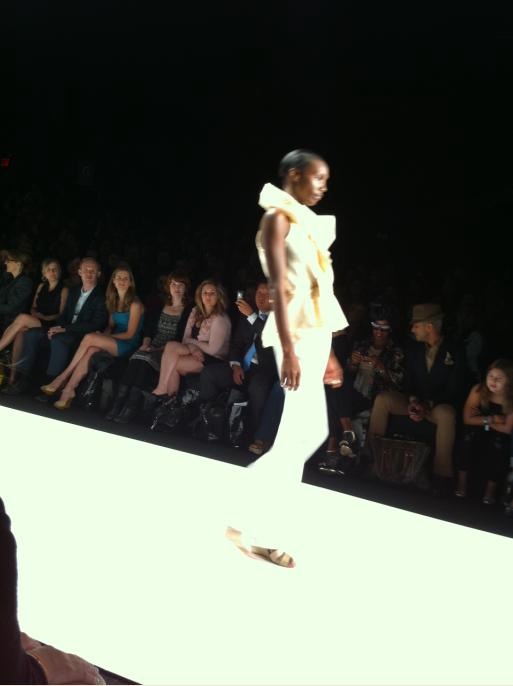 And how about Jessica Simpson parting the mass of photographers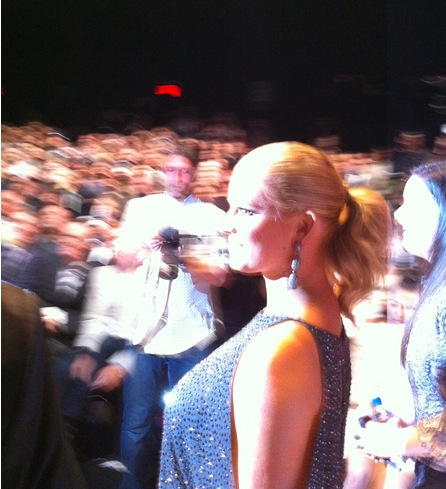 And from the fab Heather Park of MAC a glimpse at the tawny collection of shades being used to paint the face of the Vena Cava models. Stay tuned for photo to come from that show.
And don't forget tomorrow night Fashion's Night Out – It's the fashion shopping party of the year! I suggest heading over the Neiman Marcus to check out the Louboutin extravaganza and an AZ Foothills photo op! But don't forget that Kierland Commons, Biltmore Fashion Park and Scottsdale Fashion Square are all taking part
Founded just last year in New York City by Vogue and the Council of Fashion Designers of America, this global celebration of fashion is set to help boost consumer confidence all in the name of shopping enjoyment.
Guests are invited to Kierland Commons and Scottsdale Fashion Square to enjoy one-of-a-kind events and extras. The experience will include amazing in-store events, trunk shows, appetizers, informal modeling and music.
The list of retailers is both impressive and extensive! Kierland Commons retailers include: 7 For All Mankind, Anthropologie, Banana Republic, BCBG, Chico's, and Michael Kors. Scottsdale Fashion Square retailers include: Ted Baker, Louis Vuitton, Neiman Marcus, Nordstrom, White House | Black Market… the list goes on and on at both locations!
And the best part as an extra bonus and for one night from 6pm – 9pm only, guests can enter to win a two night stay at the W Hotel and a $1000 Westcor shopping spree courtesy of Kierland Commons and Scottsdale Fashion Square. The winner will be announced within the weeks after the events.
At Neiman Marcus A sneak preview of Extending the Runway:Tatiana Sorokko exhibit provided by the Phoenix Art Museum Performances by Scorpius Dance Theatre
The Arizona Taco Festival bites provided by EATER AZ.com Otto Rigan personal appearance and art exhibit
ARIZONAFOOTHILLS.com fashionista photo ops Music from the Raun Alosi Band
Meet local author, Bobi Seredich, as she signs her inspiring new book, Courage Does Not Always Roar The debut of the early works of Paolo Soleri Along with events in every department. I highly recommend a jaunt over to the beauty department to nab one of these babies… a gift with purchase stocked with a few lush samples that you won't want to miss!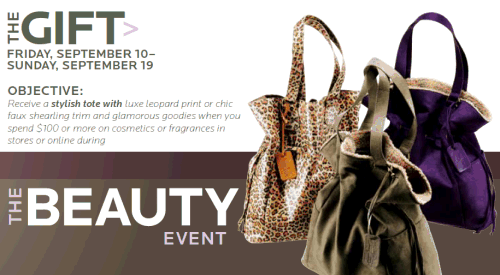 For a complete list of participating retailers, visit www.KierlandCommons.com and www.FashionSquare.com.