After a few months vacation from the fashion-show circuit, we are back… and can you believe we are already going into 2013-wear? Yes that's right it's time to take a look a next year's resort wear must-haves. And as usual, I want it all NOW!
Donna Karan kind of skipped the caftans, shorts, and sandals and went for a pre-season season approach, ""The collection before the next collection," Karan tells style.com. A teaser indeed, she gave us feminine city slicker (what she does best).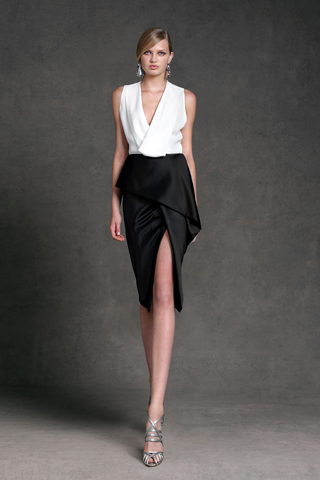 Karan made folds just as about as sexy as any one person can with this white sleeveless top tucked into an asymmetrical folded skirt with a super sexy slit.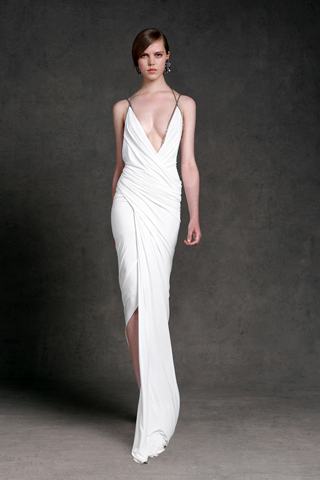 I can definitely see a young, daring Hollywood starlet wearing this gorgeous white gown on the red carpet or to a high-profile party. The detailed straps, plunging neckline, and interesting slit make this more than just a little white dress.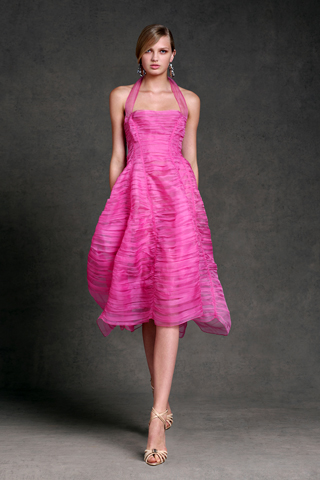 If you want something more akin to a party on a Caribbean island then you will love this vibrant pink halter dress. Its light weight look is perfect for the warmer months.
Loving Lanvin (how many times have those words been uttered?). At the same time I feel like I'm nowhere near cool enough to pull it off.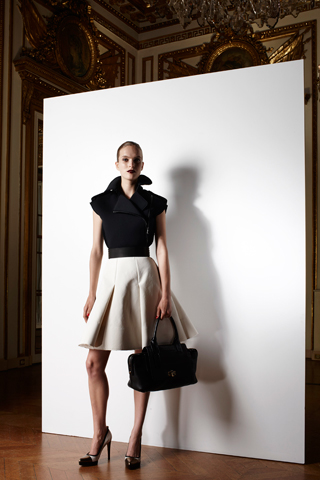 Who knew that a full pleated skirt and collared top could look like this? I mean talk about commanding a room… you would have no problem in this outfit.

This is the kind of skirt that the little fashionista inside dreams about…FASHION!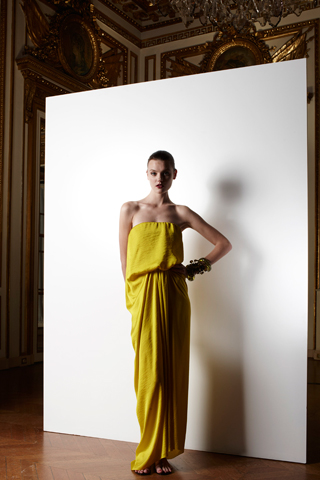 I'm borderline obsessed with this maxi. It would look perfect with an edgy pair of black leather gladiator sandals. No doubt made for the 21st century goddess.
Gucci's color palette makes me drool, just a bit! I can honestly say there is not one look I don't like and I pulled way too many pictures to share with you. So here are just a few…. But seriously you need to head on over to style.com and see them all.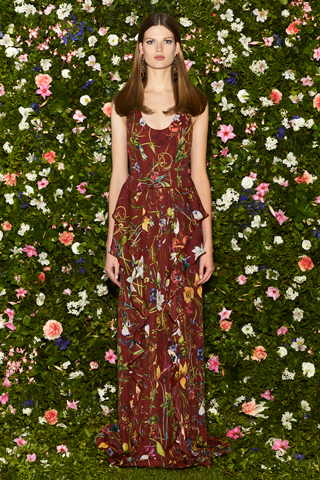 This chocolaty copper brown color can stand the test of time from season to season and year to year. Add the amazing colorful floral print and you have an eternal garment.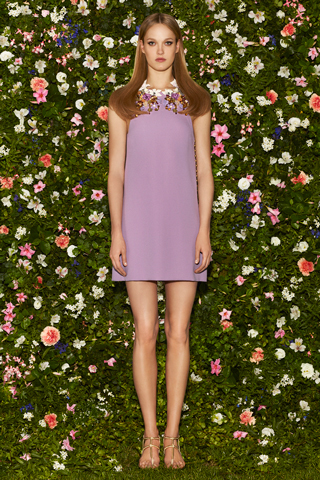 A lavender shift dress with floral neckline embellishments—simple and chic.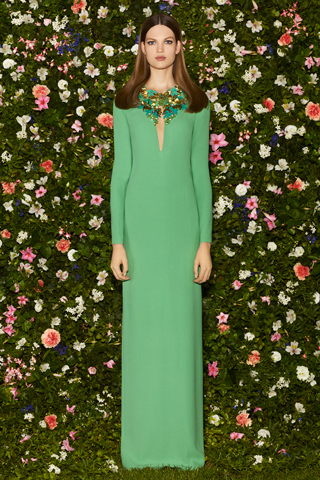 This green number is body conscious in a covered up sense of the description…seriously refreshing. Might we be saying "goodbye mini" and "hello long and sexy"?
By Kristianne Young
Photo/source: style.com