Celebrities have been working the carpet, the fashionable streets, and movie premiers during the month of March. If like me you've watched the E! Channel's Fashion Police then you may already be caught up on all the fashion happenings…Joan Rivers is surely something else… I won't attempt to even try to compete with that; instead here is my celebrity fashion roundup.
SJP is on both my "ahhhmazing" and "I'm not so sure" lists today. Let's talk about the sheer lace blouse and bra ordeal she wore to the Louis Vuitton show a few weeks ago. Some say that only Sarah Jessica Parker could pull it off because she is after all Carrie Bradshaw and wouldn't Carrie pull it off just perfectly? Personally, I'm not so sure.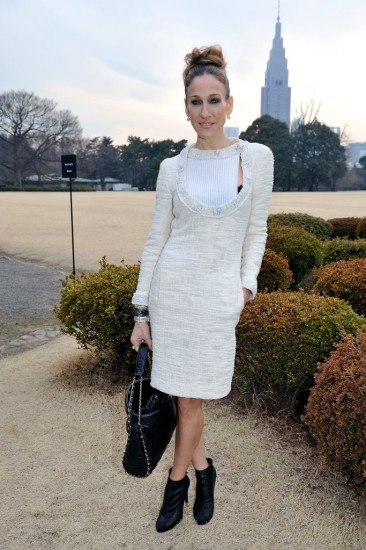 Photo: wwd.com
On a completely other and chic note, SJP took my breath away in this ivory tweed dress paired with black booties while in Tokyo, Japan for the Chanel show. This look says ultra-chic Mrs. Broderick rather than Carrie Bradshaw…and I love it!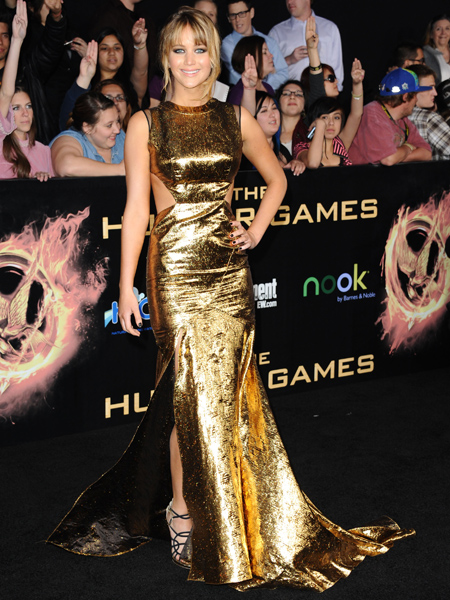 Are you a die-hard Hunger Games fan? Even if the answer to this question is no, I am sure that you have seen and heard about Jennifer Lawrence's (a.k.a. Katniss Everdeen) Prabal Gurung gold cutout dress at the L.A. premiere of the Hunger Games. The girl looked hot… no doubt we will see more of her on the red carpet in the future.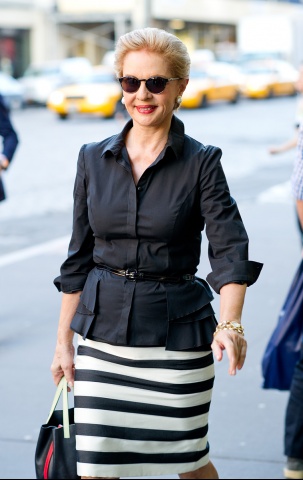 Photo: vogue.com
My next pick is more of a fashion celebrity, Carolina Herrera looks put together, classic, sophisticated, and of course makes it all look so easy. I adore the striped skirt and the black button-up with flared cuffs—oh so cool. The skinny belts pulls it all together and I can't forget those shades… I wonder who makes them?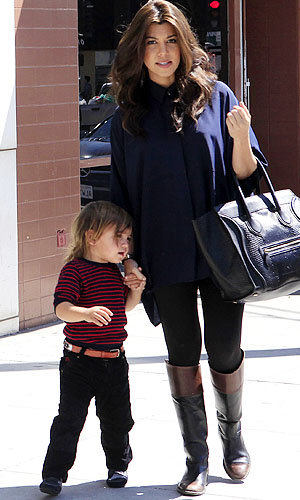 Photo: omg.yahoo.com
A huge fan of the Kardashians? I wouldn't say that, but I think that Kourtney looks great in this picture with her son Mason. Her outfit is mommy appropriate and looks comfortable with the flowy oversized top and tights. The boots are my favorite part of this look and lend a bit of sophistication to the outfit. The handbag is huge to say the least, but moms need a lot of room for toys, wet naps, cheerios and such. So I say, why not at least make it stylish. And I think that Kourtney would agree.
What were some of your favorite celebrity looks this month?
By Kristianne Young