Well finally, we are starting to hear more and more about "things turning around" I mean how else do you explain on Thursday mass retailers Hennes and Mauritz (otherwise known as H & M) sharing plans to launch a new chain of stores in 2013 to broaden it's offerings? Womens Wear Daily reported the following rumor on Tuesday: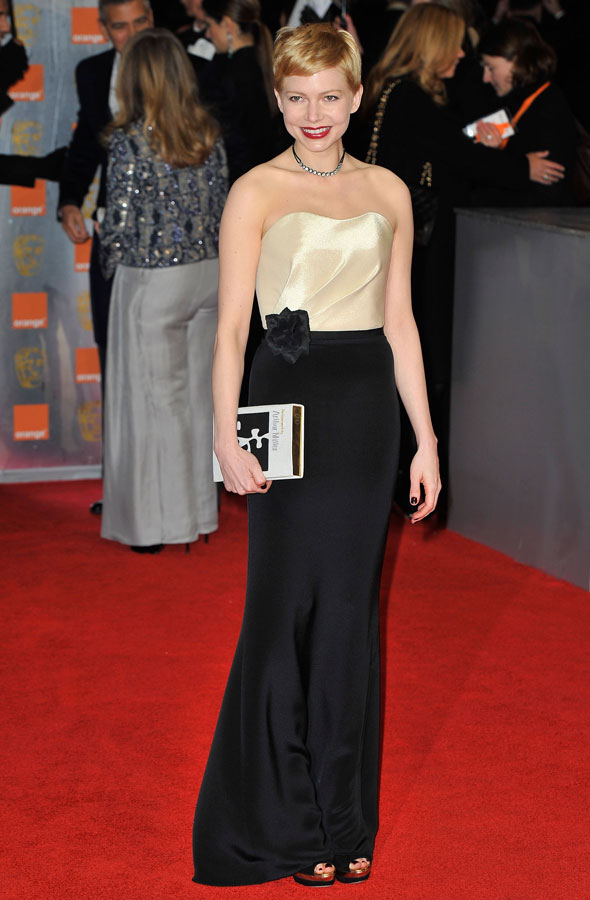 Following its recent foray into red-carpet dressing, Hennes & Mauritz is rumored to be planning a luxury brand that would be more expensive than its high-end COS brand. Contacted on Monday, H&M neither confirmed nor denied a report in the Swedish financial daily Dagens Industri (DI) that it was working on the new concept. "We are constantly looking at new ideas; it's a natural part of our work. However, there is nothing new that we can [talk] about for the moment," spokeswoman Charlotta Nemlin said.

The project is said to involve designer Behnaz Aram, who previously designed women's ready-to-wear for Swedish brand Whyred. In August 2011, Aram joined the design team at H&M New Business, the division in charge of the COS, Monki, Weekday and Cheap Monday brands.

 Michelle Williams wore a custom-made H&M dress to the British Academy of Film and Television Arts awards in London, and the retailer will make its red-carpet creations available to the masses with the April 12 launch of the Exclusive Glamour Conscious Collection in around 100 stores worldwide. The line is made using more sustainable materials, and features items worn by stars including Amanda Seyfried, Viola Davis and Kristin Davis.
But yesterday on WWD head of investor relations Nils Vinge denied media reports that the new brand, due to be rolled out in Europe at the start of next year, would be "a luxury version" of its high-end COS brand.

"It will be something else, but we do, however, build on the positive experiences we have from COS," he told analysts in a telephone conference.
"We have identified a gap in the market, and we're very excited about this."

Asked by one analyst if he could confirm the new launch was indeed a clothing line, Vinge laughed and replied: "No, sorry. When we have more to say, we will come back to you."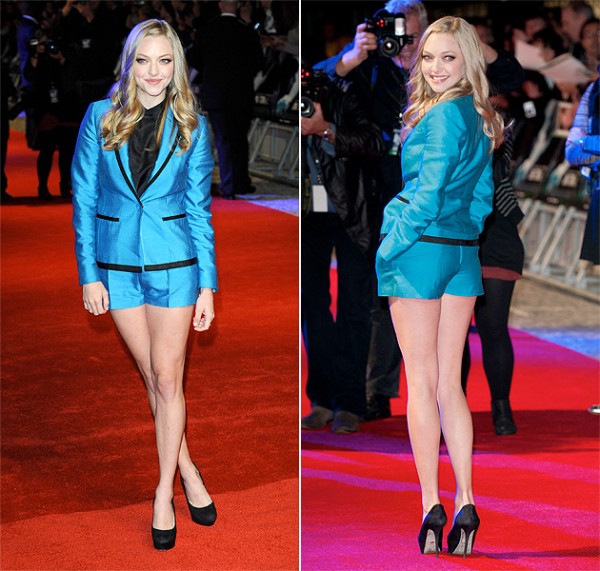 H&M head of communications Kristina Stenvinkel confirmed that Behnaz Aram, previously women's wear designer at Swedish brand Whyred, was one of the designers on the new brand's team, which is based in Paris and Stockholm.

Vinge said the retailer also plans to broaden the range of its H&M stores by adding new concepts and product categories..

"We're working harder than ever, both on delivering strong sales and profits here and now and also on securing many years of continued successful expansion,"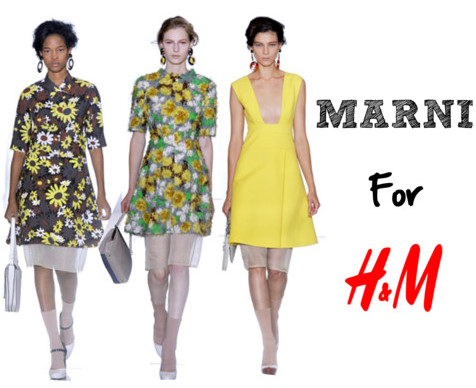 Of course the H & M Collections and collaborations have been wildly successful with designers brands such as Lanvin, Marni and Versace' so I for one am waiting somewhat anxiously to see if there will be a roll out of luxury concepts in the future. What has been your favorite H & M collaboration