Earlier in the week we received a fun recap of Diane's time in the city, New York City that is. She has had a blast gallivanting through the tents at New York Fashion Week and we have had an equally good time following her every step thanks to all of our favorite social networks. For those of us who didn't get to head east this time around, Fashion's Night Out gave us a chance to celebrate fashion locally.
Besides trying to figure out what to wear for the big night, our toughest decision was "Where to spend the big night?" Wishing we could be at two or even five places at once. We at last chose to head to our favorite shopping spot—Saks Fifth Avenue at Biltmore Fashion Park.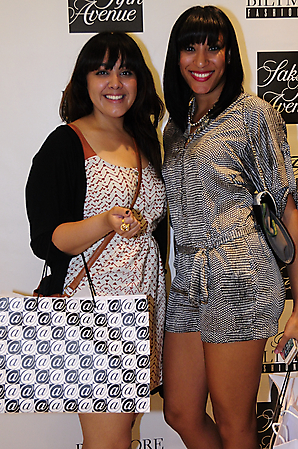 photo: azfoothills.com
Upon arrival our lovely Arizona Foothills Magazine photographer was there to snap a pic of all of our/your hard work… hair, makeup, outfit, shoes, and accessories (head on over to the FNO gallery to take a gander at your gorgeous self). Or perhaps you forwent the whole hair ordeal in order to get it made up by the pros at Red Door Spa who set up a mini salon in the cosmetics section.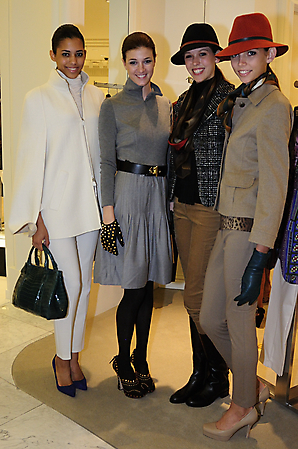 photo: azfoothills.com
As we traveled from section to section we got a sampling of delicious bites and drinks (from miniature martinis to sophisticated mocktails), all that the Saks cosmetics team has to offer, and my favorite part, this season's trends in the form of a runway show and informal modeling by the beauties of Agency Arizona. Not to mention the great live music. Altogether it was a lovely night!
Of course we would be amiss if we didn't get to at least one Spring 2013 collection, especially with all of this talk about FNO. You may or may not know that I have an insurmountable love for Oscar de la Renta, in my world there is no one better, and I think he may have proved just that at yesterday's show.
de la Renta amped up his customary feminine silhouettes with color (and not just any color) and baubles (I'm at a loss for what else to call them). The collection runs the gamut from prim and proper lace separates to risqué rubber skirts and seemingly everything in between.
Surely after this show every girl will be matching her hair chalk to her outfit. I think I may just head out and get some today!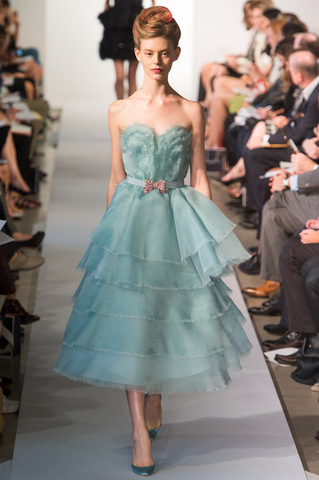 Also I am in love with these jeweled bow belts!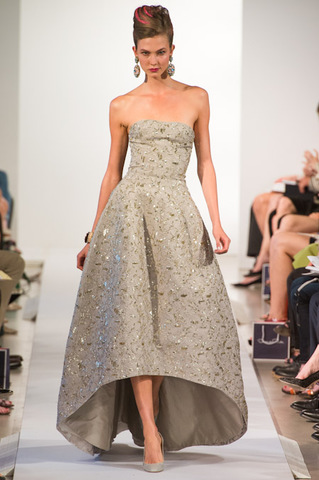 runway photos: style.com
And if you haven't already seen it, Ms. Karlie Kloss rocked the final look like nobody else can.
I could literally go on about every single one of the 61 looks, but I will not torture you (though it would be my first choice).
By Kristianne Young