If you were lucky enough to attend the 1st Annual Polo Party at WestWorld of Scottsdale in November then you are probably pretty familiar with the name Barrett-Jackson. Toting the title of "The World's Greatest Collector Car Auctions" the company gave Polo Party goers a sneak peek at the 42st Annual Barrett-Jackson Collector Car Auction coming to WestWorld on January 15-22, 2012.
You may not fancy yourself a car collector and are probably wondering why we are talking about car auctions on AFM Style Files, don't worry this lead to fashion and a whole lot of it. Barrett-Jackson is undoubtedly known for putting together some of the best car auctions events in the country, but this year they have decided to make it an event, not just for dads, grandfathers, uncles etc. but rather for the whole family—fashion forward women included.
Here are some of the events you won't want to miss along with some fabulous outfit ideas to get your wheels turning before the big week.
VIP Preview/ Catwalk for a Cause 3D – Featuring American Idol alum and Arizona native Jordin Sparks, this year's "Catwalk for a Cause 3D" takes place from 7 – 10 pm Tuesday, Jan. 17th in the Lifestyle Pavillion, with event proceeds benefiting MAD (Making a Difference) Girls.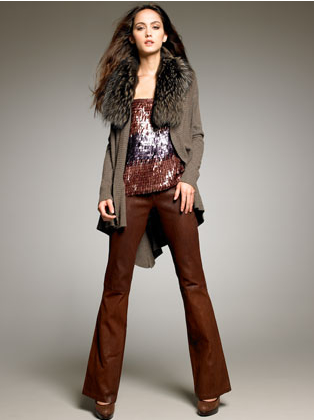 Alice+Olivia at Neiman Marcus
The greatest thing about fashion shows is that you can get away with wearing virtually anything. I don't mean sweatpants, I mean your craziest top, your funniest piece of fur (faux or otherwise), and your hottest heels.
Dress for Success Style Show featuring Bobbi Brown make-up artists, previews of the latest trends in fashion, CRAVE stylists and fashion show, taking place from 10 am – 3 pm Thursday, Jan. 19th, in the Lifestyle Pavilion, with proceeds benefiting Dress for Success Phoenix.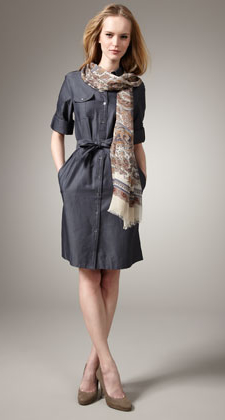 Craig Taylor at Neiman Marcus
A more casual fashion show and demonstration still calls for great fashion, just perhaps a bit more in line with the event. Choose your favorite casual dress and add a scarf—you'll be comfy but still look like you tried.
Jazz, Jewelry & Bedazzled Brunch from 10 am – 3pm Saturday, Jan. 21st, in the Lifestyle Pavilion, featuring a high-fashion jewelry expo & champagne tastings.
Brunches are the best time to get a little bit fancy. Wear your favorite printed or bright colored pants with a bold top and your favorite knee-length coat.
Icing: The Million Dollar Diamond and Dessert Show – The gem of the Barrett-Jackson Lifestyle Pavilion, featuring a VIP preview show with Beach Bunnies, Million Dollar Diamond Fashion Show and a sampling of sweet confections. Benefiting the American Cancer Society.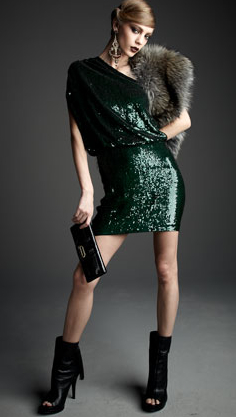 Haute Hippie at Neiman Marcus
Time to get extra fancy, wear your favorite dress—sparkles and all.
By Kristianne Young