Diane Von Furstenberg, queen of the iconic wrap dress, is getting her own reality TV show.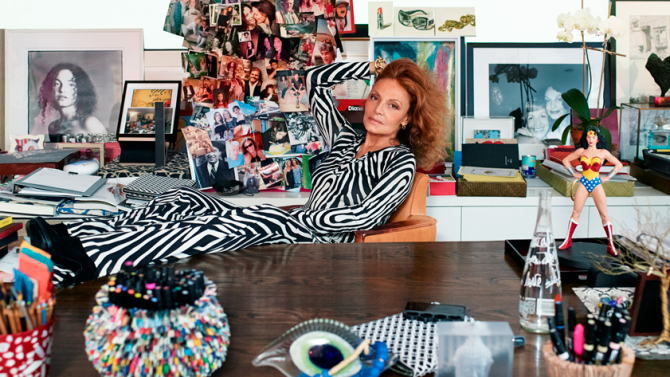 Airing on E!, The DVF Project will document Von Furstenberg's search to find a new Global Brand Ambassador.
"I am so thrilled to partner with E! and to grant young women the opportunity to become the women they want to be!" said Furstenberg to E!.
The new docu-series will essentially be one long and intense interview process for contestants who hope to be chosen to join the forces of one of fashion's most sought-after designers.
As part of the process, hopefuls will travel across the country for events, work on multimillion-dollar campaigns, meet celebrities, produce charity events and be challenged with the ultimate test: attending Fashion Week.
The DVF Project is set to premiere in late 2014.