Last week fashion fanatics and lovers of French Vogue were let in on the terrible truth… Carine Roitfeld Editor in Chief, style muse, and fashion icon would be stepping down from her post come 2011. Needless to say for a girl like me who adores CR and counts her as one of my personal fashion icons and favorites it was a bummer of a moment.
For those that are not familiar with the magical touch of Carine, suffice it to say that this women helped take French Vogue from the less than stellar existence that it had sunken into just a few years prior and revved it up to be one of the most popular fashion magazines on the planet.
This week on Monday WWD online filled us in on the further and occasionally juicy details of Carine's departure. Here is an excerpt from their report in two parts.
by Joelle Diderich with contributions from Samantha Conti , Jennifer Weil
PARIS — Who will it be?
That was the question occupying most of the fashion and media world Friday following the surprise decision by Carine Roitfeld — designer muse, style icon and trendsetter extraordinaire — to step down as editor in chief of French Vogue after a decade at the helm.
In an interview with WWD, the 56-year-old editor said she would leave in late January or early February, but that she didn't have a new job lined up.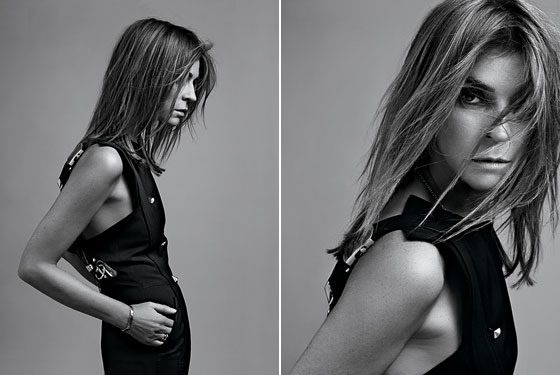 She said she had been mulling the decision since summer, and was leaving on a high note after French Vogue's 90th anniversary issue in October, which was feted at a masked ball during Paris Fashion Week that drew the industry's top brass.
Now attention has turned to who will step into her shoes. Among the frontrunners being talked about in industry circles is French Vogue's fashion director, Emmanuelle Alt, Roitfeld's right-hand woman, though there are doubts about whether she would want to trade in styling to shoulder bigger responsibilities at the magazine.
Also being touted are Virginie Mouzat, the intellectual fashion editor of French daily Le Figaro who recently published her second novel; television presenter Alexandra Golovanoff, who specializes in economics and fashion, and Aliona Doletskaya, who has been without a job since resigning in July as editor in chief of Russian Vogue.
Xavier Romatet, chairman of Condé Nast France, declined to comment on rumored candidates. "Of course I regret Carine's decision, even if I understand it," he said in a statement published on Web site vogue.fr.
Roitfeld phoned close friends including Riccardo Tisci, Hedi Slimane, Azzedine Alaïa, Alber Elbaz and Delphine Arnault on Thursday night to break the news of her impending departure herself. But the announcement on Friday morning came as a shock to her staff, many of whom were reduced to tears.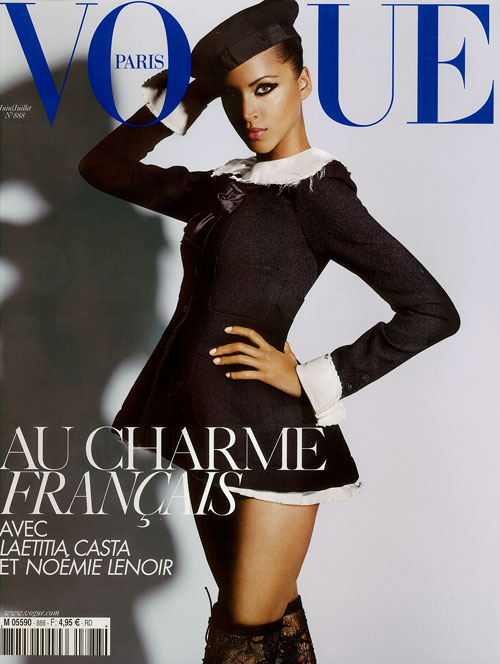 Tisci, the artistic director of Givenchy, said he was confident Roitfeld would remain a major force in fashion.
"Carine is completely unique. She has a revolutionary way of working, and her influence is and will continue to be present at every level of the fashion industry. She is one of the most courageous, elegant, avant-garde and bold women — a true visionary," he said.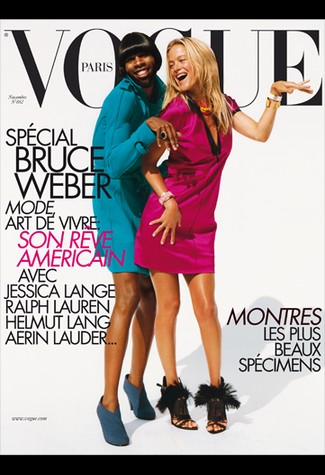 An industry insider who has worked with leading luxury brands said Roitfeld's departure marked the end of an era.
"One always had the feeling that French Vogue was a bit like a family photo album. The tribal, ultrahip attitude of the magazine perhaps no longer fits with the zeitgeist at a time when fashion is global," said the source.
Jonathan Newhouse, chairman of Condé Nast International, praised Roitfeld's tenure. "Under her direction, Vogue Paris has achieved record levels of circulation, advertising and editorial success," he said in a statement. "Carine herself has become widely known as an icon of style, fulfilling the role with charm and graciousness. She has become a giant in her profession."
According to estimates, French Vogue's circulation rose nearly 45 percent between 2000 and 2010. Newhouse added that a new editor for French Vogue would be named in coming weeks.
One industry insider speculated Roitfeld was under increasing pressure to feature advertisers in her shoots. "She only really published the clothes she liked," the source said. Others pointed to her lack of interest in the Web as a handicap.
Roitfeld was a controversial choice from the start, having made her mark as stylist and muse to Tom Ford during his Gucci years, when together they popularized "porno chic." She brought that freedom of tone to French Vogue, whose fashion editorials frequently feature nudity and smoking.
Despite those detractors, she has consistently set the tone both on and off the runway. The advent of street style bloggers has only reinforced her status as a fashion icon, culminating in repeated speculation that she would replace Anna Wintour as editor in chief of Vogue in the U.S. Roitfeld has always dismissed that rumor as unfounded, even as it created tension between the two female editors. Industry observers say she now could take on a new editorial position at a fashion magazine or return to consulting for luxury brands — perhaps even for Ford, who recently made a comeback on the women's wear scene.
Stay tuned for tomorrow's post – WWD An interview with Carine.