From an electric-hued butterfly to a Flamin' Hot Cheeto, see which celebs took their Halloween costumes up a notch this year. Check out this year's best celebrity Halloween costumes below:
Taylor Swift


Swift dressed as a self-proclaimed "pegacorn" – a hybrid of a unicorn and Pegasus.
Heidi Klum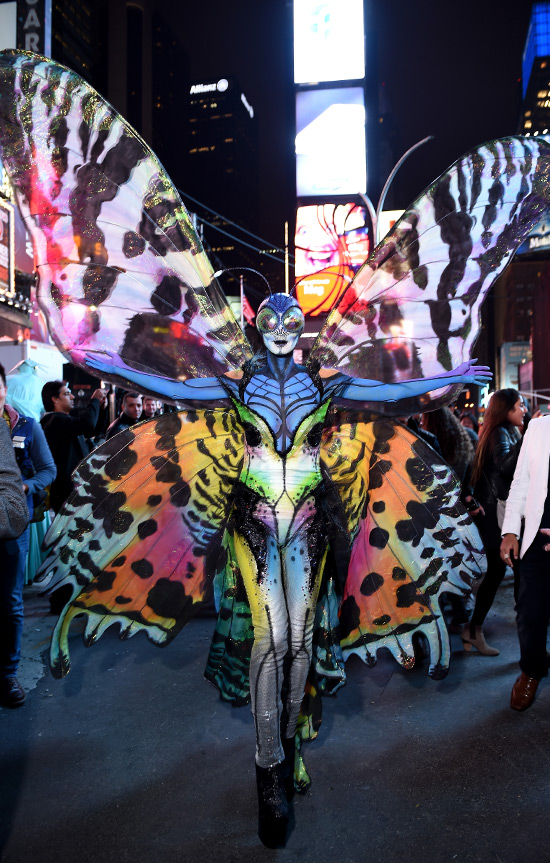 Heidi Klum is known for going all-out with her Halloween costumes, and this year was no exception. The supermodel transformed into a colorful and otherworldly butterfly for the evening at her 15th annual Halloween party.
Cindy Crawford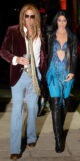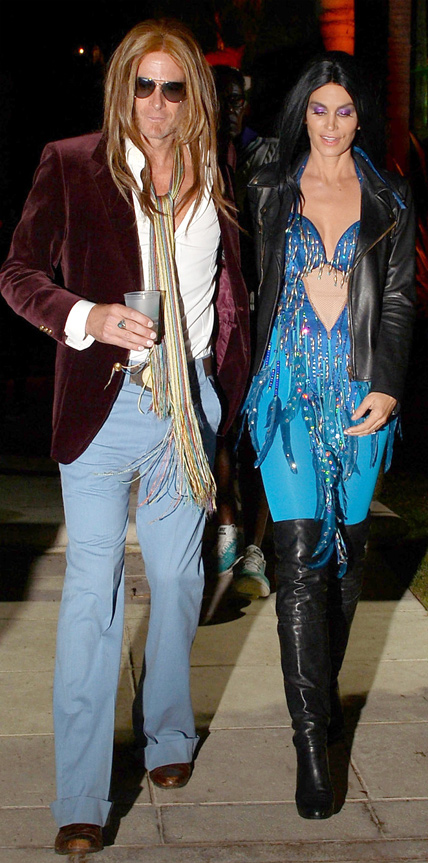 In other supermodel news, Cindy Crawford stepped out with her husband in matching Sonny and Cher costumes to attend a Halloween party in Beverly Hills.
Kim Kardashian, North West, Joyce Bonelli, and Bonelli's Son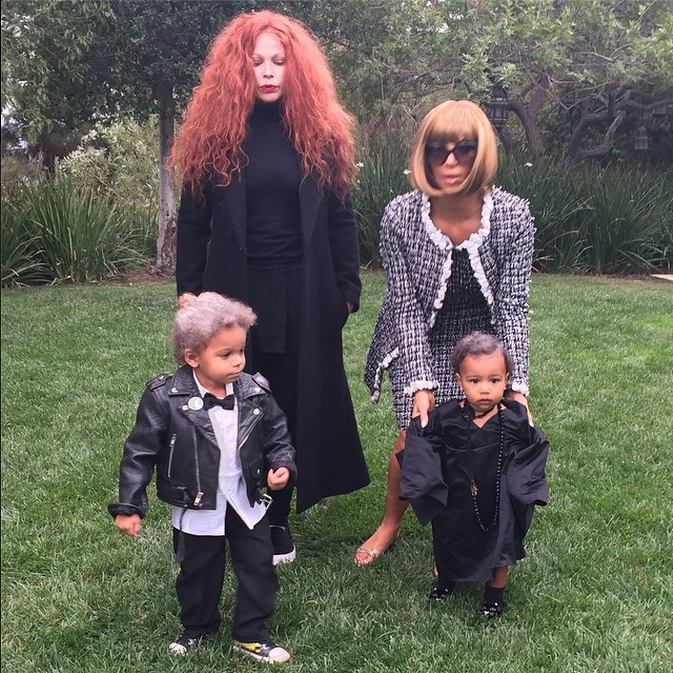 As Anna Wintour and Andre Leon Talley with Joyce Bonelli and her son as Grace Coddington and Karl Lagerfeld.
Katy Perry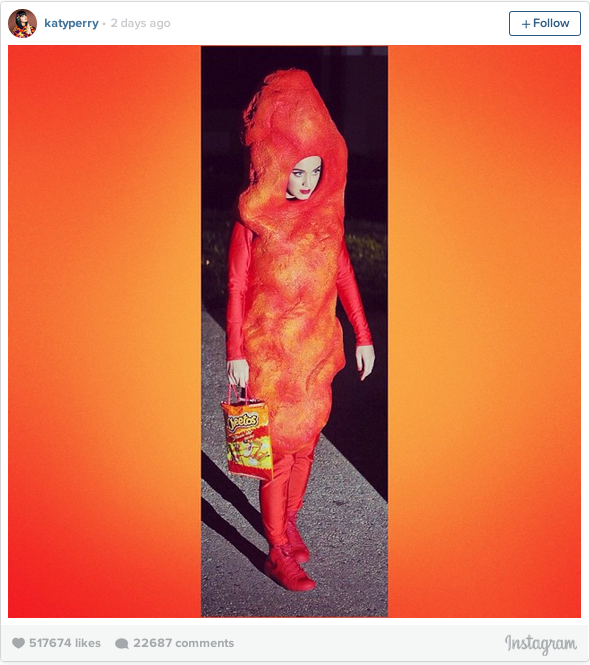 The singer became the embodiment of a Flamin' Hot Cheeto, replete with red bodysuit, red high-top Converse and a Hot Cheetos purse.
Liv Tyler


One of the most adorable and creative Halloween costumes was expectant mommy Liv Tyler's "bun in my oven" costume.
Iggy dressed up as Marlon Wayans from White Chicks after Snoop Dogg recently compared her to the character. "Bye haterzzzzz," she captioned.