As you may very well know by now (unless you've been living under a rock, of course) Miley Cyrus hosted the MTV Video Music Awards Sunday night in Los Angeles. In typical Miley fashion, Cyrus sought to shock (and maybe confuse) with her outlandish style of kooky, barely there looks.
In fact, it was exactly two years ago at the VMAs that the new, provocative Miley stepped out onto the stage twerking and waving a giant foam finger while performing "Blurred Lines" alongside Robin Thicke.
Cyrus changed into a total of nine different outfits throughout the evening yesterday that ranged from a sequined jumpsuit (the most modest look) to a custom Versace Couture outfit that was basically suspenders with carefully placed crystals.
Though it's truly impressive that she managed to suffer only one nip-slip, we're pretty sure she didn't sweat it.
Ahead, see all of Miley Cyrus's outfits from the 2015 VMAs:
1.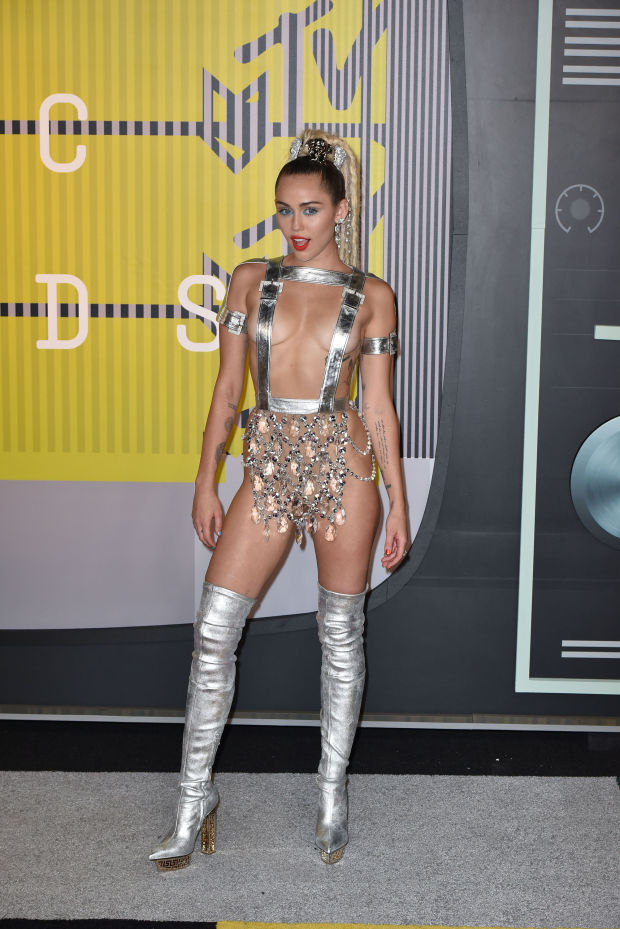 2.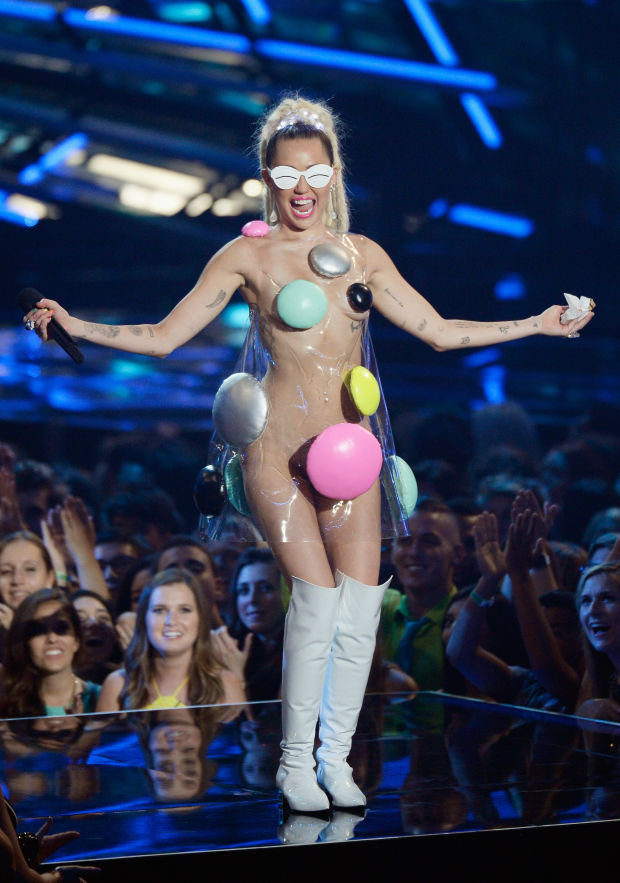 3.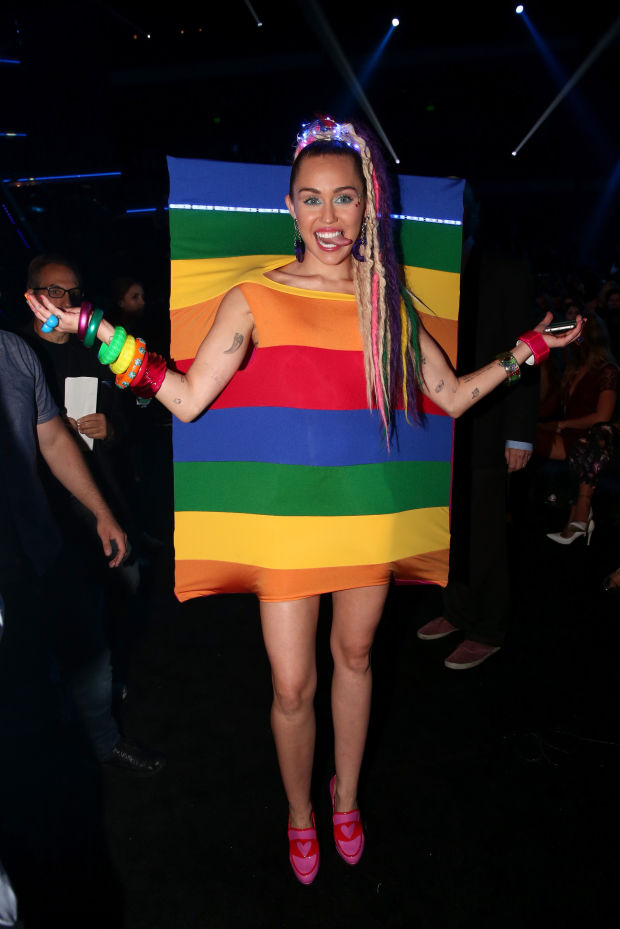 4.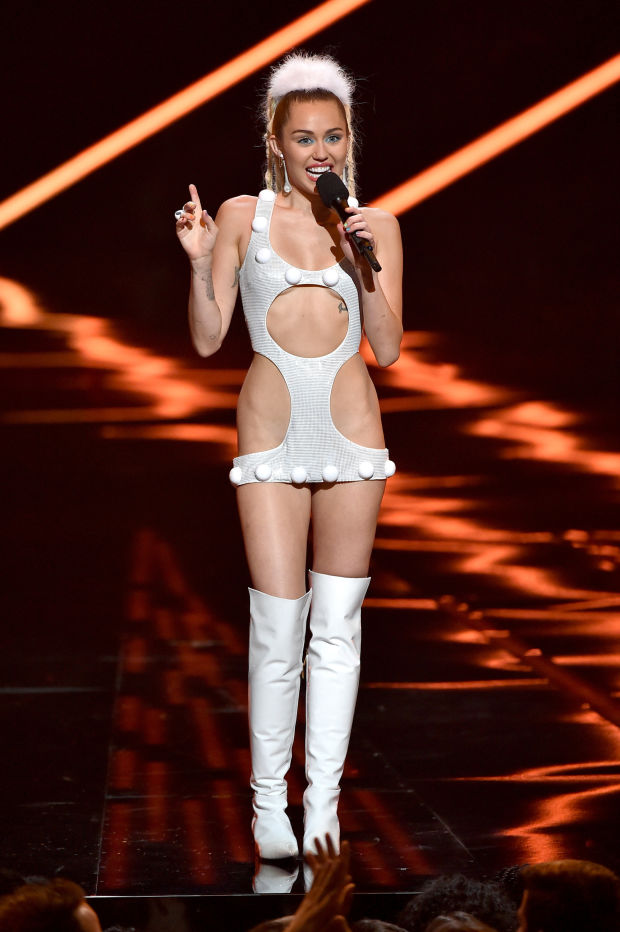 5.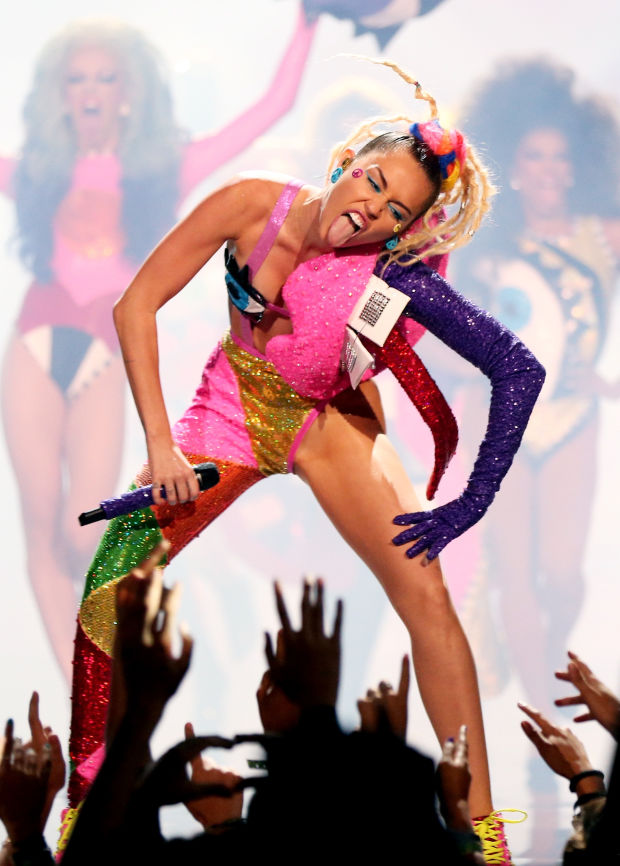 6.
7.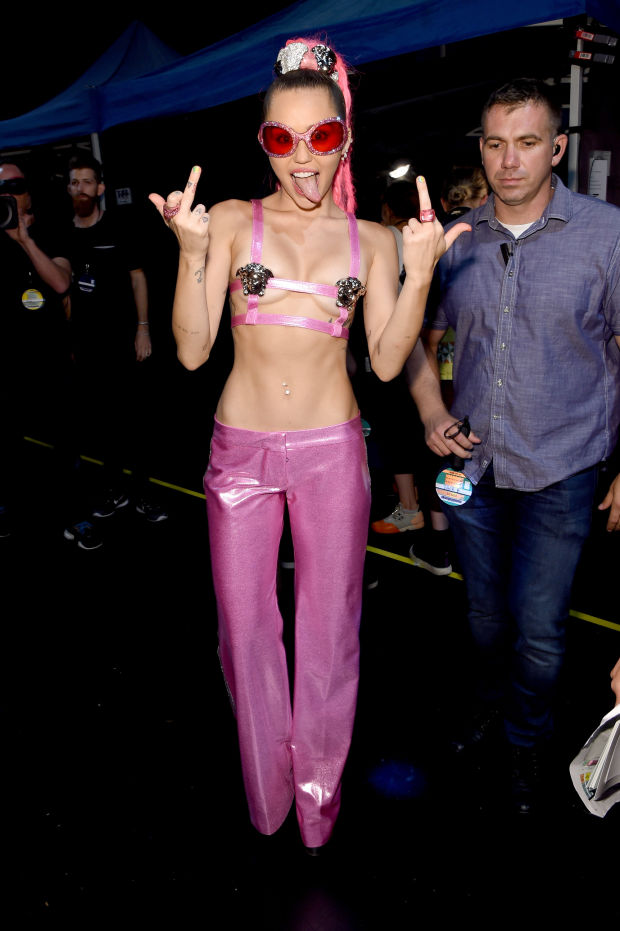 8.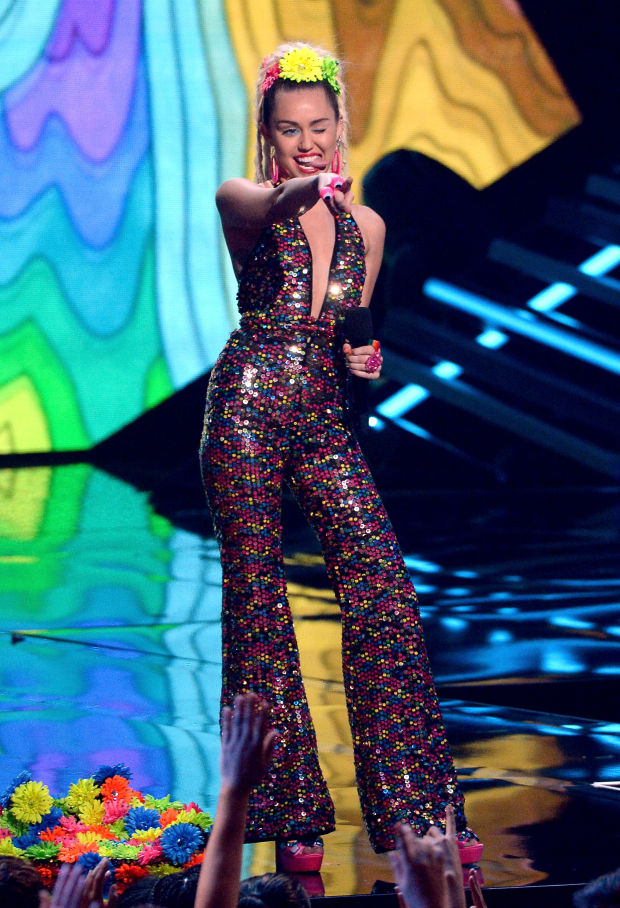 9.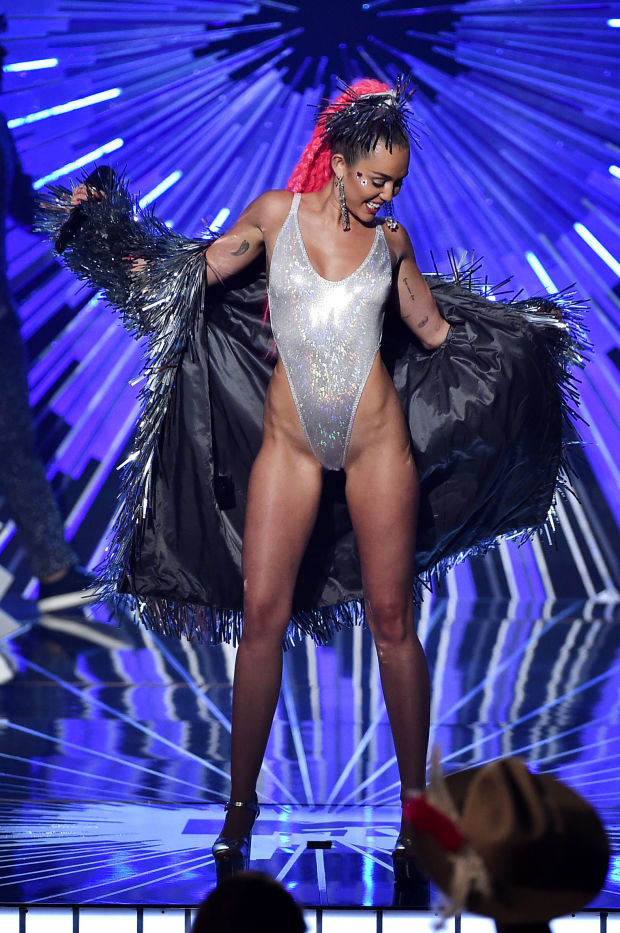 All images Getty