Despite snowstorms and arctic temps, New York Fashion Week (NYFW) is in full swing with models, fashionistas and celebs strutting, running and gracefully navigating black ice-ridden sidewalks throughout the city.
The runway is diverse as ever this season, as designers push new creative boundaries and engage new talent on the runway. Fashion folk and celebrities sit tête-à-tête as the fashion world waits with bated breath to see which hot ticket clothes and accessories will grace the red carpet, magazine covers and street style snaps in the months to come.
Stay tuned to updates throughout the week on the hottest news and trends to come out of New York Fashion Week 2015.
1. Star-Studded FROW
Everyone knows it matters where you sit at a fashion show – namely the front row (aka FROW). The celeb attendance roster has stayed strong this season, with the likes of Rihanna, Beyonce, Jay Z, Kanye West and the Kardashians popping up everywhere.
2. Bedazzled Lashes at Rodarte

At Rodarte, models' lower lash lines were delicately lined with sparkling Swarovski crystals that were glued and attached by a silver string.
3. Trend to Know: Fringe

From BCBG, Edun, Mara Hoffman, and more, fringe was seen everywhere – on outerwear, accessories and, most notably, skirts.
4. Disabled Models Rock the Runway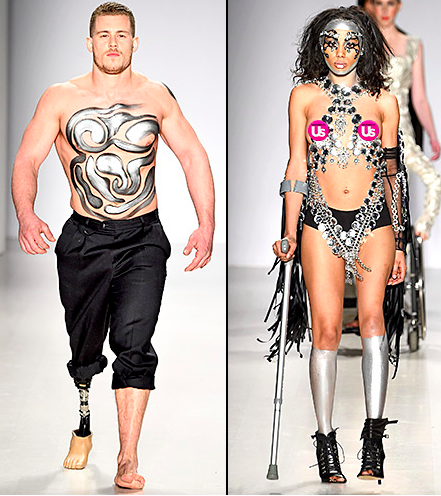 For the first time ever, disabled models rocked the runway at FTL MODA, an Italian brand that teamed up with research organization Fondazione Vertical to find a cure for spinal cord injuries.
5. Naomi Campbell Makes Zac Posen a Show to Remember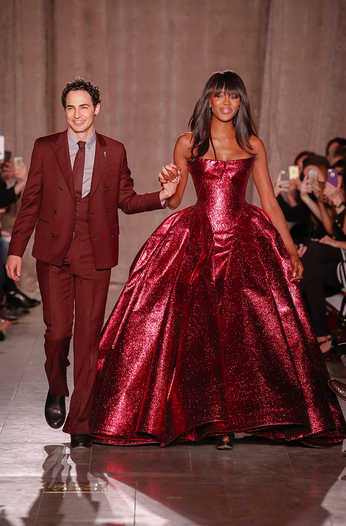 As if we needed more proof, Naomi Campbell proved her ageless supermodel status closing the Zac Posen show in a sparkling taffeta ball gown hand in hand with the designer Monday evening.