Recently I have become a huge fan of aromatherapy. I'm not sure if it is because I enjoy being pampered (I mean who doesn't?) or the fact that I will try anything if it claims to help me relax… I'm betting on the latter! Either way aromatherapy is my newest obsession!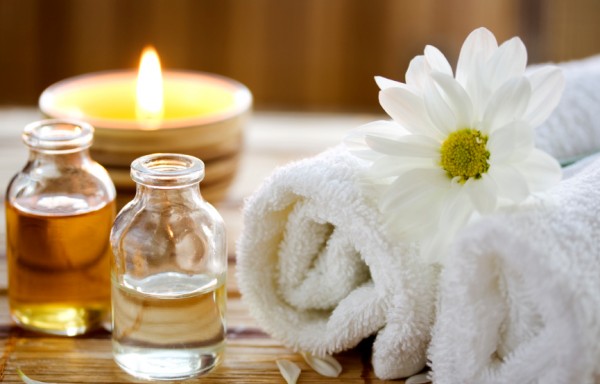 The world of aromatherapy is vast and there are so many products, but I'll restrain myself and only share the ones I really love and how they will help you feel a little more Zen.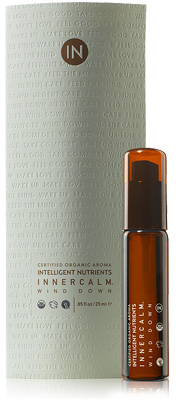 Intelligent Nutrients is obviously one of our favorites, we talked about their hair care products in yesterdays post, and we've mentioned these certified organic essential oil aromatic sprays before, but believe me they are worth mentioning again. 'Innercalm-Wind Down' is amazing and I could literally spray it all day. sweet orange, white grapefruit, and mandarin are mixed to create a balance between mind and body. Intelligent Nutrients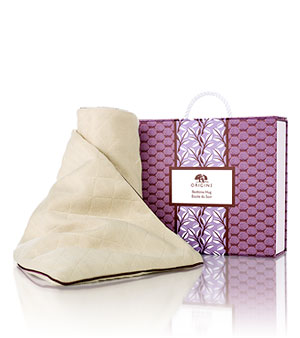 Origins Bedtime Hug is a must-have for yourself and a wonderful gift for the ones you love (read: "great Valentine's Day Gift"). The hug is a body wrap with essential oil from lavender, lemon, and orange. Warm it up and use it to release tension from the back, neck, shoulders, legs, and arms. It also comes in the Heart Warming Hug version with orange, ginger, and lemon. Enjoy! At Dillards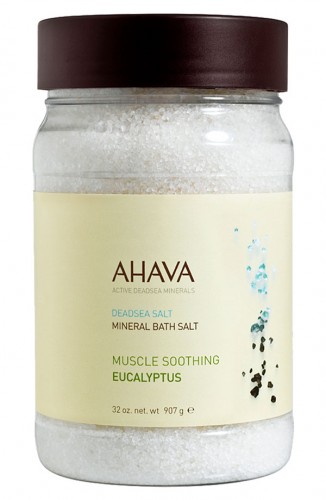 Running out of bath salt is an emergency in my household, especially if I need to unwind from a long week. Ahava Muscle Soothing Deadsea Salt is one bath salt you'll never want to be without. It is 100% pure Dead Sea salt and contains 21 essential health-inducing minerals relieving sore muscles. You'll feel rejuvenated and your skin will feel extra soft. At Nordstrom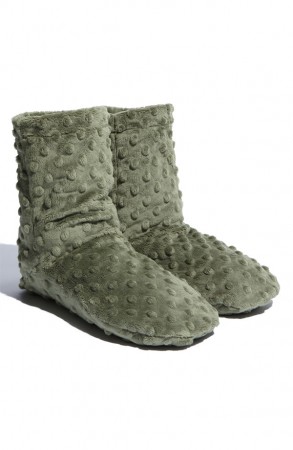 This may sound ridiculous and you may feel ridiculous, but your feet will thank you for getting these Sonoma Lavender Dot Spa Boots. You have to admit they are kind of cute though. Anyway these soft, lavender and flaxseed, aromatherapy booties can be warmed to sooth achy feet (you know the feet that hate you for walking in heels for 8 hours… or in my case even 2 hours). At Nordstrom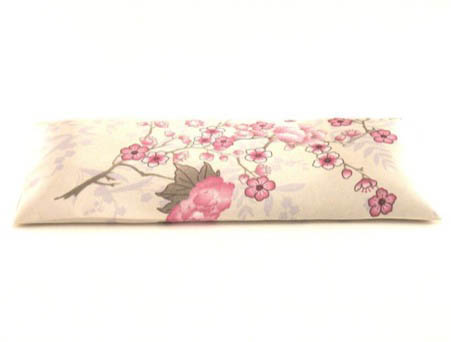 My favorite part of a massage, well besides the massage, is when they put the lavender eye pillow over my eyes and I fall asleep. As you read that sentence you may have gotten the picture of Audrey Hepburn wearing her turquoise sleep mask a la Breakfast at Tiffany's … but that's entirely the wrong idea. These little pillows are filled with flax seeds and lavender contour to your face adding gentle pressure. They help with tired eyes after staring at the computer all day, relieve sinus pain and pressure, and some even say they help release toxins… I say it's worth a shot.
By Kristianne Young