If your mornings are as hectic as mine, sometimes the beauty routine gets cut short, but I still want to look pulled together. Often that means, getting the makeup on quickly or skipping a shampoo in favor of a second day style.
As a makeup artist and hairstylist, I tend to be a pretty quick improviser but just last night I happened to spy some great ideas by super stylist and Jessica's Simpson's hair partner Ken Paves.
One of the more fashion forward looks that he created was one that used his fantastic braided headband. First add a little bit of grooming cream to the hair to smooth down any fly aways, they pull hair into a loose low side braid. Pull the braided headband down over the hair almost like a sweat band leaving some hair hanging out of the bottom. Using matching bobby pins cover the back of the head band strap with hair and secure with a pin. You can either pin the braid horizontally across the back of the head band, or you can secure it into a twist or bun like Sienna Miller's do
.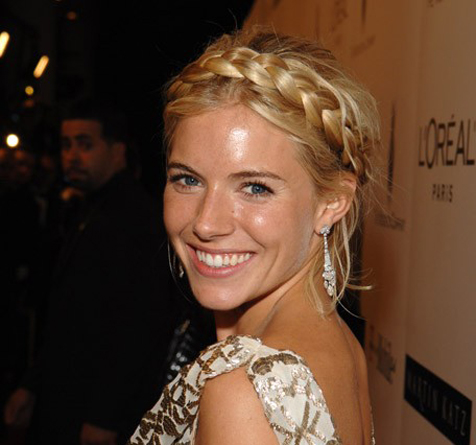 Another great look and one that I have used often is to wrap sections of hair around a barrel curling iron to create loose long waves. To create more of a carefree look, start a few inches below the roots and leave ends uncurled, then shake hair and spray for a tousled look.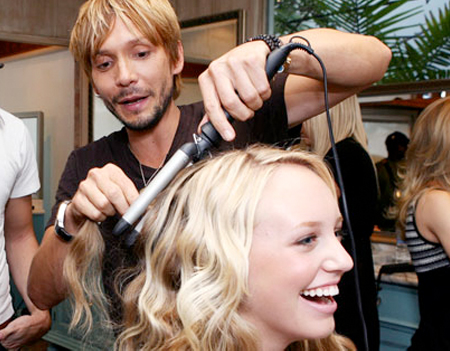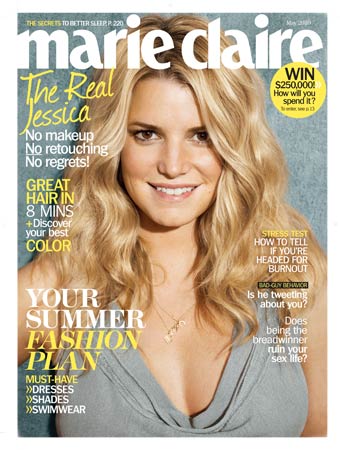 Or another great idea to get some volume or wave without much effort, using small or medium Velcro rollers, roll the hair in sections right around the crown, then cover with a shower cap (or a turbin towel) shower then, remove the cap, lightly blow dry, let hair cool, undo rollers and shake hair or brush lightly and spray to hold.
Lastly, a great way to make hair look chic even on days when you don't wash, tease hair slightly at the crown and smooth lightly with a brush. Next pull hair into a low ponytail and roll into a modified chignon or twist into a bun and pin. Be sure to leave a few strategically placed wispy pieces out to make the look less stiff and more modern. To finish the look even more, wrap a piece of hair around any visible rubber bands and secure with a bobby pin.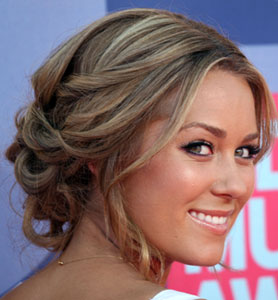 For a great tutorial check out this video of Ken Paves in action!