A few weeks ago while packing up boxes at my Mom's house I came across some amazing photo albums strewn with colorful images of my family. As a kid I loved the coiffed hair, red lips and fashionable garb that the women in my family sported on a daily basis. In fact their flair for the dramatic probably had alot to do with my obsession with the fashion industry.
Iris Apfel Would have fit right in. If you've never heard of this 90 years young dynamo you will. Apfel a native New Yorker, Interior Designer and fashion icon is as hot now as she has ever been. MAC cosmetics recently launched a capsule collection created with Iris featuring the signature bright and opaque lipstick that she's known for and her vintage jewelry line sells boatloads on HSN.
Into the Gloss recently featured such a great interview with the enigmatic Apfel that it would be hard for me to top….so instead here are a few of my favorite excerpts: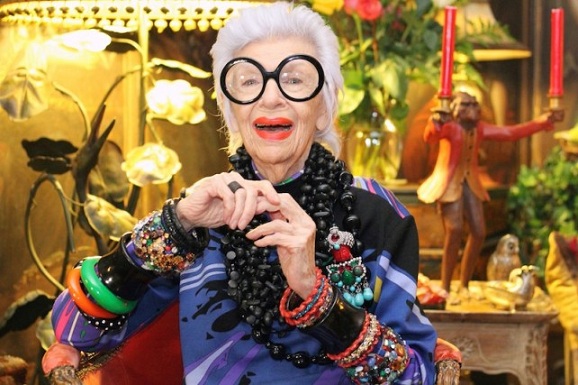 "Getting older ain't for sissies, I'll tell you. It's very funny. I have a dear friend whose mother's gone, but she was very funny. When I'd say 'Yuda, how do you feel?' she'd say, 'Oh—when I get up in the morning, everything I have two of, one hurts'. You have to push yourself when you're older, because it's very easy to fall into the trap. You start to fall apart—you just have to do your best to paste yourself together. I think doing things and being active is very important. When your mind is busy, you don't hurt so much. Thank God I love to do things. I feel blessed that I have all these opportunities at this stage in my life. I was always very busy with all kinds of stuff, and I'm very used to it—but at ninety, I have all these new careers—a makeup collection with MAC, working on glasses for Eye-Bobs, I'm on Home Shopping and on YOOX, and I do a big program with the fashion school at the University of Texas at Austin—they made me a professor.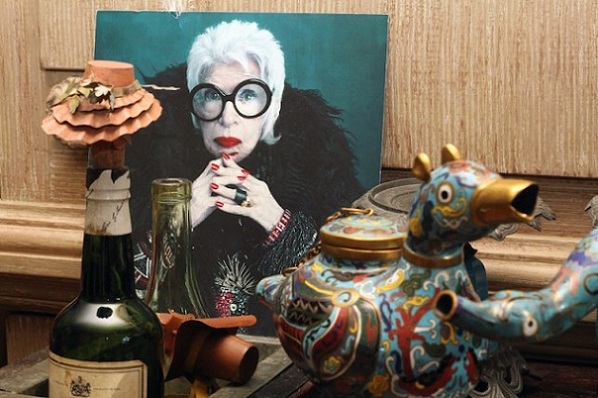 When MAC asked me to do a collection, I was thrilled and flattered. I never thought I'd be doing this; it's like some sort of an insane, psychedelic dream. I worked with them and we picked colors, and I told them the kind of colors I liked—I like bright, intense colors. They showed me what they had and what they could do, and some of them were not quite heavy enough. I need a heavy—for me—a heavy matte lipstick. They were able to change the formulas. They went back and forth, and then we did eye shadows and nail polish, and a couple of other things—very exciting, very sexy. I loved it. I like the orangey-red lipsticks. Those are my favorites. I like them all actually, and I love a nice hot pink. I like thick lipstick, otherwise it doesn't look like you're wearing lipstick. If you have a little rosebud mouth, maybe for young girls it's nice—but older women need some color. I think those whitish lips on older women look insane. There are some that look white, there are some funny colors. They don't look attractive.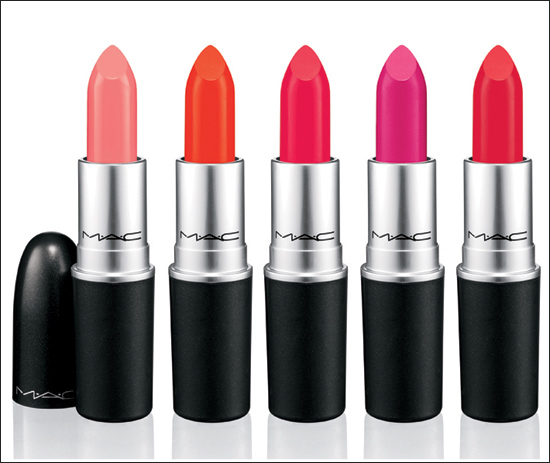 I never really had too many mentors or icons or anything, I just kind of plodded along. I think when I was very young, maybe in my teens, I was experimenting until I found what I thought I liked. Didn't take too long. I don't like trends anyway—I like tradition. I'm doing the same thing and liking the same things. Of course, to say I don't change—that makes me sound like I'm a dimwit. You change as you go along. I mean, you grow—but my basic sensibility is the same. I'm not doing anything in a violently different way now than I did fifty years ago. That's pitiful. My husband and I laugh about it all the time because we think, 'My God,' these girls will say, I'm 'cool' or I'm 'hot' or whatever the expression is, and I'm not doing anything differently than what I did a long time ago. It's funny. I can't say I don't like it, it's very flattering. Matter-of-fact, I think one of the most flattering things I've ever heard—you know, I almost fell out of my chair when someone called to tell me about it—Alexis Bittar's PR girl has a tattoo of me on her wrist. It's a very good portrait! I haven't seen it in person, but apparently it looks just like me."
Apfel's Collection is online now and available in stores January 5- February 9
Source: Into The Gloss