Whether it's the breezy air from the neighboring beach or the sounds from the happening and upscale JRDN restaurant downstairs, when you arrive at Tower23 Hotel you know you're in for something special.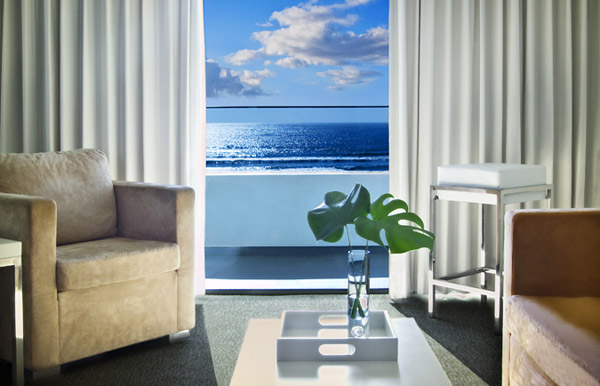 This beach-chic hotel is one-of-a-kind in San Diego as it is distinctively situated at the forefront of beautiful Pacific Beach and emanates style and contemporary sophistication. Tower23's elegant decor infuses beachy colors like white and aqua tones while still mastering its modern appeal.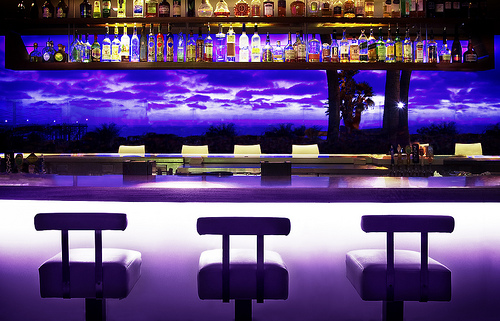 JRDN
This Valley Girl had the pleasure of staying a summer weekend at this historic Crystal Pier treasure and would say that the JRDN restaurant really caught her attention. Because what is better than exquisite fare, tasty cocktails, an upbeat atmosphere and an unbeatable location with a view of a premier So-Cal beach, eh?
However enticing the outdoor oceanfront seating may be, the indoor setting has its own element of temptation. The swanky bar is as hip and popular as its creative cocktail menu and the dining room is colorfully contemporary with dramatic lights that create an almost avant-garde ambiance.
Now let's talk food! JRDN is also unique because of its meat customization section of the menu. I must say, my creation was top-notch and my palette was very happy with me. I chose the tenderloin with the JRDN rub, bordelaise sauce, sautéed wild mushrooms and Yukon Gold mashed potatoes. And I must agree with JRDN's website, Chef David Warner fuses together the absolute best of contemporary steak and seafood.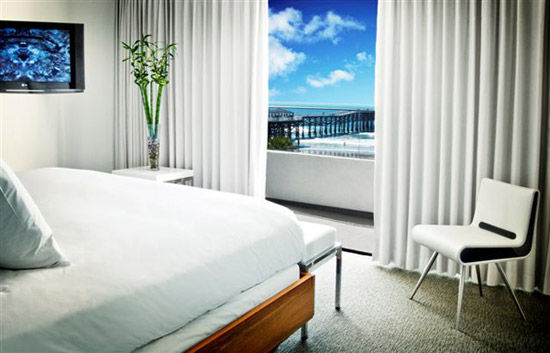 The Rooms
It's surprising how sleeping near the crashing waves can be so incredibly soothing, especially with Tower23's use of natural elements – an environment of sun, sand, ocean and sky. The sleek and state-of-the-art rooms are sexy and the patios overlooking the beach are a must-have! Guests can take their pick from either a Spirit Pad, Sky Pad, Surf Pad, Sanctuary Suite or Sweet Suite. They are all sure to impress!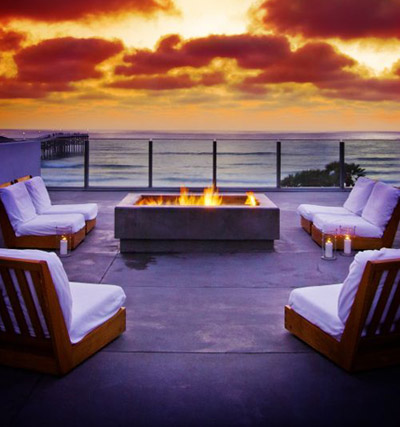 Tower Deck
Tower23's Deck, located on the second floor of the hotel, lets you enjoy all the amenities of a sophisticated resort pool, except instead of encircling a simple pool, you are facing the picturesque beach. So you can sip on your cool cocktail, order delicious bites and comfortably lay on cabana-style lounge chairs while enjoying the breeze, sounds and view of the ocean!
When the day comes to an end, Tower Deck is the perfect spot to enjoy the ocean sunset and a glass of wine or a colorful martini!
For more information or to book a room at Tower23 Hotel visit www.tower23hotel.com.