'Tis the season to elaborately decorate your home for Christmas.  Millions of Americans decorate their homes every year, including the grandest of estates.  From twinkling lights trimming every corner of the property to Christmas trees as tall as the estates themselves, these large estates decorated for Christmas will certainly take your breath away.  Living in these houses may only be a dream, but visiting these magnificent homes over Christmas is a definite must.
Featured below are three grand estates in America decorated for the Christmas season.
The Biltmore Estate
The Biltmore Estate in Asheville, North Carolina takes the prize for most stunning Christmas decorations. With Christmas trees out front and indoors nearly as tall as the estate itself, Christmas at the Biltmore absolutely dazzles.
For information on the Biltmore Estate during Christmas, visit biltmore.com/visit/plan-your-visit/buy-tickets/candlelight-evenings.
Winchester Mystery House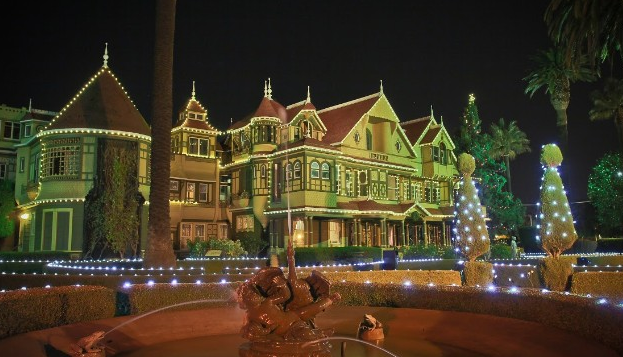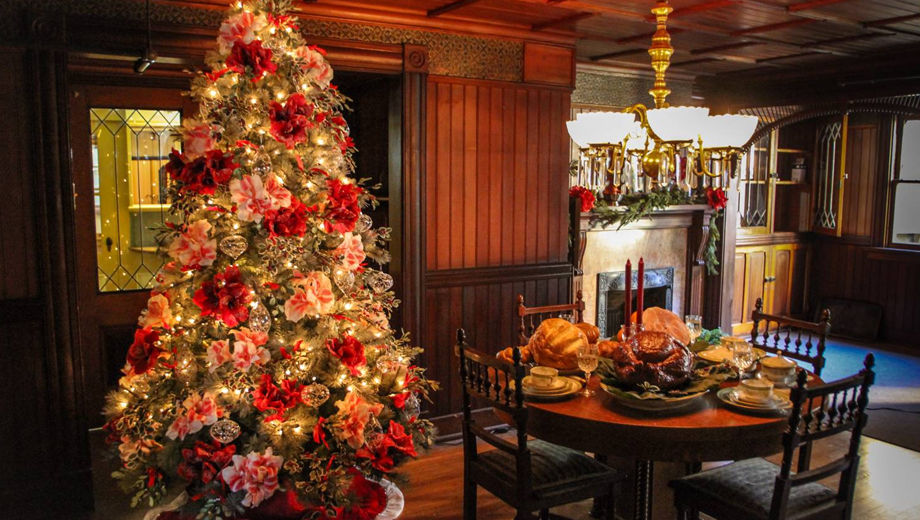 The Winchester Mystery house in San Jose, California is absolutely spectacular during the Christmas season.  Their estate includes over 20 designer Christmas trees, along with other extravagant embellishments throughout the house.
For information on the Winchester Mystery House during Christmas, visit winchestermysteryhouse.com/christmas.
The Marble House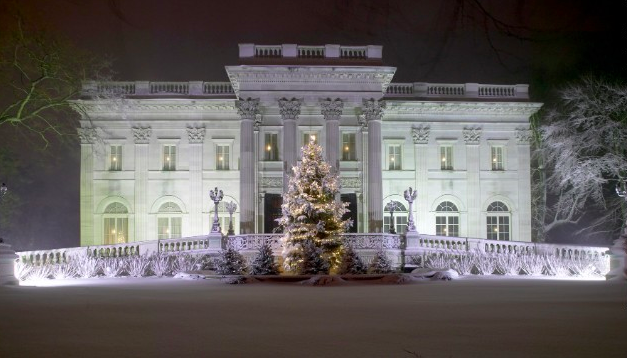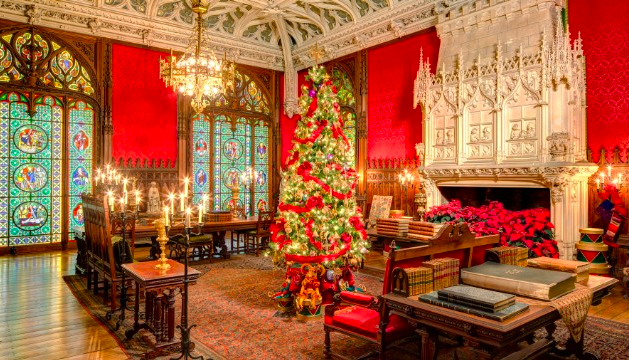 New Port, Rhode Island is home to an excess of historic estates.  The Marble House, featured above, is one of the three houses included in a Christmas tour.  The other two are The Breakers and The Elms "cottages".  Each house is beautifully decorated for the Christmas season.
For information on Christmas at the Newport Mansions, visit newportmansions.org.