Merry Christmas! Bon Natale! Feliz Navidad!
More than 160 countries around the world celebrate Christmas each year, all in a different way.  The celebrations vary in ways such as which day the holiday is celebrated on, along with basic holiday traditions.
From silly traditions, to sacred traditions to monumental moments, below is a selection of 10 photographs from some of the most noteworthy events and traditions that took place around the world this year during Christmas.
Berlin
Members of "Seehunde Berlin," a winter and ice swimming club in Berlin, dove into the Oranke Lake.  The group upholds this chilly tradition each year.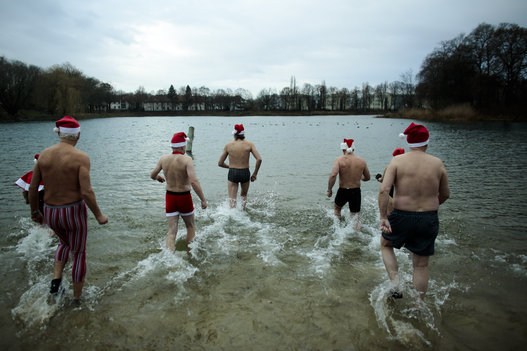 Courtesy of AP images, photographer Markus Schreiber (found on Huffington Post)
Afghanistan
American soldiers enjoy a Christmas celebration at forward operating base in Afghanistan.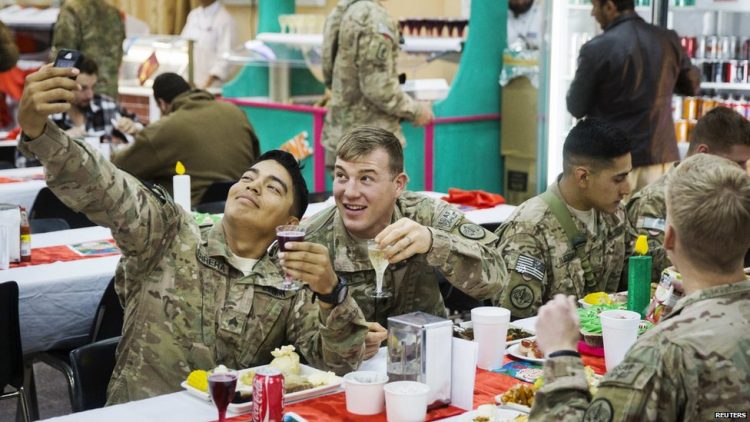 Image courtesy of Reuters on BBC
Pakistan
Christian worshippers in Pakistan sing in celebration of the holiday.
Australia
Christmas is not so cold in Australia.  Each Christmas in Sydney, Christmas celebrators swarm the golden Australian beaches dressed in Santa Suits.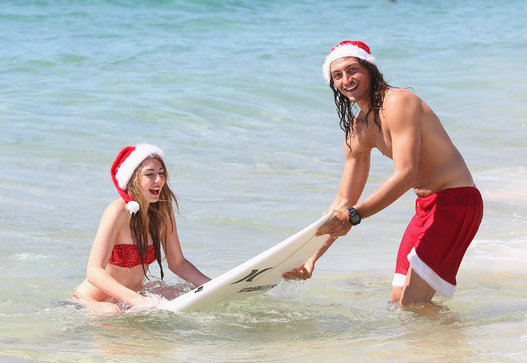 Image courtesy of Getty Images, photographer Don Arnold (found on Huffington Post)
Indonesia
Floods might have taken over Indonesia, but it did not stop worshippers from attending this Christmas service.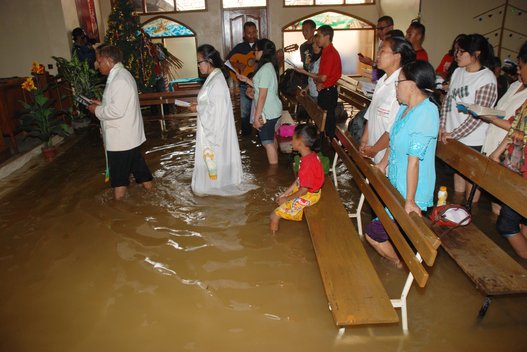 Image courtesy of Getty Images, photo by Tim Mataharia (found on Huffington Post)
United Kingdom
This year, Queen Elizabeth decided to use her Christmas broadcast as a "Christmas Truce," asking for reconciliation throughout the United Kingdom, after Scotland considered separating from the United Kingdom earlier this year. Her broadcast also praised medical workers fighting Ebola.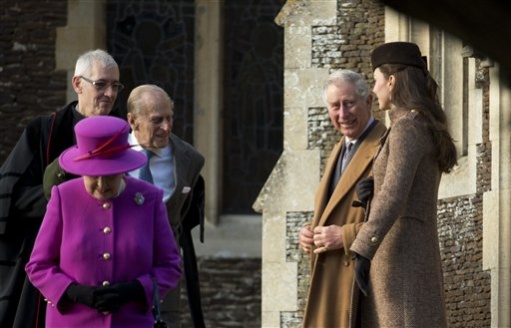 Image courtesy of the Jakarta Post. 
Vatican City
The pope addressed all those from around Italy and other countries who came to Vatican Square on Christmas day.  His words focused on persecutions of Christians in the Middle East.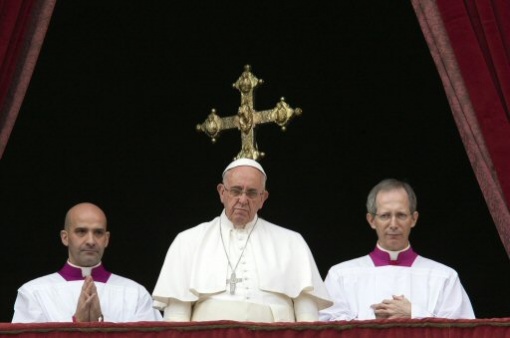 Image courtesy of the Jakarta Post. 

China
It's not easy to celebrate Christmas in every country. According to the New York Times, Chinese university even banned the celebration of Christmas this year in order to discourage the expansion of Western culture.  Yet, Christians in parts of China still managed to celebrate the holiday as seen below.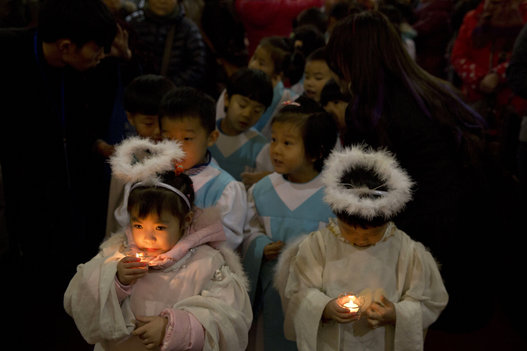 Image courtesy of AP Images, photographer Ng Han Guan (Found on Huffington Post) 
Singapore
In celebration, people released snow spray on each other in Singapore on Orchard Road, a well-known shopping street in Singapore.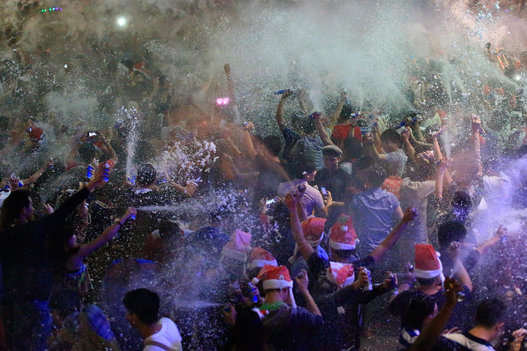 Image courtesy of Getty Images, photographer Suhaimi Abdullah (Found on Huffington Post) 
New York City, United States
Each year, New York City decorates the Rockefeller Center in New York with this beautiful Christmas tree.  The decorations include this large ice skating rank, a must-do activity when visiting New York over Christmastide.
These images were selected by AZ Foothills from a collection of images from sources such as Huffington Post and BBC.