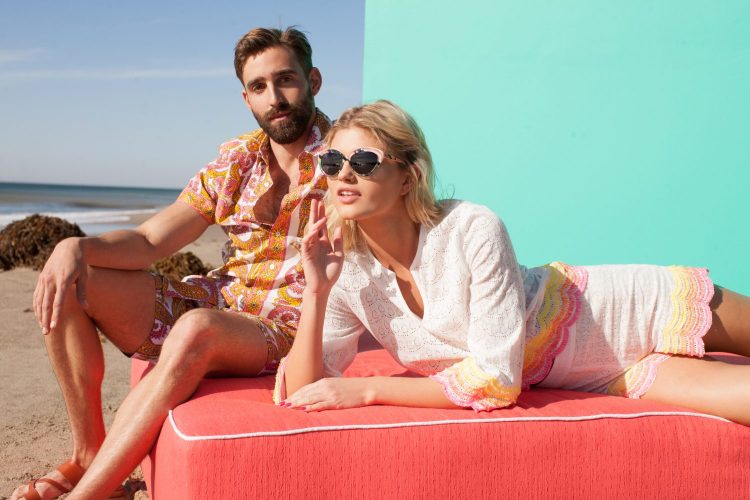 Acclaimed designer Trina Turk is coming to Arizona for the first time with a retail boutique located at Scottsdale Fashion Square. The store, opening in late fall 2018, will include women's ready-to-wear, swimwear and accessories (including jewelry and eyewear) and the Mr. Turk menswear collection.
Founded in 1995, Trina Turk is known for her bold signature prints and dynamic hues, which are inspired, by California's vibrant multicultural mix, architecture, and landscape. Her collections meld the best of classic American design with a California confidence infused with her modern and optimistic outlook. The designer creates eleven annual collections of chic women's ready-to-wear and dresses.
The Scottsdale location will be 3,800-square-feet of retail space and is scheduled to open on November 1. The beachy, California-style brand has 12 distinct boutiques throughout the country and Turk herself said the brand was in high demand when Scottsdale Fashion Square surveyed shoppers for what retailers they wanted to see go into the center.
Turk's success in Palm Springs and Palm Desert inspired interest in a Scottsdale location in Scottsdale. "The desert is the perfect place to wear vivid prints and vibrant hues – both signatures of Trina Turk and Mr. Turk," says the designer. Check out her designs at trinaturk.com and mrturk.com.
Scottsdale Fashion Square is one of the nation's premier shopping destinations. With 1.9 million square feet, and more than 200 shops and restaurants, Scottsdale Fashion Square features more than 40 of the world's finest luxury and contemporary brands. For more info, visit fashionsquare.com.