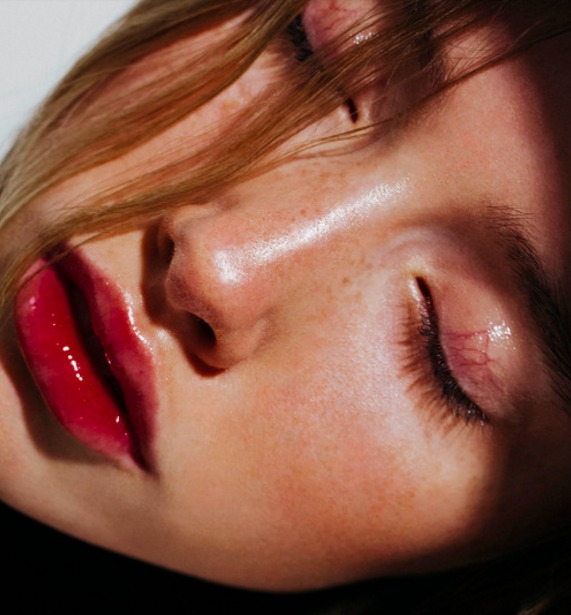 If you have recently noticed a few more fine lines on your face or that your normal glow is nowhere to be found it's not your imagination, it's the weather! The winter months can be tough on your complexion. Cooler temps mean less moisture in the air coupled with the furnace circulating warm dry air through your home, office, etc. you have the perfect recipe for dull, dry skin. Not to worry, there are some simple things you can do to stay hydrated and save your skin during the winter months.
Drink Up
When it's cold outside we are less inclined to drink as much water because we don't feel as thirsty as in warmer months but it's still vital to drink water throughout the day. A great practice is to start every day with a big glass of water upon waking. Better yet, a cup of warm water with lemon (and honey if you want some sweetness). This not only helps to hydrate you first thing but it may also improve your body's digestive and detoxification functions. A healthy system means a healthy glow. Caffeine free, herbal teas are another hydration option if you want something to warm you up.
Eat to Hydrate
In Chinese medicine, certain foods are said to have qualities that can moisten the body and skin. Honey, pears, olives, melons, cabbage, and bananas are all foods you can eat to prevent dry skin.
Get Acupuncture
For an instant complexion boost, get cosmetic acupuncture. Cosmetic acupuncture strongly stimulates blood flow to the face, delivering fluid and nutrients to the area. Your skin will look and feel better almost immediately. Regular treatments will improve the overall health of your skin and enhance its ability to absorb and retain moisture. Two treatments per week especially during winter months is recommended. As a bonus, if you are feeling stressed and it's stressing out your skin, cosmetic acupuncture can help with that too!
author Leah Chischilly
About Modern Acupuncture
Modern Acupuncture's mission is to make your life better. Our goal is to demystify acupuncture and educate the public about the many benefits it has to offer. The practice is a natural, non-invasive method of treatment that has often been used in lieu of synthetic medications and surgical procedures. To find out more about Modern Acupuncture, and determine if it is right for you, visit www.modernacupuncture.com.