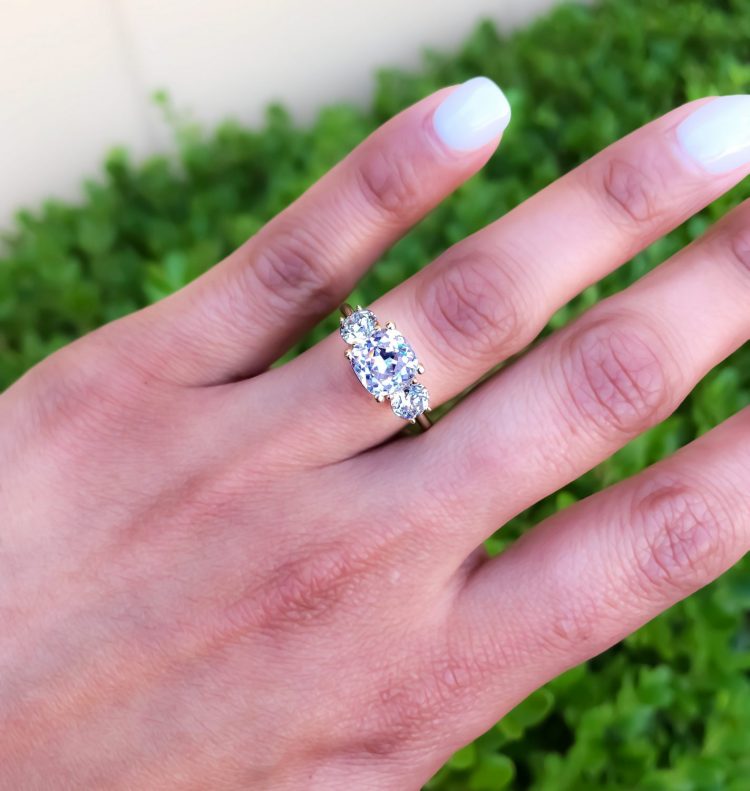 While the royal wedding may be over, the excitement surrounding Meghan Markle and Prince Harry's nuptials still has everyone talking. With over 29 million viewers, 2,640 attendees and an estimated royal price tag of over $45 million — the most anticipated event of the year did not disappoint. In celebration of the lavish affair, Robbins Brothers, The Engagement Ring Store, conducted an online survey to discover if the Duke and Duchess of Sussex have similarities to the average couple. Although the royal wedding has inspired many future brides and grooms, the survey found that personalization is still key when popping the question.
Here Are How the Facts Stack Up Considering the Royal Wedding Trends:
Prince Harry incorporated two of his late mother, Princess Diana's diamonds into Meghan's three-stone ring, which holds a great deal of sentimental value. 64 percent of respondents said they want to design something brand new, while 36 percent said they love that heirlooms add sentimental value.
Meghan Markle's stunning three-stone diamond dazzler is one of the hottest engagement ring trends of 2018. According to Google Trends, Meghan's ring was searched more than twice as much as the top two engagement ring styles (vintage engagement rings and princess cut engagement rings). While 78 percent of survey respondents said they were not inspired by Meghan's ring, over half prefer a ring with side accents, like hers.
Prince Harry kept his proposal private and intimate while they were cooking together at home. The majority of participants agreed, preferring an intimate proposal at home or romantic getaway with their significant other. Very few preferred being proposed to in public – making the jumbotron proposal a thing of the past!
All eyes have been on Meghan Markle's three-stone dazzler for the past six months that has a whopping retail value of more than $50,000. While that's more than most budgets, 82 percent said a price tag up to $10,000 is an appropriate amount to spend on an engagement ring.
To view the full results from the royal wedding survey, including the perfect length for an engagement, where people prefer to say "I do," and the desired carat size, visit: bit.ly/2knIRRj.
To learn more about Robbins Brothers Scottsdale, visit us at the Scottsdale Promenade located at 7435 E. Frank Lloyd Wright or online at www.robbinsbrothers.com.