Let's talk about microblading, it's the latest eyebrow trend sweeping Instagram…but how do you know who to pick? How do you know your brows will look good? I have put together some do's and don'ts for fabulous microbladed brows!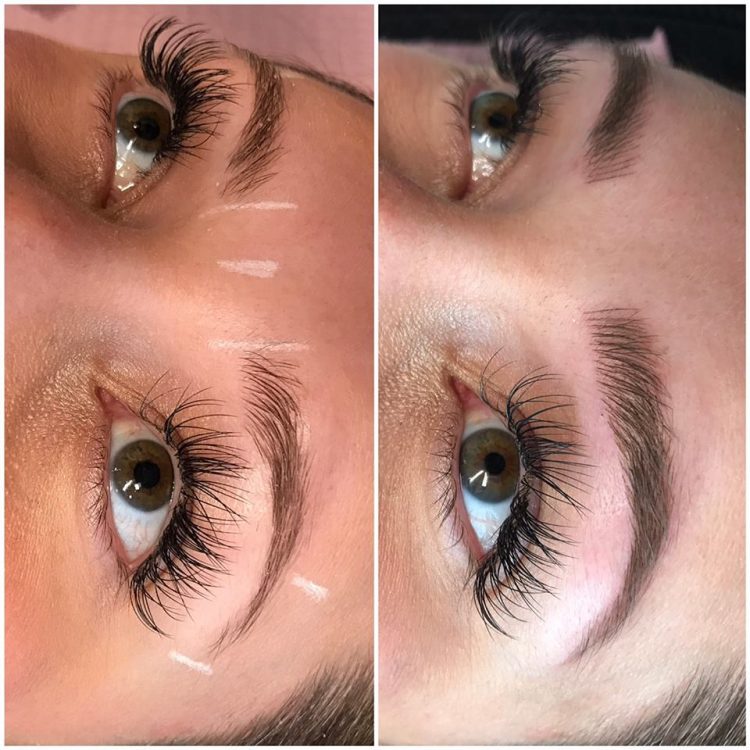 DO:
– Stalk your potential artist's website and Insta! Microblading is an art; a portfolio is a clear representation of our work. Once you fall in love with a particular gallery and style, you'll be much more confident in achieving the brows of your dreams. Oh, and if you don't see any photos…run for the hills!
– Ask questions! While researching your future Brow Babe, find out if this person is a licensed professional (aesthetician, cosmetologist, registered nurse, etc.) and if he/she has completed any professional microblading training. It's important to recognize that microblading is not regulated – apparently it's totally cool for just anyone to slice into our most precious facial feature *insert eye roll emoji here*.
– Educate yourself on specific instructions before your appointment. Every artist has their own pre and post care protocols, so it's crucial to be fully prepared. The best microblading is only as good as the skin prep and healing. Follow these instructions carefully for best results!
– Bring photos of your favorite "browspo". This is helpful for sharing any specific features you have in mind. Please remember to have realistic expectations and understand that we are unique, asymmetrical humans who cannot all pull off the Cara Delevigne brow.
– Wash your hair the morning of your appointment. This little pro tip will make your life easier since you won't be able to get your brows wet for at least 48 hours. Hello dry shampoo
DO NOT:
– Judge an artist solely based on price; choose them on value. I've corrected $100 brows and I've corrected $800 brows. I am a firm believer that you get what you pay for in most cases, but at the end of the day, select someone based on the quality of the work you have seen and love NOT simply the price they have chosen to set.
At MELT, we have multiple incredible artists and we all vary in price, experience, and style. We love being able to deliver high quality brows across the board while offering a range of options. We not only capture more of the market but we add our own creative freedom to our work.
– Take any blood thinners prior to your appointment. This will cause excessive bleeding, poor pigment retention and we'll be forced to end the session. Fish Oil, Vitamin E, Aleve, Ibuprofen, Aspirin and other blood thinning medications should be discontinued one week beforehand. Tylenol may be taken for optional pain relief. No alcohol 24-48 hours before your appointment and no coffee the day of your procedure.
– Worry yourself sick about the pain. At MELT, we use a topical numbing cream that is extremely effective and our technique is virtually painless. Everyone is so nervous before we begin but then I always hear "Wait, did you even start?" or "Oh, that's it?!" Some people even fall asleep!
– Workout/work up a sweat for one-week post-op. Yes, it's tough if you love to get your fitness on. But don't think you can bypass this rule just because you're not dripping sweat down your forehead. Every pore and hair follicle in the brow area contains a sebaceous gland, so you're actually sweating through your brows and pushing the pigment out of your beautiful strokes. If the base of your hair would be damp, it's a no-no.
– Panic during the healing process. Microblading is always a two-step process and I thoroughly inform my clients of exactly what to expect during the healing phase between session one and two.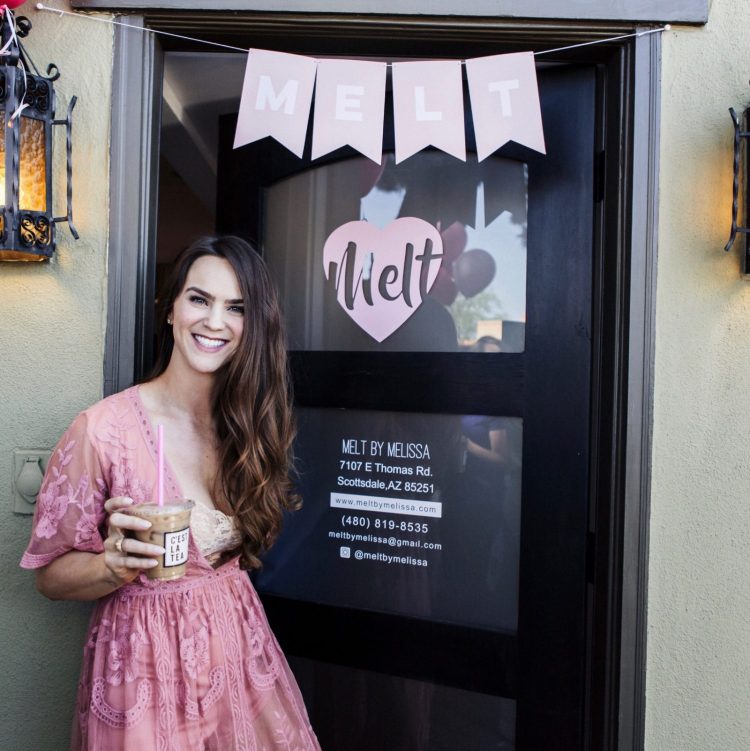 Melissa Pruett is a licensed aesthetician, certified laser technician and founder of MELT [Brow, Lash, and Skin Studio]. For more information visit www.meltbymelissa.com or check out her Instagram @meltbymelissa