New York, Milan and Paris fashion weeks revealed what's in store for our 2010 fall season of style. Next month, Arizonans have a chance to see for themselves what looks will grace our high-end department stores at Fashion Group International's Fall Fashion Fever 2010!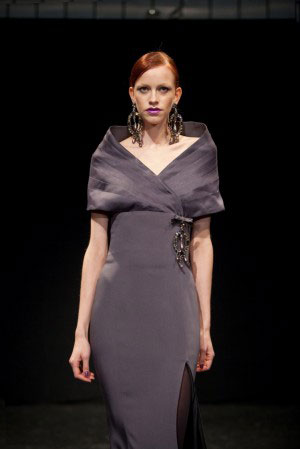 Fashionistas should dress to impress for this exclusive pre-screening soiree, held at Neiman Marcus on April 29, as designer and celebrity favorite Zang Toi will make an appearance.
"Regardless of the trend, Zang Toi creations are chic and glamorous, always highlighting the beauty of the female form."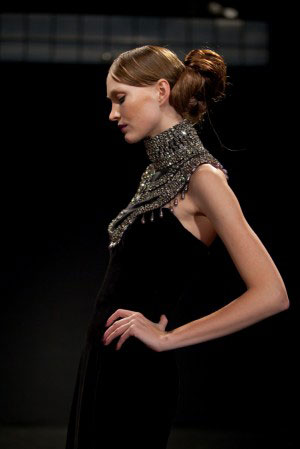 As you preview the gorgeous couture, delight in delicious wine, hors d'oeuvres and an exclusive preview of Zang Toi's Fall 2010 collection.
In addition to Neiman Marcus, FGI Fashion Fever 2010 is sponsored by Nikolaev Jewelry Designs.
Schedule:
Pre-screening party at Neiman Marcus Café, 5-6 p.m.
Trend preview at Harkins Theater, 6:45-8 p.m.
The cost to attend is $40 for the general public, $25 for FGI members, and $10 for students. Space is limited. Pre-payment is required and can be made by credit card online or mail checks payable to FGI-AZ to 2041 East Bethany Home Road, Phoenix, AZ 85016. The reservation deadline is April 23.
Fashion Group International, Inc. is a global non-profit association of over 6,000 professionals of achievement and influence representing all areas of the fashion, apparel, accessories, beauty and home industries. Some notable members include Donna Karan, Betsey Johnson, Carolina Herrera, Zac Posen and Diane Von Furstenberg.
FGI started in 1928 when 17 women, gathered by Edna Woolman Chase, Editor-in-Chief of Vogue, met for lunch in a midtown New York restaurant.
"They had three things in common: Each held a job of consequence in the business of fashion, each held all the others in high regard and together they held a belief that fashion needed a forum, a stage, or a force to express and enhance a widening awareness of the American fashion business and of women's roles in that business."
For more information, visit www.fgi.org.