Ladies, your chance to see a world class runway show has arrived! Fashion Group International of Arizona is hosting their advance preview of only the hottest collections for Spring 2010 brought to Arizona straight from the runways in New York, London, Milan and Paris. The show, "Fashion Fever", is sure to be a cut above the rest this year as FGI's proud members include  Donna Karan, Betsey Johnson, Carolina Herrera, Zac Posen and Diane Von Furstenberg. All the action will take place at Arizona's premiere fashion destination, Scottsdale Fashion Square, on Dec. 3. Buy your tickets now!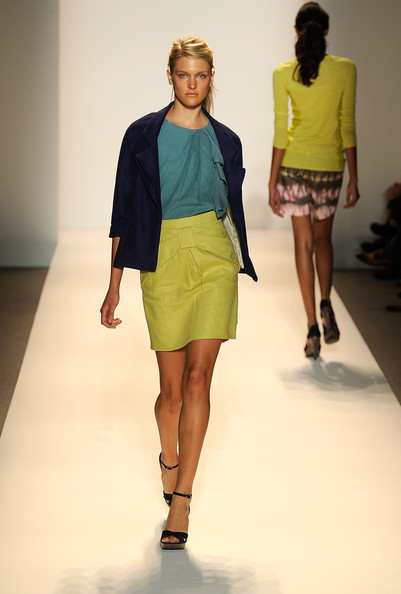 The evening, also sponsored by Women of Scottsdale, will kick off at 5:30 p.m. with an exclusive pre-screening at one of Scottsdale's favorite boutiques, HUB Clothing, located on the upper level, west side of the Palm Court in Scottsdale Fashion Square. Guests will enjoy tasty drinks and hors d'oeuvres.
Then spectators are invited to Harkins Theater for the exciting trend preview starting promptly at 7:30 p.m.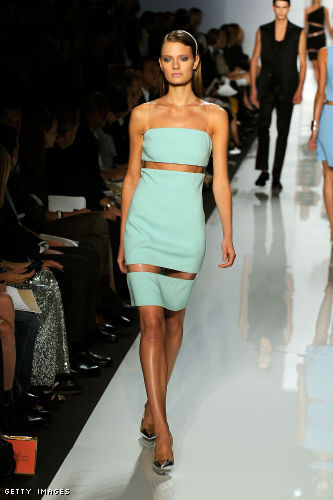 Michael Kors –  Spring 2010 MBFW
The cost to attend is $40 for the general public, $25 for FGI members, and $10 for students. Space is limited. Pre-payment is required and can be made with VISA/Mastercard at spring2010fashionpreview.eventbrite.com, or mail checks payable to FGI-AZ to 4032 N. Miller Road #104, Scottsdale, AZ 85251. For more information, please email fgiarizona@gmail.com.
SPECIAL!
Save $5 off the above ticket prices by paying before Friday, Nov. 20. The deadline for reservations is Friday, Nov. 27. Based on availability, tickets will be $50 at the door.
Fashion Group International, Inc. is a global non-profit association of over 6,000 professionals of achievement and influence representing all areas of the fashion, apparel, accessories, beauty and home industries. Some notable members include Donna Karan, Betsey Johnson, Carolina Herrera, Zac Posen and Diane Von Furstenberg.
FGI started in 1928 when 17 women, gathered by Edna Woolman Chase, Editor-in-Chief of Vogue, met for lunch in a midtown New York restaurant.
"They had three things in common: Each held a job of consequence in the business of fashion, each held all the others in high regard and together they held a belief that fashion needed a forum, a stage, or a force to express and enhance a widening awareness of the American fashion business and of women's roles in that business."
For more information, visit www.fgi.org.