Fashionistas, be sure to mark you calendars for Neiman Marcus' Fashion's Night Out, an unprecedented global initiative created to celebrate and promote style and fashion! In collaboration with American Vogue, the Council of Fashion Designers of America, NYC & Company and the City of New York, all 40 Neiman Marcus stores will put the fun back in shopping, with designer appearances, celebrity guests, beautiful clothing and many more special events on Sept. 11.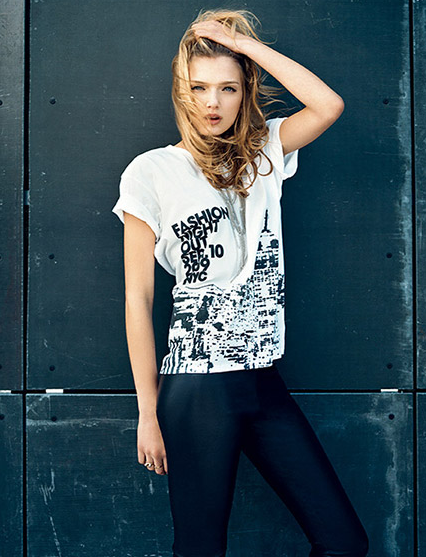 Here at our local Neiman Marcus Scottsdale, Arizonans are invited to come and enjoy countless fashion perks and pleasures on this very day from 5 to 8 p.m., including:
live music
savory bites provided by Fox Restaurant Concepts
chic beverages
exclusive cosmetics
GWP's and fashion fortunes compliments of NM Fashion Director Ken Downing
Shopping in Margaret's Dream Closet, created by stylist Margaret Merritt
50 years of Phoenix Heart Ball gowns on display
support organizations for the Fashion Design Collection at the Phoenix Art Museum
And of course, the best in fashion by Neiman Marcus!
Whether you can attend this special event or not, shoppers can purchase the exclusive $30 Fashion's Night out T-shirt and 40 percent of the proceeds will benefit the September 11 Memorial & Museum. Also, shop Manolo Blahnik and receive a Manolo Blahnik illustrated T-shirt. Offer is valid with the purchase of any pair of Manolo Blahnik shoes.
Fashion's Night Out was created to celebrate fashion and also to restore consumer confidence, and boost the industry's economy.
About The National September 11 Memorial & Museum: The September 11 Memorial & Museum is a private not-for-profit responsible for oversight of the design, raising the necessary funds, programming and operating the Memorial & Museum being built at the World Trade Center site. Located at the World Trade Center, the museum and memorial will bear solemn witness to the terrorist attacks of September 11, 2001, and February 26, 1993. The Museum will honor the nearly 3,000 victims of these attacks and all those who risked their lives to save others. It will further recognize the thousands who survived and all who demonstrated extraordinary compassion in the aftermath. "Demonstrating the consequences of terrorism on individual lives and its impact on communities at the local, national, and international levels, the Museum will attest to the triumph of human dignity over human depravity and affirm an unwavering commitment to the fundamental value of human life."
Neiman Marcus Scottsdale
6900 East Camelback Road
Scottsdale, AZ 85251
www.neimanmarcus.com