All girls, from age 15 to 90, want fuller, thicker lashes. However, most of us are not willing to pay for extensions, wear obnoxious fakes daily or try out new chemicals that may or may not have harmful side effects and even change your eye color. Sometimes you just got to go the natural route! Introducing LashFood, a natural eyelash-conditioning stimulant that contains 16 types of herb extracts and essential vitamins to strengthen and promote eyelash growth – without any harsh chemicals or irritation.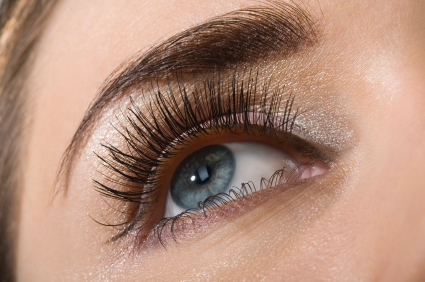 This new and advanced beauty product is budget friendly and shows results in just 2 to 4 weeks.
How to Use:
Simply brush onto the root of clean lashes 1 to 2 times a day in the same manner of applying eyeliner, avoiding the eye area. Makeup can be applied as usual afterwards.
One 10 mL bottle (retail cost $120.00) lasts approximately 5 to 6 months.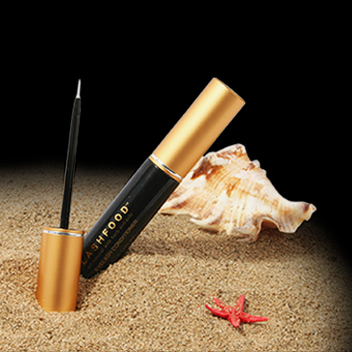 LashFood can be used:
On lashes to transform frail brittle lashes to become healthy and strong
On eyebrows for a smooth and even brow line
Simultaneously with eyelash extensions to strengthen lashes, leading to a long bonding life between your natural lashes and the extensions
About LashFood: LashFood is an all natural eyelash and eyebrow conditioning stimulator that provides you with fuller, longer, darker, and stronger lashes. LashFood is formulated using the highest grade natural ingredients including Biotin, an essential vitamin, Arginine, a natural amino acid, and root and herbal extracts. The newest innovation of JB Cosmetics, LashFood is created by Jane Kim. JB Cosmetics is a well known cosmetic manufacturer that specializes in eyelash products and stands for sophistication and beauty.
LashFood is also FDA approved and gives women a 60 day money back guarantee, minus the cost of shipping and handling.
"LashFood has made my lashes look so much thicker and longer! I can't believe that it has been less than two months and I am already seeing results. I have sensitive eyes so I am mostly pleased that LashFood is so gentle. It leaves me with no redness or stinging – only the longer lashes I have been dreaming of." Acelynn Smith (Beverly Hills, CA)
For more information or to buy a bottle visit. www.lashfood.com.