by Nicole Cuillo
Sometimes a girl just can't be bothered with trying to do her hair because let's be real, ain't nobody got time for that. Luckily we've got three quick and easy hairstyles for the gal who wants to look great with minimal effort.
The Wavy Ponytail
For a super quick style, put your hair up in a regular pony tail and add some pizazz with waves. Start by simply curling four(ish) pieces, then brush out for a beachy look, and finish by pulling out a few small pieces to frame your face. Check out more ways to add flare to your pony here!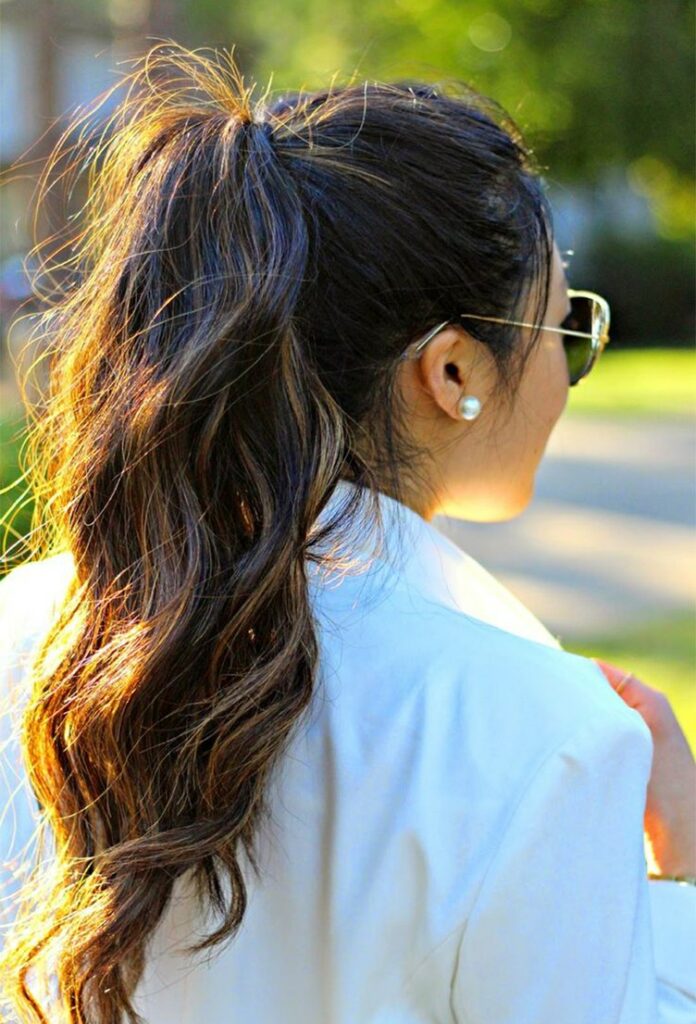 The Messy Bun
The key to every messy bun is the foundation. Start with pulling your hair half way through an elastic into a small bun. Twirl the extra hair around the small bun you've created and then tuck the extra ends around your elastic into place. Bobby pins are always helpful to add security if necessary. Once finishing the foundation, play with pulling pieces out and scrunching to give it the true messy bun vibe!
Half Up Half Down 
If your "I woke up like this" hair is naturally wavy or straight, a half up half down style is always an easy go to! The name of this hairstyle says it all on how to execute it! With half up half down you can try a variety of different styles (messy bun, braid, or plain pony tail). Find the entire step by step guide here!