Get to know DJ Will Power who will be performing at Face of Foothills Event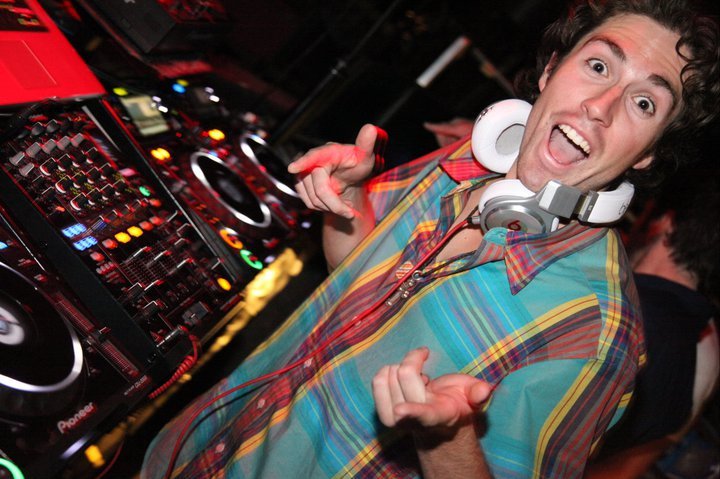 Thursday October 20th, 2011 at Fashion Square Mall from 6: 00 pm to 8:00 pm
AFM: How did you get started in your profession? What made you want to be a DJ?
Billy Smith: When I was a young I would go to my father's bar and constantly be around the DJ's. I was fascinated by the mixing board and asked a million questions about what all of the buttons and nobs did. After moving to Santa Clara, CA was really when I started to play and learn the trade. My friends and I would go to San Francisco and see the best DJ's in the world. It opened my eyes to a new world. When I moved back home to go to school I started promoting myself as a DJ and have worked hard to build a reputation for myself.
AFM: Where did your DJ name come from?
Billy Smith: My name is William Smith, I like to work hard, so Will Power seemed fitting
AFM: What's the best event you've ever played at and why?
Billy Smith: I enjoy playing all my events. I learn something new every time, that is the best part. Something new always influences my song choice and my decision-making. One of my most memorable shows was Sound Wave music festival. It was 54 degrees on April 9th and I could see my breath, it was pouring rain and the lights seemed to be twirling, too. I had a huge crowd of people and friends come out to see me and dance to my music. Totally rewarding.
AFM: Do you plan before an event or just wing it as you go?
Billy Smith: A few times ill go in with what I want to play. Mostly I wing it. Music is about timing and presence. Feeling the crowed is one of the hardest parts. The music needs to be like a roller coaster, constantly changing yet keeping the same dynamic.
AFM: You are always playing at different events with different types of music. What music do you personally enjoy playing and listening to the most? Why?
Billy Smith: Personally, I enjoy acid jazz, jazz, house music, and classic rock. Honestly some of the new era contemporary jazz is really amazing. I'm currently taking some samples and making re-edits along with original tracks.
AFM: Does anyone in particular influence you artistic talent?
Billy Smith: Goldfish is one of my favorite producers right now, it's minimal yet has a beat you cannot resist nodding your head to. I currently listen to Afrojack, Axwell, Sander van Door and Chris Garcia. Each have their own sound and their influences are local. So don't be surprised when you hear my sound and its originality.
AFM: What can we expect from you for the rest of this year and early 2012?
Billy Smith: I have some pretty big shows coming up. I am playing with Designer Drugs on the October 20th and I have some club gigs I am gearing up for. I hope to come out with my original track by the end of 2011.
AFM: Any special occasions coming up that you are working at? What are they?
Billy Smith: Well, I just played Sound Wave music festival again and it was really great to play on the same ballot as Kaskade, Dirty South, Manufactured Superstars and Savoy.  A friend of mine recently called me to play a show at the Orpheum Theatre in Downtown Phoenix in late November to benefit his friend who suffered a major brain injury asking if I could help put on a show for him to raise money for the family. It's terrible what happened to him and his family, so I am going to do everything I can to help.
AFM: Have you partnered-up with any other DJs? If so, who? How was the experience compared as to when you go solo?
Billy Smith: I've played a few shows with some friends of mine in Santa Clara, CA. They go by the name of Fortune Cookie. Rick Choi and Michel Fortune are two of the best DJ's I know and let me just say two heads are better than one. It's like a think tank of musical minds coming together for one purpose: allowing people do dance and enjoy great music.
AFM: Do you have any advice for young people who want to become a DJ?
Billy Smith: Stick with it. There are so many barriers to entry. Don't wait on one person to give you a gig. Always send your music to as many people as you can.
AFM: What do you do when you aren't working as a DJ?
Billy Smith:  I work as an event/talent coordinator for Steve LeVine Entertainment & Public Relations. During the day I work with a team on production, distribution, event planning and facilitating booking confirmations as well as DJ'ing for our various events. The Sound Wave music festival was actually birthed from Steve's company in partnership with Insomniac Events. Along with DJ'ing the event, I was the Production Manger in control of the three stages and more than 50 local, national and international DJ's throughout the night.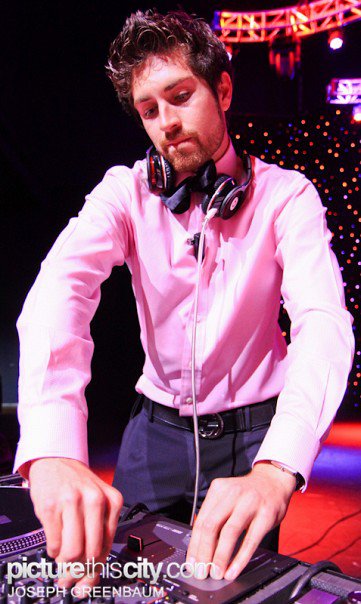 Contact Information:
Billy Smith (602)410-1371
billy@slentertainment.com
Facebook.com/willdjpowr
Facebook.com/djwillpowr